#TOAFtakeover: Joanne Hummel-Newell
Welcome to #TOAFtakeover, an Instagram series that gives you an insight into the work and life of our artists.
Good Morning! Its Jo Hummel-Newell taking over The Other Art Fair's Instagram account today. I am better known for my abstract painting collage, but I also work off the canvas using found bits and bobs in installation, video and sculpture. I'm obsessed with paper, ephemera, retro playground equipment, Russian architecture and minimalism (with a dash of chaos). Throughout the day I will be visiting colleagues, lurking around the studio, making stuff and sharing some of my favourite past projects. Thanks for joining me.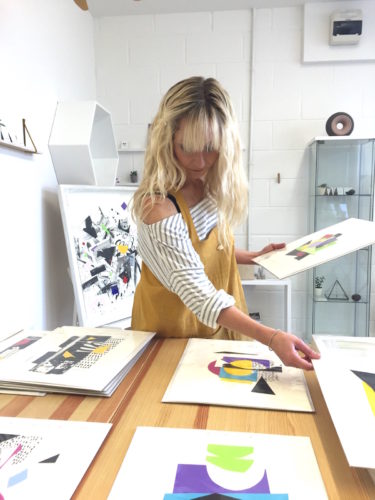 First job today is selecting some of my work with Lauren, a lovely lady who curates small Pop-Up shop Little Joy Jeweller , which is an online pop up concept store. We've worked together for a few years now and I love her minimalist design.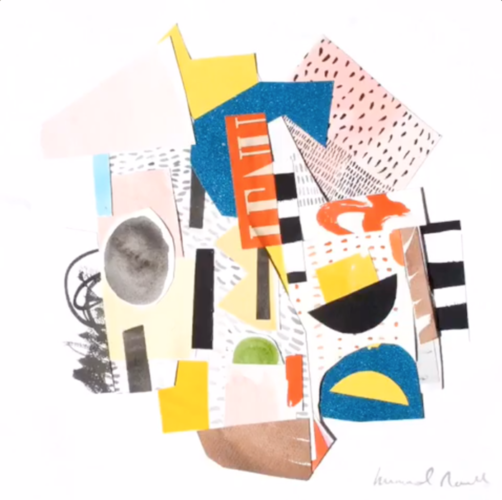 Some examples of my painting collage. I've always worked in collage. The destructive and spontaneous nature of paper and scissors gives me the freedom to explore compositions freely. I recently did an interview with After Nyne Magazine about my practice which comes out in November if you're interested in reading more, otherwise my website is www.joannehummelnewell.com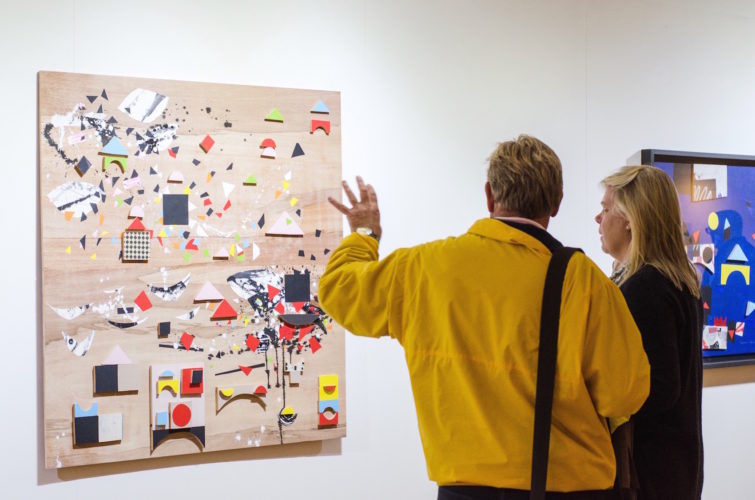 AFTER ARCHITECTURE is a ply wood and paper collage, created for an exhibition commissioned by Aspex Gallery for presentation in Portsmouth Guildhall 2014. The work created explored the human motivation to achieve control and order through design and the tensions which exist when this is brought into the realms of accident and chance.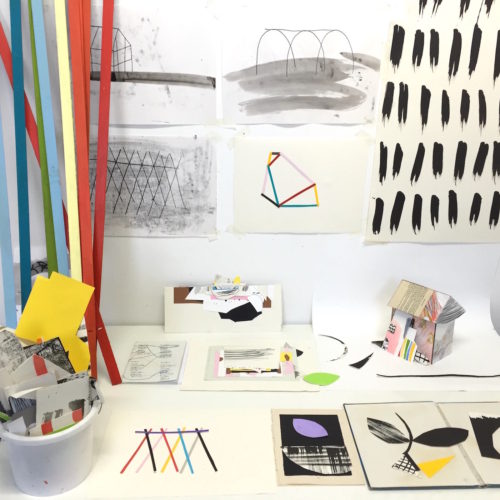 A close up of my desk today. I'm currently working as artist in residence for an arts council funded project called Grow Ryde where I'm responding to life on an urban allotment. I like to leave ideas lying around until they begin to tell a story, this desk is more like a concept nature table than a desk.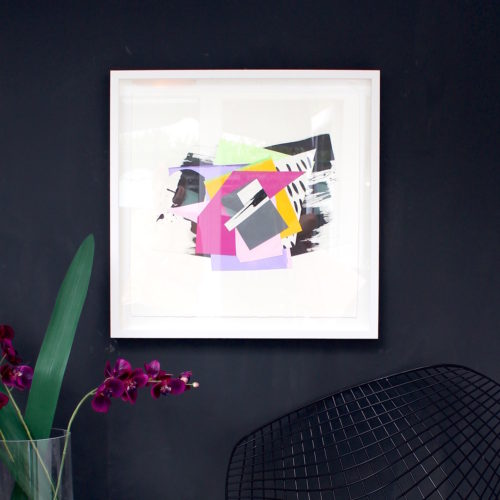 I recently did a shoot with stylist friend Susie Herbert Light in preparation for the launch of my Saatchi Art portfolio which coincided with the recent The Other Art Fair at the Old Truman Brewery. It's really interesting working with people like Susie who can reimagine how a painting can be described with new objects and images.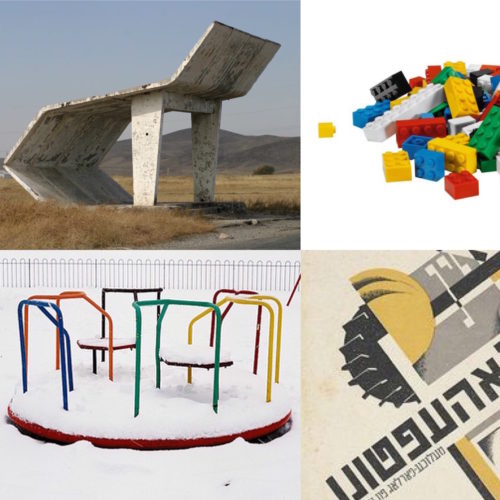 There are objects, ideas, artists and writers who I always return to for guidance in making work. Russian architecture being one, the Russian bus stop (top left) photographed by Christopher Wig appeals to my need for lack of decoration and brutal minimalism. the structure is like a folded piece of paper. Toys are a constant reminder that creativity is play. As soon as I'm not playing it all goes wrong. Lego is beautiful. Constructivist graphic design lives in my head like the need to eat. I could look at it all day. (Book jacket design by Alexander Rodchenko) and play equipment because it's basically a drawing. They are 3D drawings to move around in. One day I'd like to design an outdoor installation which is a playground for all ages. Writers..I return to Anais Nin, Susan Sontag and Gaston Bachelard.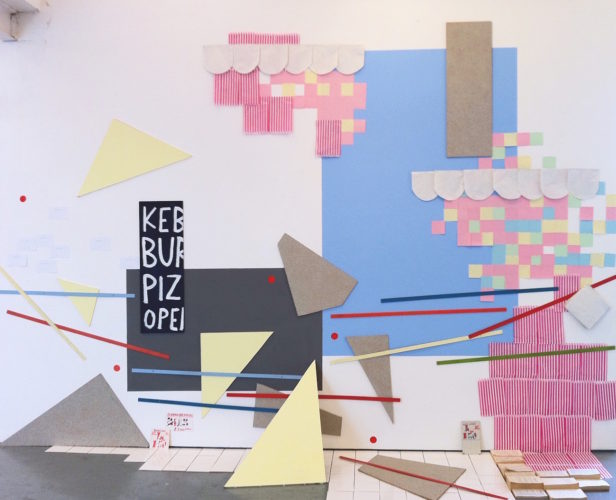 HOLIDAY is an installation which I describe as a wall collage. It's made using found signage, paper bags, ceramic tiles, emulsion and MDF.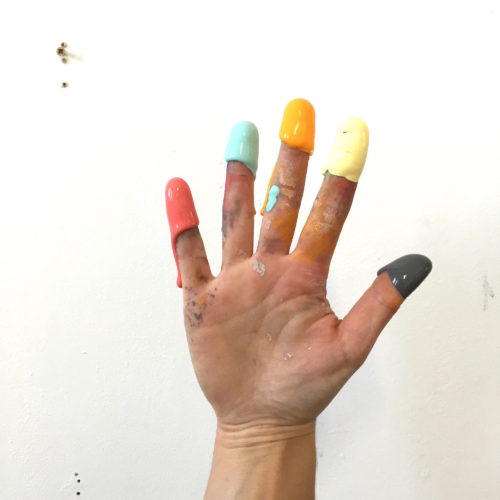 And that's the end of my Instagram takeover, thanks everybody for tuning in!
Follow The Other Art Fair and catch #TOAFtakeover every Tuesday on Instagram at @TheOtherArtFair
Follow Joanne Hummel-Newell on Instagram at @johummelnewell