Director's Pick: Whitney Avra
The Other Art Fair Dallas Online Studios
Director's Pick for the Week of May 19
Whitney Avra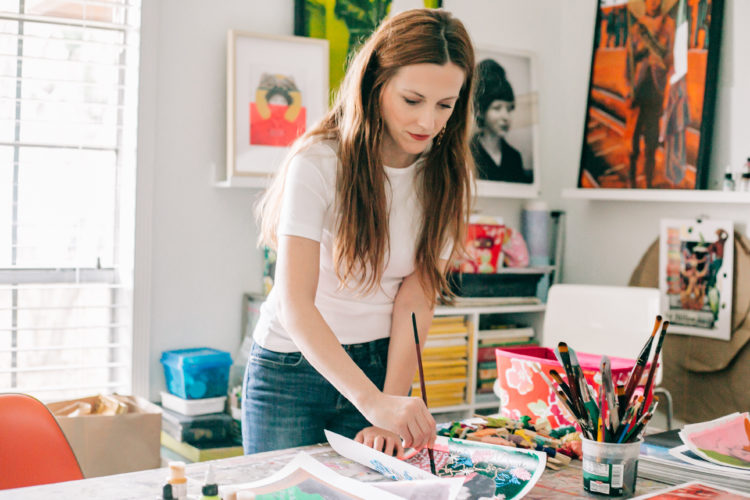 Whitney Avra is an American artist, based in Austin, who creates mixed media artworks that explore and celebrate the many aspects of feminine identity. She begins by sourcing strongly evocative vintage portrait photographs, to which she adds various layers: a color field, partially obscuring the face—"as if a veil"—and a "saintly halo," which, as if by apotheosis, elevates ordinary women into figures of reverence.
Gold Rush Outlaw 3 by Whitney Avra | $290
Shop artwork by Whitney and other trailblazing artists at The Other Art Fair's Online Studios.
Introducing The Other Art Fair Online Studios, a new online platform offering art lovers around the world access to over 800 Fair artists. The Online Studios will keep our community feeling inspired, engaged, and continue to spread joy through art.