Director's Pick: Eileen Lunecke
The Other Art Fair Dallas Online Studios
Director's Pick for the Week of May 26
Eileen Lunecke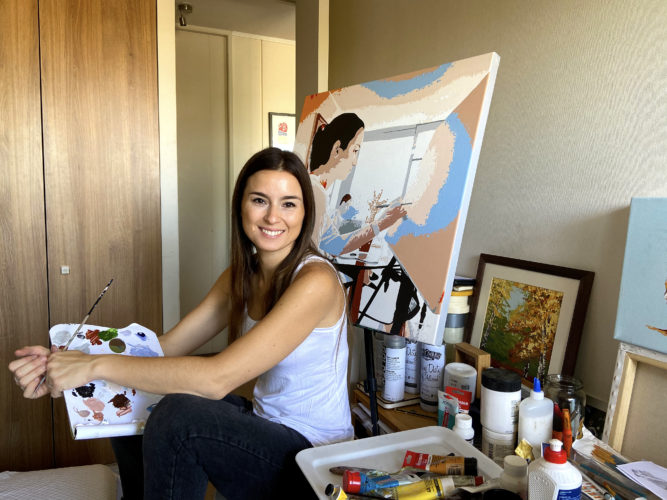 Eileen Lunecke is a Chilean artist, based in Santiago, whose highly textured paintings investigate scenes of everyday life in her country—alternating between the 'untouched' forests of her hometown, Valdivia, and the urban charm of life in the capital. She draws inspiration from her surroundings, using the details she finds as a starting point for universal moments of solitude, contemplation, or quiet embrace.
Desde Aqui by Eileen Lunecke | $1,040
Shop artwork by Eileen and other trailblazing artists at The Other Art Fair's Online Studios.
Introducing The Other Art Fair Online Studios, a new online platform offering art lovers around the world access to over 800 Fair artists. The Online Studios will keep our community feeling inspired, engaged, and continue to spread joy through art.