Dallas: September 2019 Artist List Live
Introducing the 120 talented emerging artists who will be exhibiting at the Fall 2019 edition of The Other Art Fair Dallas from September 19-22, 2019 at Dallas Market Hall – North Hall.
We are thrilled to present such an exciting line up of artists for our 41st global edition of the fair. All selected by art industry experts — Hannah Fagadau, Co-Owner, 12.26; Frankie Garcia III, Artist, Curator, Arts advocate, and Founder of FGIII Fine Art Productions; Jennifer Klos, Art Advisor and Founder, Collector House; Ree Willaford, Owner and Director at Galleri Urbane; Michael Wyatt, Curator and Founder at Full City Rooster Coffee Roasting Studio; and Rebecca Wilson, Chief Curator and VP, Art Advisory at Saatchi Art — our artists represent the trailblazing elite of the emerging art world, so you can discover and buy art with the confidence that you are investing in the very best artistic talent.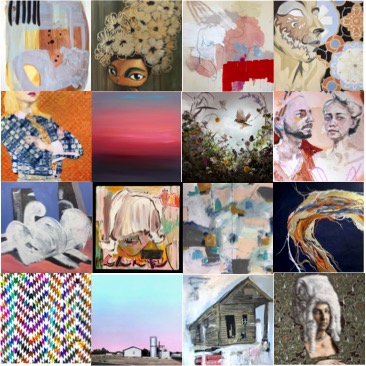 Together with our American talent, this year's line-up also features artists from the UK, Canada, Taiwan, Chile, Germany and Turkey.  Eighty percent of these exhibitors have never exhibited at a previous edition of The Other Art Fair.
Discover your next favorite artist at The Other Art Fair Dallas September 2019.