Dallas: Guest Curator Kaleta Blaffer Johnson
The Other Art Fair's Guest Curator series presents emerging art handpicked by some of today's most celebrated artists, designers, and cultural tastemakers. Selecting original works from our community of exhibiting artists, Guest Curators have the opportunity to showcase their artistic tastes and express the role art plays in their lives.
In celebration of our Fall 2020 Online Studios refresh, we asked Kaleta Blaffer Johnson, the founder of Fortuna Consulting, to curate a collection of her favorite works by Dallas Online Studios exhibitors.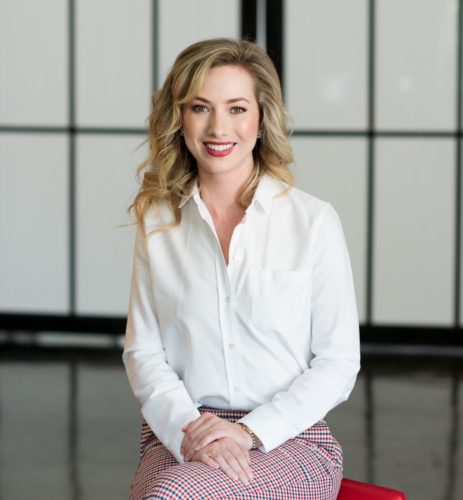 Fortuna Consulting is a boutique fundraising and consulting firm in Dallas, TX that focuses on political candidates, campaigns and art world nonprofits.
In her spare time, Kaleta is a champion of the arts. She currently serves on the Board of Dallas Contemporary, a non-collecting contemporary arts museum in the Dallas Design District. And is also involved with the Blaffer Art Museum in Houston, TX that her great grandmother founded in the 1970s.
---
Q&A with Kaleta Blaffer Johnson
What role does art play in your life?
Art serves as a major source of inspiration in my life. I often work in very hectic political environments, and art has always provided a peaceful refuge for innovation and revelation.
How would you describe your taste in art? What are you most drawn to?
I love effortless displays of skill. Toulouse Lautrec's pastel sketches immediately come to mind, especially the ones he did quickly on cardboard that are just so intricate and talented. Last month, I acquired two paintings on hand cut aluminum by Keer Tanchak from Gallery 12.26 in Dallas that echo a similar delicate and effortless skill and attention to detail. I'm also drawn to certain bold brush stokes and colors like in a Joan Mitchell painting or the gorgeous chaos of a Cy Twombly work.
What was the first piece of art you purchased?
My first purchase was a photograph from Russian artist Anton Ginzburg's "Hyperborea" series that depicts a stunning scene he captured in front of the Imperial Palace in Saint Petersburg. My cousin discovered Anton's work at the 2011 Venice Biennale, and the Blaffer Art Museum later had a fantastic exhibition of his works in Houston. Last year at The Other Art Fair in Dallas, I purchased one of Kristin Hart's photographs of Joshua Tree National Park. I just love large-scale landscape photographs that can transport you out of a room.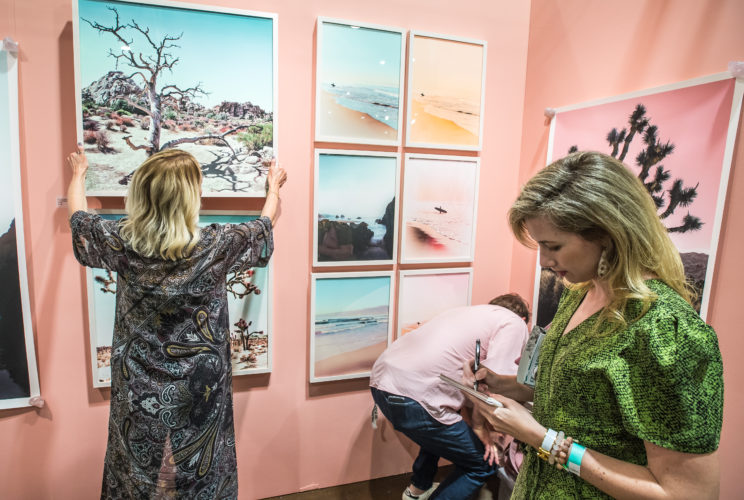 What has been your favorite art exhibition thus far? 
Anything at the Musée des Arts Décoratifs in Paris usually blows me away. I went to the Dior exhibit there two summers ago, and it was a visual delight. The Fondation Louis Vuitton also has an incredible collection. Closer to home, I absolutely adored the Monet exhibit at the Kimbell Art Museum in Fort Worth last summer. They were able to include some very rare works from his later years on loan from the Fondation Beyeler that were just breathtaking.
If you could only own any artwork, which would it be and why? 
Anything by Cy Twombly. I'm a huge fan, and I love every piece of his.
Which artists living or deceased would you like to meet? 
I would love to meet Picasso. Talk about a life well lived! He had such immense talent and broke so many barriers in modern art. I just know he would have been full of incredible stories and advice.
Visit The Other Art Fair Online Studios, a new online platform offering art lovers around the world access to over 800 Fair artists. The Online Studios is keeping our community feeling inspired, engaged, and is continuing to spread joy through art.