Guest Curator Bronson Van Wyck Handpicks an Exclusive Collection of Art
We're thrilled to have renowned event designer Bronson van Wyck guest curating an exclusive collection of art as part of our ongoing Guest Curator series. Read on to discover the role art plays in his life, the first piece of art he bought, the artist he'd most like to meet, and the last great exhibition he attended.

Bronson van Wyck. (Image: Photo by Hannah Thompson)
Bronson van Wyck is one of the world's leading authorities on hospitality, celebrated for a style of entertaining that combines wit and sophistication with the gracious warmth of his Southern upbringing. An event planner of international renown, Bronson has organized some of the most memorable and imaginative parties of the past decade in locations all over the world, including a 40th birthday bash for Sean "P. Diddy" Combs.
A serious-minded student inspired by the personalities of great artists, hosts, and legendary historical figures, Bronson incorporates theatrical and inventive elements into his own entertaining, earning a reputation for giving wildly original parties in New York, Paris, and Los Angeles.
Bronson's weddings have been featured in Vogue and he's contributed to Elle DÉCOR, House Beautiful, and Architectural Digest. He has received numerous awards and accolades from his peers including Innovator of the Year in 2012 and Event Designer of the Year in 2010 from BizBash.
His list of clients is impressive, including Presidents Obama, Bush, and Clinton; Beyonce, Martha Stewart, and many more. He has worked with luxury brands such as Chanel, Ferragamo, Mercedes Benz, Bulgari, and more.
Read on to discover more about his taste in art and the collection of art he curated for Saatchi Online.
Bronson van Wyck
Event Designer
How would you describe your personal style?
Classic.
How would you describe your taste in art? 
Philistine.
What role does art play in your life?
Art plays a significant role in my life. I continually draw inspiration from many paintings, objects, furniture, books, etc. I am an auction addict.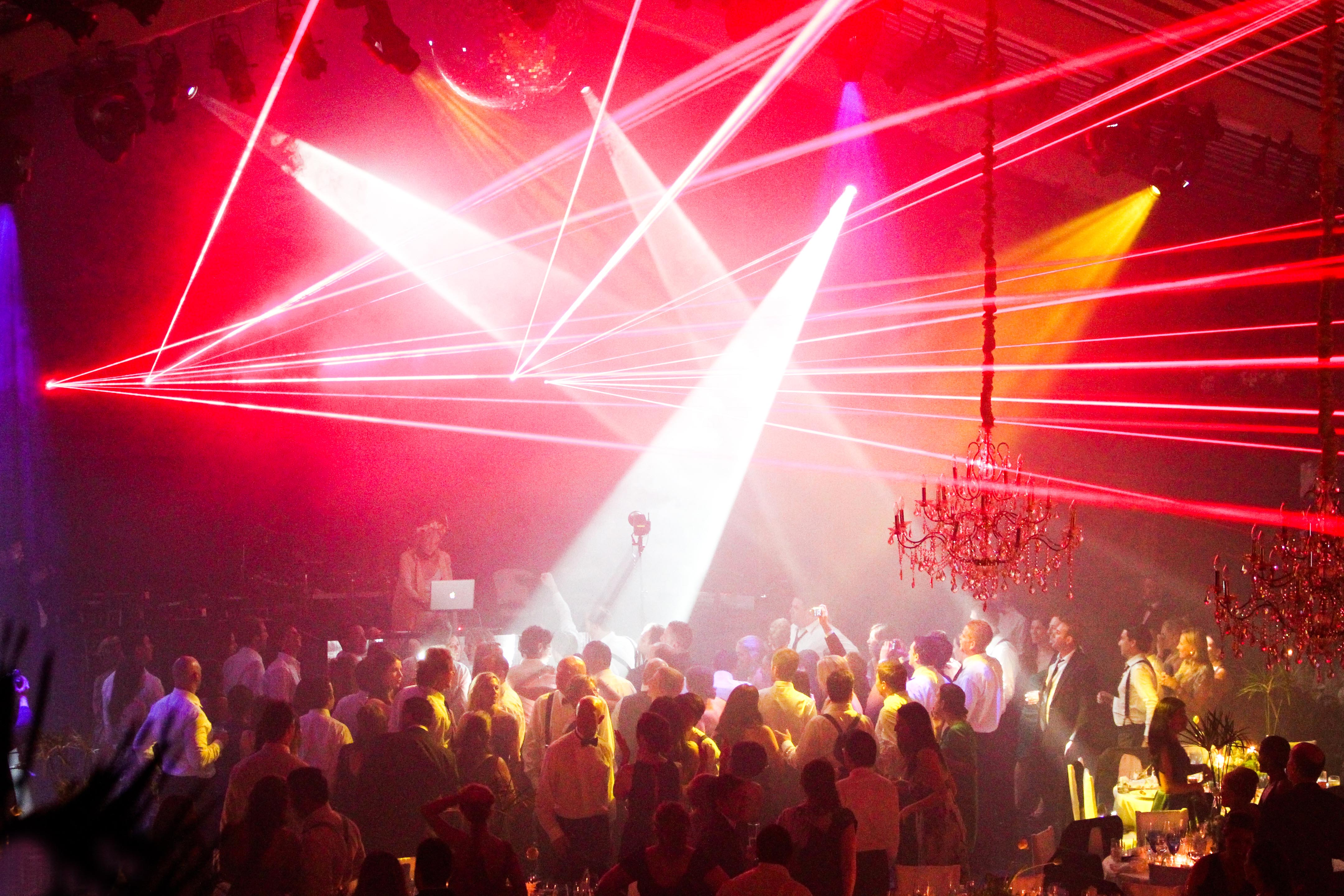 A red laser light show takes a dance party into the wee hours. (Image: Bronson van Wyck)
What do you collect?
Montague Dawson grisailles.
If you could only have one piece of art in your life, which would it be?
A Jeff Koons puppy.
Which artist would you most like to meet?
Leonardo da Vinci.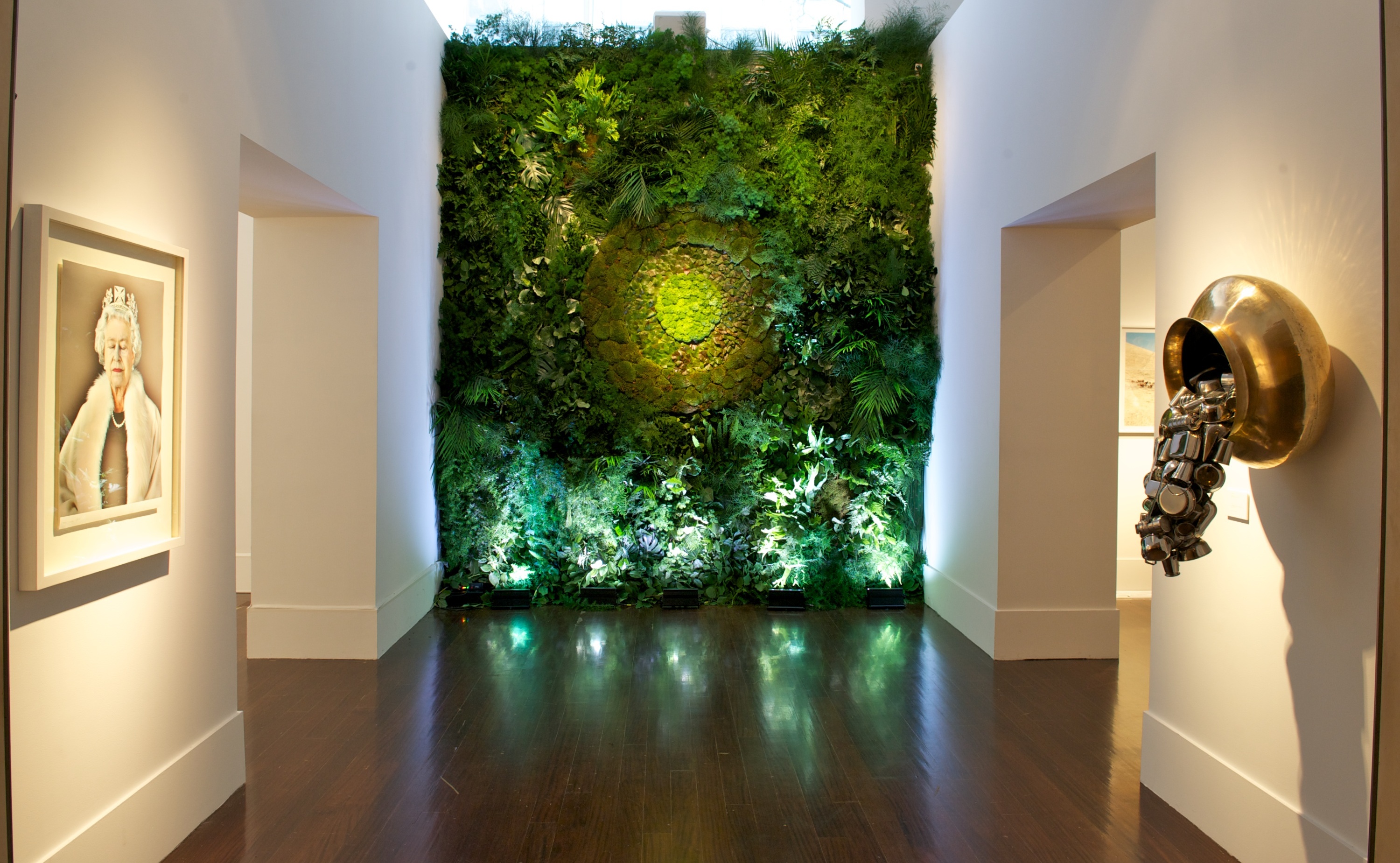 A moss bullseye on a vertical garden wall dressed with monstera leaves, fishtail palms, ferns, pod eucalyptus and mountain laurel. (Image: Bronson van Wyck)
What was the name of the first piece of art you purchased?
A Billy Name photograph of Edie Sedgwick.
What was the last museum or gallery you visited?
An Edwardian Opulence exhibit at Yale.
Favorite city to experience or explore the art?
Rome.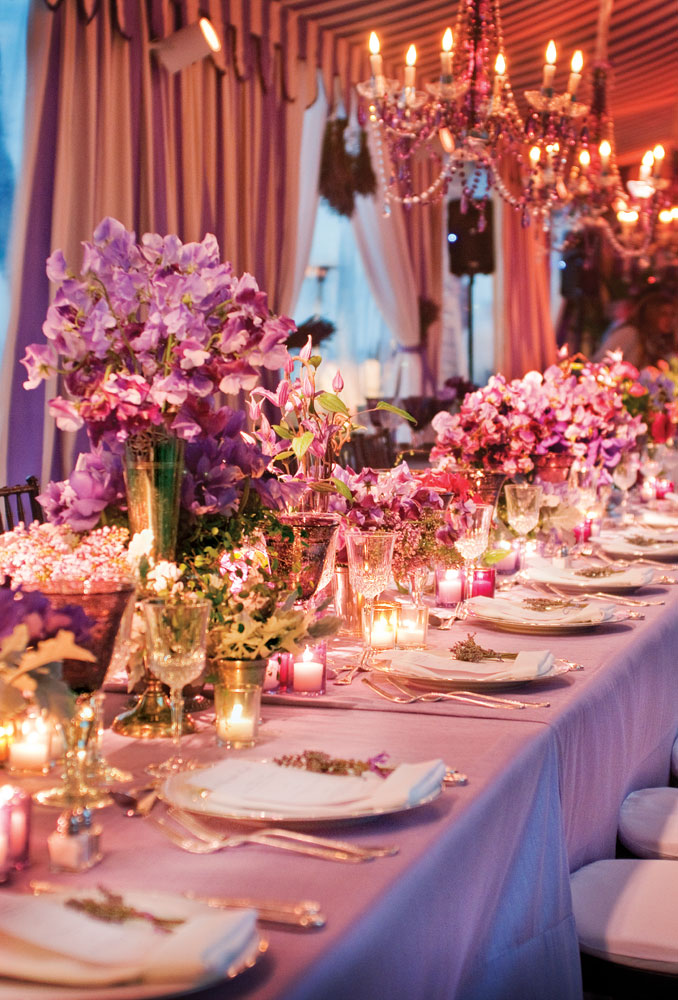 A dreamy, romantic table on the beach. (Image: Bronson van Wyck)
Abstract or Figurative? Figurative.
Color or Black + White? Color.
Digital or Analog? Digital.
Bacon or Basquiat? Bacon.
Murakami or Mondrian? Mondrian.
Rothko or Ruscha? Rothko.
The Beatles or Rolling Stones? Stones.
Love reading about all things art? You can have articles from Canvas, curated collections and stories about emerging artists delivered straight to your inbox. Sign up for the Saatchi Art Newsletter.