Three Benefits of Selling Limited Editions
Found yourself in a selling rut? Don't worry, it's all part of the process. Good news: There are a few things you can do to combat this, including offering limited edition prints of your work. Allow us to explain why.
Saatchi Art offers an unparalleled selection of limited edition prints from both emerging and established artists. Making your artworks available as a limited edition has numerous benefits such as generating interest in your artworks and creating a sense of urgency for purchase. Read on to learn more about the specific advantages of selling limited editions on Saatchi Art.
1. Generate interest in your original artworks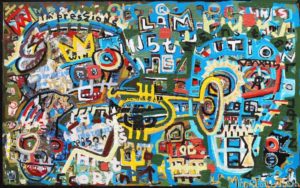 Creating a limited edition is a smart way to generate interest in your artworks. A buyer might fall in love with your original painting, but the price is just outside of their budget. Offering the option of a limited edition print of the painting can lead to a sale. In many cases, purchasing the limited edition print will increase the interest of the buyer to purchase an original.
Top selling painters on Saatchi Art, such as Andrew Salgado and Patricia Derks, have created limited edition prints of their artworks. One to Watch artist Jonas Fisch launched his first limited edition print exclusively with Saatchi Art.
2. Entice new buyers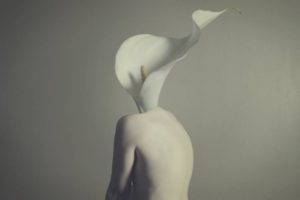 A limited edition print is a great choice for first-time buyers, as the overall prices are generally lower than a painting or sculpture. Additionally, many artists that create limited edition prints, such as photographer Elle Hanley, will do so in multiple sizes. Limited editions which are printed in large dimensions will typically exist in a small edition, and will be more expensive. A small-scaled work will usually exist in a larger edition and be less expensive.
For many of his photographs, artist Dean West makes three different sizes available of the same photograph. With the increase of each size and smaller edition, the price is increased. With the variations of sizes, potential buyers have a higher chance of finding the perfect sized work that they love at a reasonable price point.
3. Creates a sense of urgency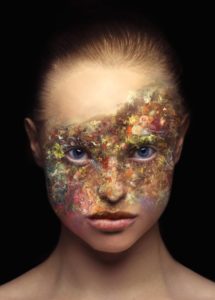 As the name suggests, only a limited number of prints can be made available for purchase. This creates a sense of urgency and entice that does not accompany open edition prints. The exclusive nature of a limited edition print effectively raises its value and, therefore, its price. 
With numbered limited editions, buyers are able to see the speed in which editions sell. If they are slow to decide to purchase a limited edition, seeing that is near the end of the edition, for instance if the current edition for sale is limited edition 8 of 10, they will feel more urgency than if most of the edition is still available.
As scarcity drives value, it is a common practice with limited editions to increase the value with each consecutive edition sold. Top selling photographer Miss Aniela typically discounts the first edition in a run and increases the price of later editions.
Interested in making your works available as a limited edition? Learn how-to here.