How To Keep Your Saatchi Art Profile Fresh & Up To Date
Every day collectors ask us for more information about artists they like. Usually this occurs because the artist has not entered the following information into the profile section of their account: your artist's statement, your bio, including where you studied, and your exhibition history. This kind of information can increase your chances of selling work and being noticed by our curators. You can update these sections of your account by going to your account and clicking the 'edit pencil' beneath your photo, next to your name.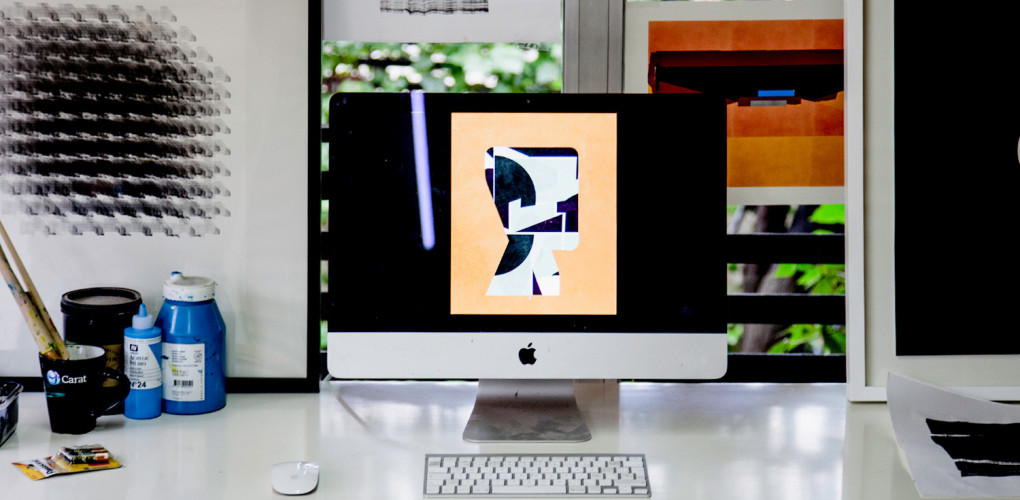 A view of Saatchi Art artist Jesús Perea's desk at his studio in Madrid. Check out artworks for sale by Jesús Perea here. (Image: Saatchi Art)
One of the best ways to promote your work and increase your visibility on Saatchi Art is to have a well-organized, well-photographed portfolio with high-resolution images and detailed information about you and your artwork. For more help on crafting a winning Artist's Statement, check out this how to guide. For a refresher on writing an Artist Bio, we have some great tips here. Please also make sure that you have a profile photo uploaded, preferably of you either in your studio, or where we can clearly see your face. Our curators are looking for as much information as possible when considering artists to feature on the homepage.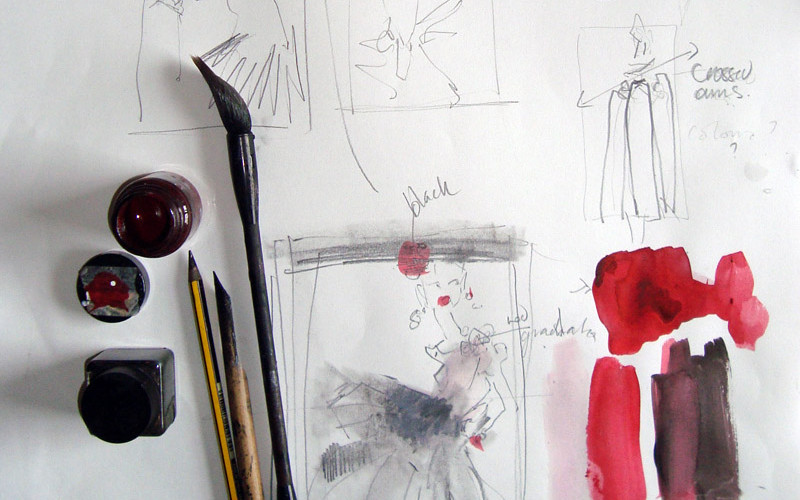 Study for a work in progress by Saatchi Art artist Bridget Davies. Check out artworks for sale by Bridget Davies here. (Image: Saatchi Art)
Some other tips for artist success:
1. Write Detailed Artwork Descriptions
Want to increase sales and ensure that buyers will be fully satisfied with your artwork? Write detailed art descriptions! We know how exciting it is for you when you sell one of your works. We also know how disappointing it is for both you as the artist and for the collector if the artwork is returned for a refund. Too often, the reason that buyers give us for returning an artwork is that the description didn't include important details about the work. So, we want to help you avoid this! Detailed artwork descriptions help collectors and our curators discover new works when they're searching for something specific, as well as tell a buyer exactly what to expect when the artwork arrives.
Art descriptions should include:
What extra materials were used to create the work?
What type of surface the work was created on?
Whether the artwork is framed or unframed?
Any recommended framing or installation procedures?
Here's what a detailed description looks like:
The effort you make to write detailed art descriptions will help your work gain more attention and will help us to ensure a terrific art purchasing experience for our collectors.
2. Add New Works to Your Portfolio
Learn more about the Guidelines for adding new works here.
3. Add Multiple Images
The number one request from interested collectors prior to purchasing an artwork online is to see additional images. Once you've completed uploading your artwork, you can add up to five (5) additional images. We highly encourage you to add additional images of your artwork hanging on a wall, detail shots, close ups, the edges, and the back of the artwork.
Here is a great example:
Learn more about adding multiple images here.
4. Upload a Profile Picture
Although you don't have to include a photo of yourself in your profile, we highly recommend that you do, as many collectors are curious to get a glimpse of the artist behind the work. Photos of artists in studio look great on our profile pages and they are especially of interest to collectors, critics, and the general public.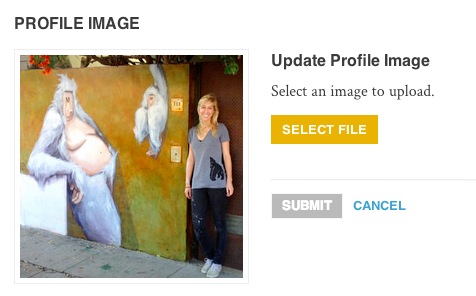 Learn more about uploading a profile picture here.
5. Add Personal Website & Social Media Links to Profile
Learn more about adding Personal Website and Social Media links to your profile here.
6. Add Events and Exhibitions to Profile
Learn more about adding Events and Exhibitions to your profile here. 
7. Use Keywords
Learn more about using keywords from this helpful article, "Get Found: Tips for Using Keywords and Descriptions on Saatchi Art."
8. Updating Sold Work Whilst Keeping it in Your Portfolio
If one of the works you've uploaded to your Saatchi Art portfolio sells elsewhere, we need you to edit the artwork details so that another collector doesn't attempt to buy the original work. You can do this by clicking on Edit under your artwork and removing the checkmark from the box beside "I want to sell the original". Your work will now no longer be for sale, but it will still appear in the Artworks section of your profile. If you have sold an original work, you can still sell open edition prints of the work. We encourage you to keep the images of sold works in your Saatchi Art portfolio as collectors are interested in seeing the works you've sold, as well as the works that are currently available.
Sold an artwork elsewhere? Read our step-by-step guide for what to do after a sale here.
Want some additional inspiration? Check out recently sold artworks on Saatchi Art.