How to Craft a Great Artist's Statement
Finding out more about you as an artist is very important to art collectors who are considering buying your work, as well as to our own curators when selecting artworks for Saatchi Art's featured collections and special series such as Inside the Studio and One to Watch.
Your bio should include such information as:
Where you were born and raised
Where you currently live
Your education
Prizes & Awards you've won
Exhibitions that you've taken part in
Collections (both private and public) that include your work
On the other hand, an artist statement is a basic description of your works and your reason for creating them. A successful artist statement clearly explains the reason you've made your work. ​We recommend that an artist statement be no longer than 200 words.
Some questions to consider:
What is the subject matter of my work?
What is my work about?
How do I make my work?
Where do I find the images I use?
How do I want the audience to respond to my work?
How does my work compare to historical or contemporary artwork?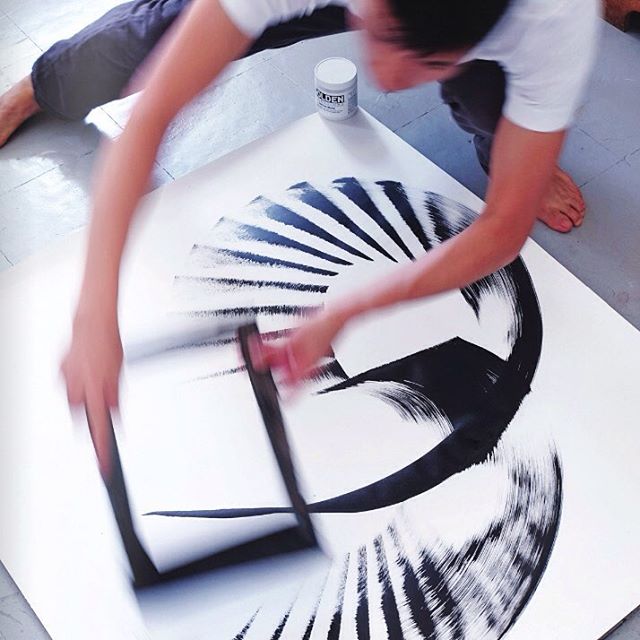 Saatchi Art artist Thomas Hammer creating one of his abstract ink paintings at his studio in Brooklyn. (Image: Saatchi Art)
You can read more on what you should write in your Artist Bio here.
Want some additional inspiration? Check out recently sold artworks on Saatchi Art.