#TOAFtakeover: Minty Sainsbury
Welcome to #TOAFtakeover, an Instagram series that gives you an insight into the work and life of our artists.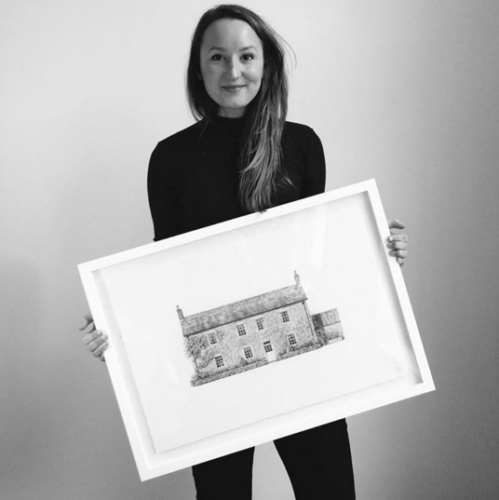 'Really excited to be sharing my work with you throughout today. My name is Minty Sainsbury and I am an artist specialising in architectural pencil drawings and today I will share some of the pictures I have been preparing for The Other Art Fair at the end of this month!'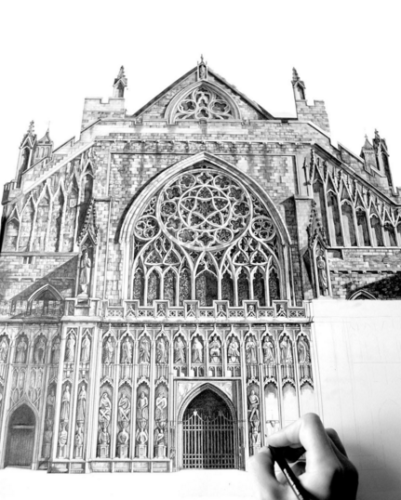 'This drawing of Exeter Cathedral is one of the most time consuming pieces I have ever worked on as there is so much intricate detail to capture in this facade. Come and see it up close at The Other Art Fair!'
'Some work in progress photos…This is a cropped view of The Basilica di San Petronio in Bologna.'
'Sneak peek inside the artist's studio (it's never normally this tidy!)'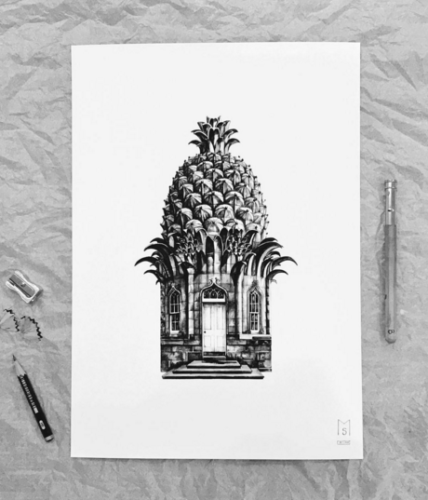 'In preparation for the fair I need to sign and number my limited edition prints like this one of the Dunmore Park Pineapple in Scotland.'
'Travel is an essential part in the creation of my work. I spent two months last year travelling in Italy sketching and photographing the beautiful architecture. Here are just a handful of examples of drawings inspired by my time in Italy. Anyone recognise any of these places?'
'I will be spending the next 3 weeks working on some London landmarks so if you're interested in following the progress have a look at: @minty_sainsbury Thank you to The Other Art Fair for inviting me to share my work with you all!'
Follow The Other Art Fair and catch #TOAFtakeover every Tuesday on Instagram at @TheOtherArtFair
Follow Minty Sainsbury on Instagram at @minty_sainsbury
Meet Minty and more emerging artists at The Other Art Fair on 30 March – 2 April in Bloomsbury's stunning Victoria House. Book tickets now.