#TOAFtakeover: Karen Thomas
Welcome to #TOAFtakeover, an Instagram series that gives you an insight into the work and life of our artists.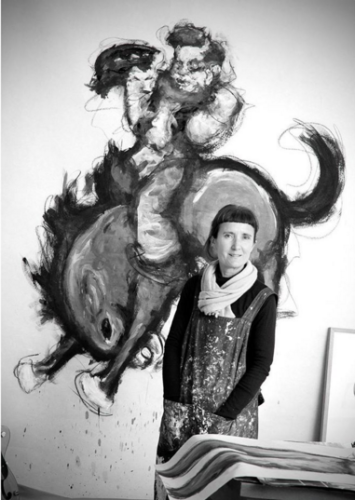 'Hello, I'm Karen, I paint and I'm delighted to be taking over The Other Art Fair's Instagram account today.'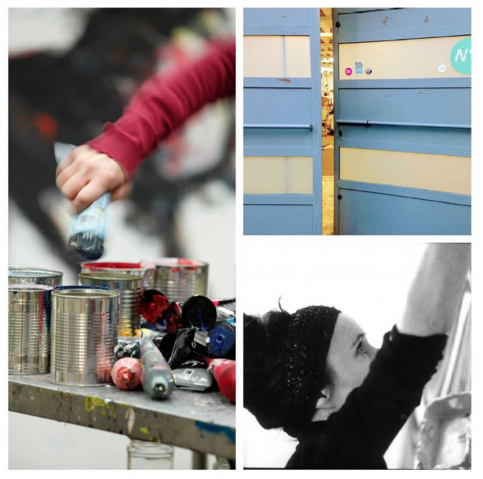 'What's behind the studio door? Paint, paper, canvas, charcoal and chalk, drum kits and glitter balls.'
'Spilled paint. Some of the best things happen by accident.'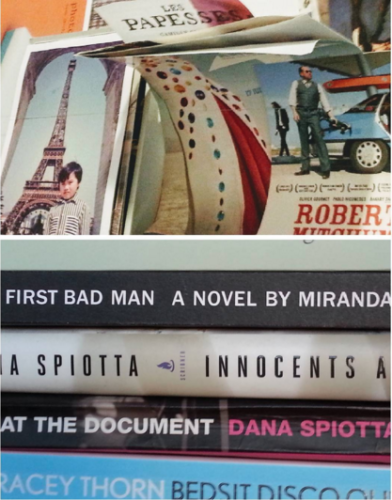 'What's inspiration? A mixed bag: a chance meeting, an overheard conversation, a photo, film or memory.'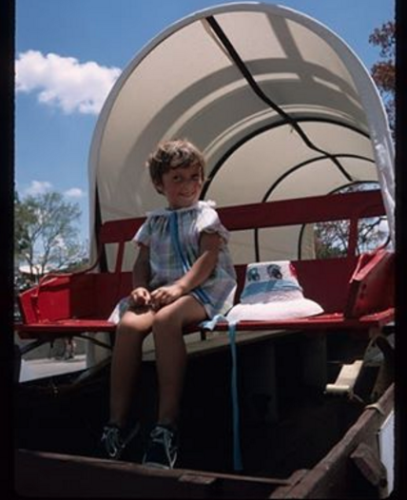 'Why I paint cowboys.'
'Some of the work which sold at The Other Art Fair earlier this year and some feedback:
'I originally saw Karen's work at the RA Summer show and just looking at it made me smile. I think it was almost two years later that I finally got to see some more work at The Other Art Fair and I came knowing that I wanted to take one home with me. It was the first piece of original artwork I've ever bought and the only difficulty I had was choosing the piece I did…' – Private collector, London'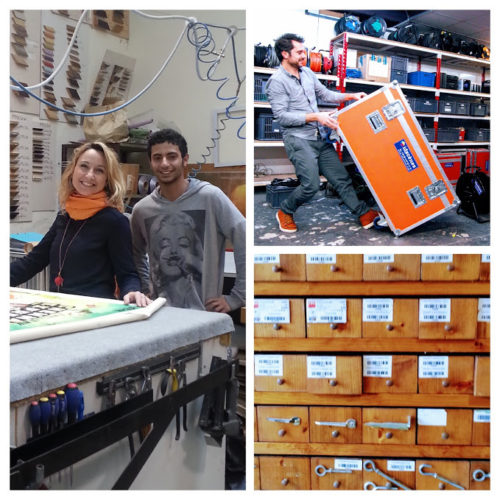 'Framer's, Claire-Sophie and Majid at Images de Demain. Technical assistance from Thibaud.'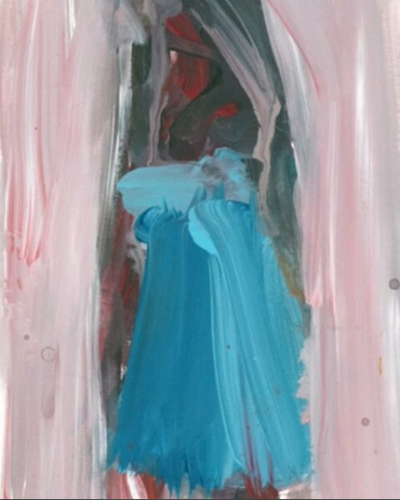 'What's my favourite project? Whatever I'm working on next. Party girls and party poppers, summer roses and Chinese brides. Works on paper, varying in size.'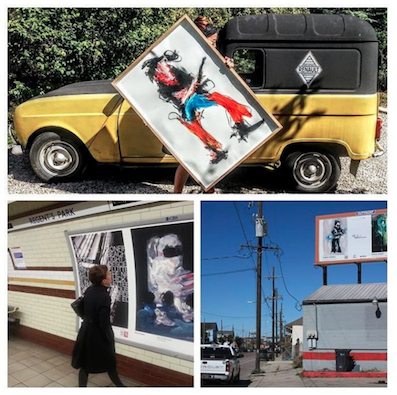 'I get around. I'm already starting to look forward to the fun of Fair, Victoria House in March 2017.'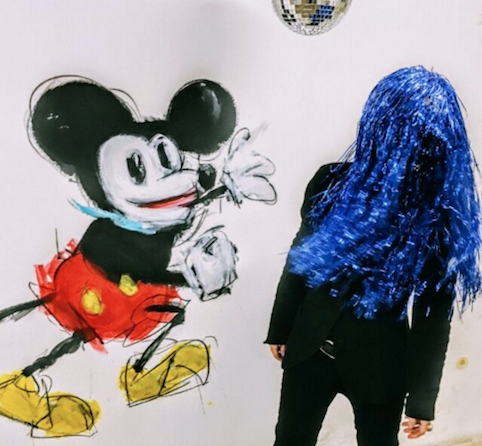 Festive wishes for the holiday season and the new year! A big thank you to all the team at The Other Art Fair and to all those who have followed me today on TOAF takeover. Keep in touch on Instagram @karen.thomas1 or sign up to my mailing list .
Follow The Other Art Fair and catch #TOAFtakeover every other Tuesday on Instagram at @TheOtherArtFair
Follow Karen Thomas on Instagram at @karen.thomas1