#TOAFtakeover : Benjamin Thomas Taylor
Welcome to #TOAFtakeover, an Instagram series that gives you an insight into the work and life of our artists.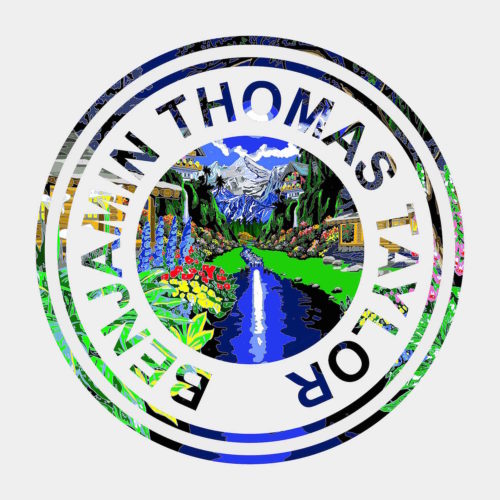 Good morning and welcome to The Other Art Fair Takeover Tuesday by Benjamin Thomas-Taylor. Today I'll be giving you an insight into my art practice, including a sneaky peek at some new work in progress, shots from my studio and a look at what I've been up to since the October Fair.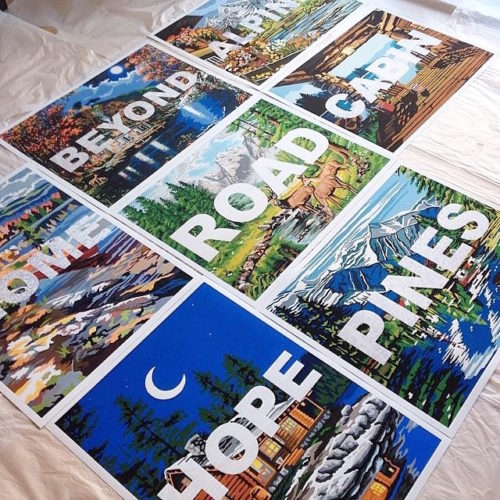 Preparing these Limited Edition prints ready to be shipped to collectors. The original paintings these prints were made from have now all sold. Later on I'll share with you some new paintings I'm working on.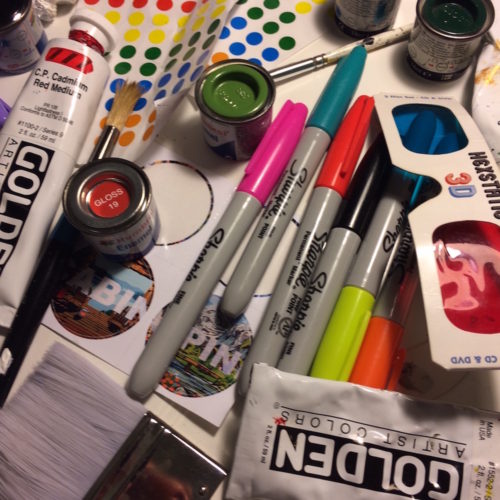 When people ask me how I first became interested in art, I always tell them about the draw of art equipment my granny used to own. I now have a room full of the stuff…Thanks Gran.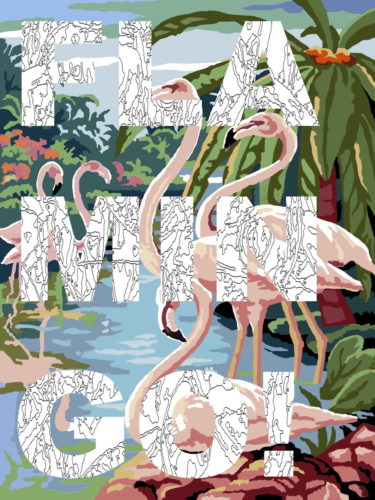 Because of exposure created from being part of The Other Art Fair, yesterday I had a meeting with a screenprinting studio and gallery who I'm now collaborating with. Here is a sneaky peek at a new piece I'm working on with them called Flamingo.
Ideas always start in the sketchbook but it can be years until they evolve into something that will be exhibited. These drawings and paintings show an increasing obsession I have with the Pepsi logo and pinetrees. I wonder if this obsession will ever lead anywhere…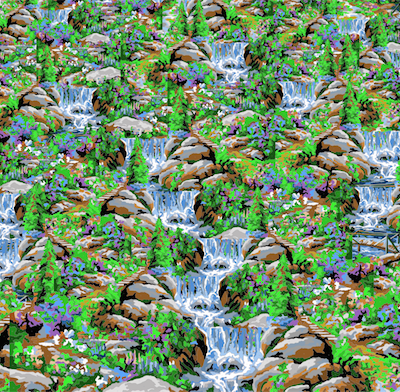 Here is another sneaky peek at an image I'm currently working on and have been for the past year. I'm hoping this Limited Edition print will be ready before Christmas.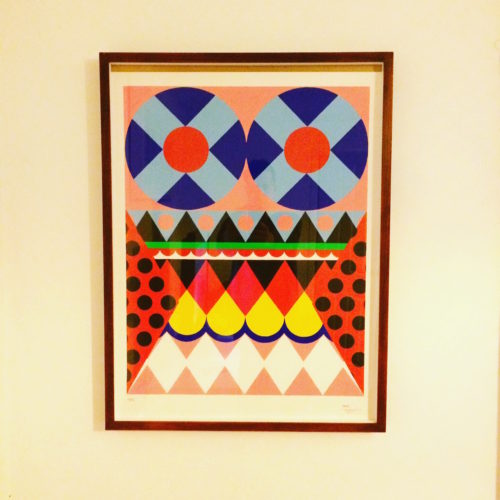 One problem with exhibiting at The Other Art Fair is you want to buy the work of the other artists. I bought this amazing screenprint last week from Jealous London who I met representing EineSigns at The Other Art Fair in Bristol.
Thanks to everyone who has been following my Takeover Tuesday for The Other Art Fair. My final photo is of me painting a carousel covered in Henri Rousseau images, a painting I've been working on for the past 3 years! Will it ever get finished???
Follow The Other Art Fair and catch #TOAFtakeover every Tuesday on Instagram at @TheOtherArtFair
Follow Benjamin Thomas Taylor on Instagram at @BenjaminThomasTaylor