#TOAFtakeover: Barbara Kitallides
Welcome to #TOAFtakeover, an Instagram series that gives you an insight into the work and life of our artists.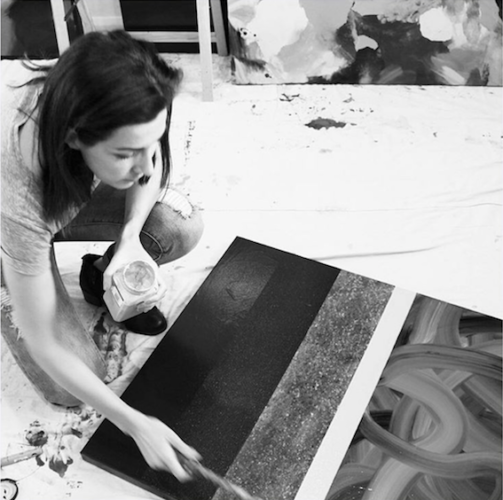 'Good morning. My name is Barbara Kitallides. I'll be taking over The Other Art Fair Insta today! I'm a Cypriot born, Melbourne based abstract artist.'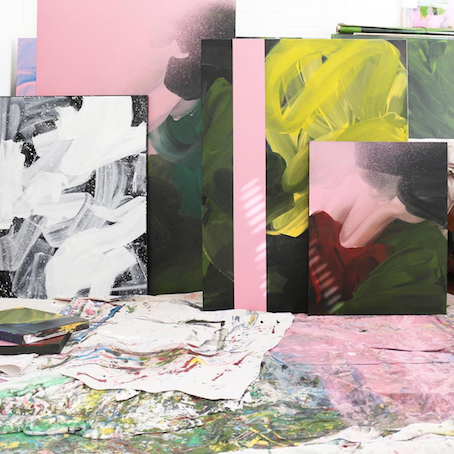 'I work with acrylic paint – Golden/Matisse/Liquitex/house paint, varnish and spray enamel paint. I love the drying time speed of acrylic paint and final flat opaque finish.'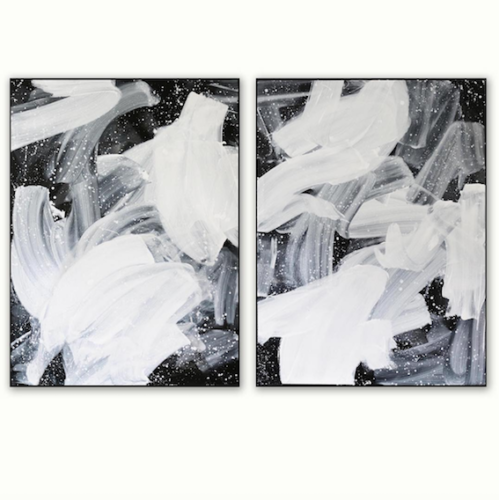 'This series follows on from my Tribal Beat series (2016) Spray: Monochromatic – I wanted to strip back the use of colour and find what is left. Relying only on the action charged strokes to create a raw unfiltered dialogue between the canvas and paint.'
'I paint on the floor… view from above. Spray painted Australian Oak shadow box frame.'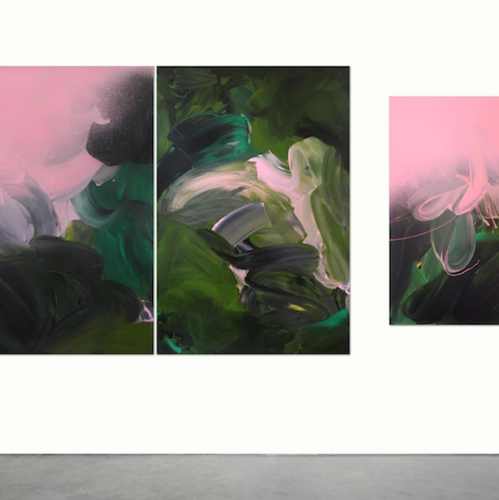 'Riot series' 2016 – 2017
'My work is an investigation of life and place in the modern world. How my inner conscience interacts with my surroundings. It is my intention to find balance from this chaos. Usually, I approach the canvas landscape from two opposing viewpoints: from above looking down and from below looking up. Through this exploration, I hope to meet somewhere in the middle to see what results. Painting with the canvas laying flat on the floor influences the final outcome of the work. Often, not knowing how the painting will look until dry and elevated. It is this unknown element that makes the process interesting, even with the greatest mapping and intention, I do not know the after-effect until I have finished painting. 'It's like a jungle sometimes it makes me wonder how I keep from going under' Grand Master Flash – The Message'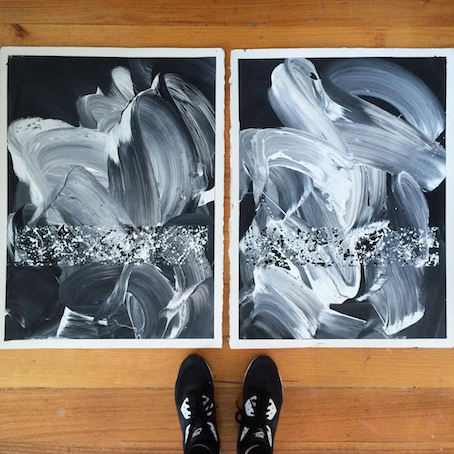 'Black and white and sneaker love in no particular order. These original acrylic paintings on paper were produced last year 2016.'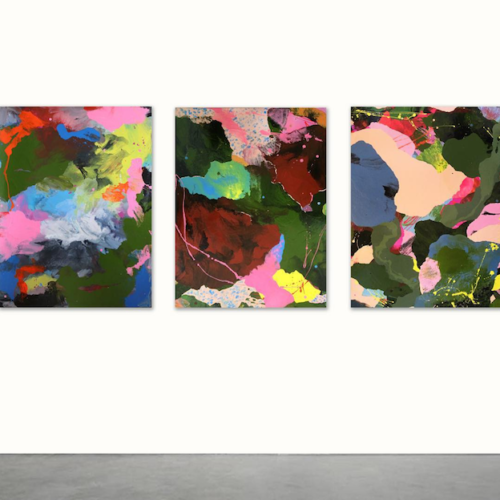 'This is my Battlefield series (2013-2016). Following on from my 'Love is a Battlefield' (2012-2013), I love working in black and white, stripped back colours but I'll always come back to a full colour palette. Personally I enjoy and need to maintain both styles for my own creative enjoyment/growth. I can't have one without the other, they compliment my creative outpour.'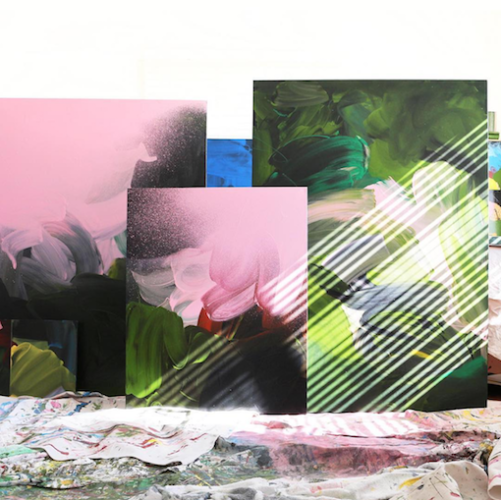 'Afternoon sunlight in my studio.'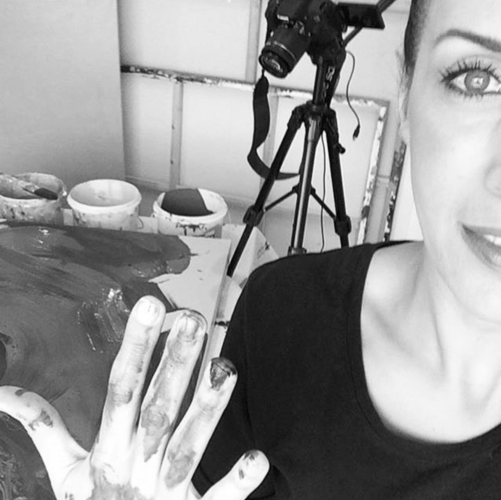 'That's it from me. Huge thanks to The Other Art Fair Melbourne. Thanks to everyone for all your support. Hope the posts have given you a bit of insight to my work. Look forward to meeting you at The Other Art Fair in May! *And if I forget your name or render a blank glazed stare (much like this shot) please don't take it personally… it's gonna be a big 4 days (4-7 May).'
Follow The Other Art Fair and catch #TOAFtakeover every Tuesday on Instagram at @TheOtherArtFairAus
Follow Barbara Kitallides on Instagram at @BarbaraKitallides
Meet Barbara and discover a range of emerging artists this year at The Other Art Fair Melbourne from 4th – 7th May at The Facility. Book your tickets online now.