Meet the Others: André Saraiva
The Game Changers. The Rule Breakers. The Innovators. Discover some of the fantastic talent showcasing their work with The Other Art Fair.
André Saraiva is a world-renowned graffiti artist, creative director, and entrepreneur. He was born in Uppsala, Sweden and grew up in Paris, where he began his lifelong passion for graffiti, tagging his name all over the city's walls. He soon created Mr. A, his alter ego, which quickly became his signature design and an iconic character in the art and fashion world.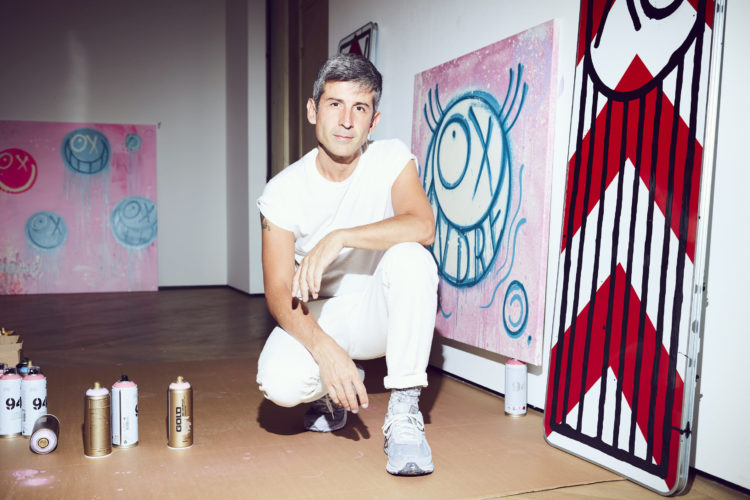 Since, André has drawn his caricature over 300,000 times, on six continents. André's works have been exhibited in museums, shows, and contemporary art galleries around the world. He has also collaborated with numerous brands, such as Chanel, Louis Vuitton, L'Oreal, Mango, Uniqlo, Billionaire Boys Club, and Peanuts, just to name a few. Now an established hotelier, and nightlife pioneer, André has never put his spray can away.
In fact, he sees every one of his many ventures as part of the same irreverent lifelong art project. One that he always approaches with a wink—just like his iconic graffitied alter-ego, Mr. A. André has most recently brought his iconic style to The Other Art Fair's Tattoo Artist Collection, a dedicated collection featuring limited edition prints and originals by fair-featured tattoo artists.
Shop artwork by André Saraiva and other trailblazing artists at The Other Art Fair's Online Studios.
Introducing The Other Art Fair Online Studios, a new online platform offering art lovers around the world access to over 800 Fair artists. The Online Studios will keep our community feeling inspired, engaged, and continue to spread joy through art.