Texas is a State of Mind
Y'all ready for an art extravaganza? The Other Art Fair Dallas brings together a stellar selection of artists from across the world, marking itself as a must-see event in your social calendar. While you wait for the fair to near with tickets at the ready, soak up the local flavor with this group of Dallas artists, who are all gearing up to dazzle in the heart of the Lone Star State.
Now, we all know Texas ain't just a place on the map – it's a whole state of mind, some might even say a religion. And guess what? These artists bottled up that Texas-sized spirit and infused it into every canvas, sculpture, and snapshot they're bringing to the fair. So if you're truly a proud Texan, you'd keep an eye on these six up-and-coming artists and shop local for your home this fall.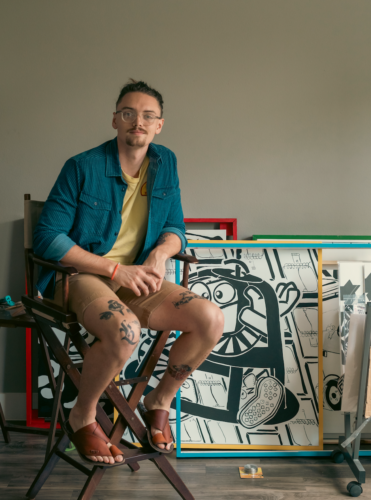 Above: Kyle McNeill
KYLE MCNEILL
Kyle's artwork has no limits. His cartoonified subjects inspired by classic board games are created using a multitude of mediums, including dollar bills (let's just say a small return on your investment), cedar wood, embroidery, skate boards, ink and so much more.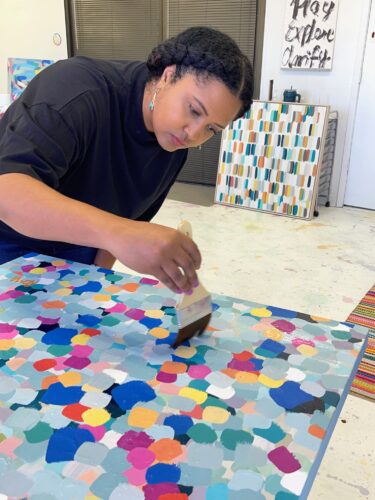 Above: Roma Osowo
ROMA OSOWO
Roma is a color-loving abstract artist who creates vibrant, joy-filled art to elevate your home. Roma explains "painting for me is a visual expression of my faith in God, the ultimate creator, and his love for you with every color choice and through every brush stroke."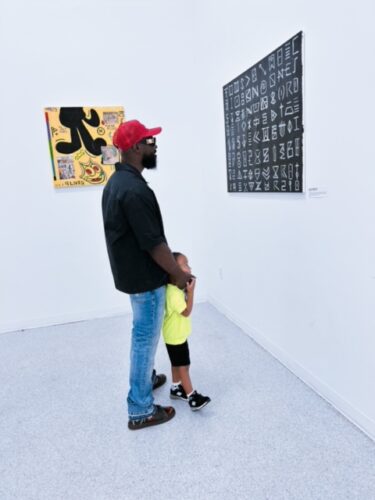 Above: Timothy Hokett
TIMOTHY HOKETT 
Timothy Hokett (Hokett Gallery) has created his own visual language using symbols to represent sounds, words, feelings, and letters. Similar to Japanese Calligraphy or Egyptian Hieroglyphics his language will continue to unravel within his work for years to come. As a Product Designer and Creative Director, Hokett is nothing short of talent.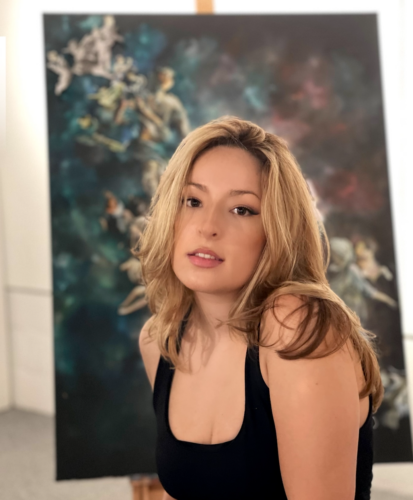 Above: Katie Covarrubias
KATIE COVARRUBIAS
Katie's artwork offers layers of mystery and intrigue. Through her mixed-media practice, she explores the idea of 'skill versus gift', questioning her purpose as an artist and feelings of imposter syndrome through hidden shapes within, intended to be viewed differently by each bystander. Curious indeed…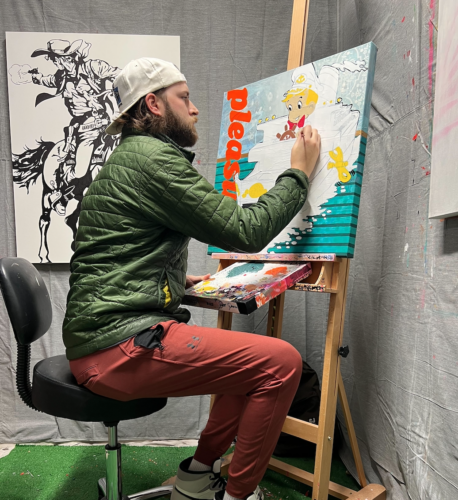 Above: DALE
DALE
Self-taught artist DALE draws inspiration for his playful, pop-art paintings from 80s and 90s pop culture and cartoons. As a child, he struggled to channel his energy and creativity into something tangible, with homework pages brimming with doodles. Building a career in art has been the ticket to celebrating his early talents.
Above: Artologie
ARTOLOGIE
In her mesmerizing acrylic and watercolor paintings, artist Shraddha takes inspiration from not only local landscapes, but the colors and intricacies of India where she grew up. The soft palettes and scale of her work offers a sweet note of serenity to any space.
If you like what you see, saddle up and come on down to witness this wild ride of art that's as Texan as a rodeo on a Saturday night. This art fair ain't just a show—it's a hoedown of imagination, celebrating the one-of-a-kind bond between these artists and the good ol' Texas way of life!