Los Angeles / Dallas: Guest Artist, The Connor Brothers
Internationally renowned UK artist duo The Connor Brothers present This Is England, a new exhibition making its state-side debut at The Other Art Fair this September. 
With never-ending and mind-numbing Brexit chaos, an increase in knife and hate crime, a pantomime parliament of self-serving politicians, and a growing wealth divide, lots of us feel that England has lost its way. Even the English national flag has become a symbol of the racist far-right. 
It's easy to become cynical and lose faith, but behind the headlines there is another, often overlooked, story of a power shift in our communities away from the political and social elite and towards a younger and more diverse group of influential people.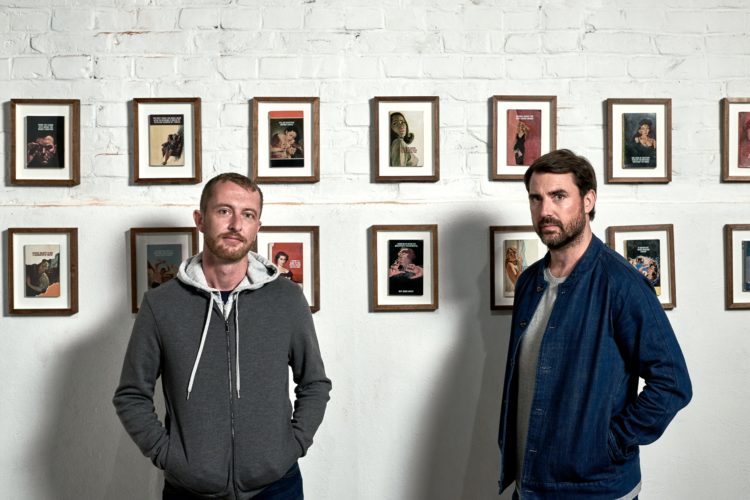 Not since the seventies have young musicians, actors, poets, writers and activists been so politically active and socially aware. It's schoolchildren who are at the forefront of the fight against climate change, and it's young musicians who are highlighting racial and economic injustice. 
If we want to know what's going on in the world we should no longer rely primarily on the mainstream media – we should ask the kids. It's they who will inherit the world and to them we should be looking for guidance as they attempt to create the one that they want to inhabit. When we speak to them we will no longer feel disillusioned with the current climate, but instead full of hope for our collective future. 
The Connor Brothers' new exhibition at The Other Art Fair – 'This is England' – is a series of portraits celebrating young inspirational people who are working towards achieving that future.
This Is England will make its debut  The Other Art Fair Los Angeles, happening September 5-8th at Barker Hangar, and will then move to the inaugural edition of The Other Art Fair Dallas, happening September 19-22 at Dallas Market Hall.