Los Angeles: A. Moret Selects 6 Must-See Fair Artists
Ahead of the third edition of The Other Art Fair Los Angeles (March 28-31, Magic Box at The Reef), we asked Selection Committee Member A. Moret to name six must-see artists set to exhibit at the fair.
A. Moret is the founder and editor-in-chief of Installation Magazine, the first all digital contemporary art publication, where she has featured over 1,000 artists and counting.  She connects artists working across mediums and at various stages of their careers with collectors, dynamic brands, and influential art fairs to make art a source of conversation and not intimidation.
Check out A. Moret's artist selections below!
Ursula Beatt
Ursula Beatt is a Los Angeles-based photographer who is inspired by what she sees and how she sees it in a given moment. Shooting primarily with her iPhone, Ursula views photography as a universal, silent language – an additional way to express emotions, views and experiences immediately. See more of Ursula's work here.
Christina Twomey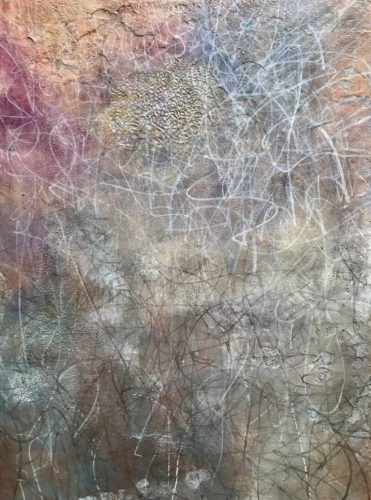 Christina Twomey selects the finest of earth's natural pigments, materials & textures to create physically and aesthetically sustainable designs. She was the featured artist at Fashion Speaks & Bravo TV's Red Carpet Toys for Tots event. See more of Christina's work here.
Andrew Millar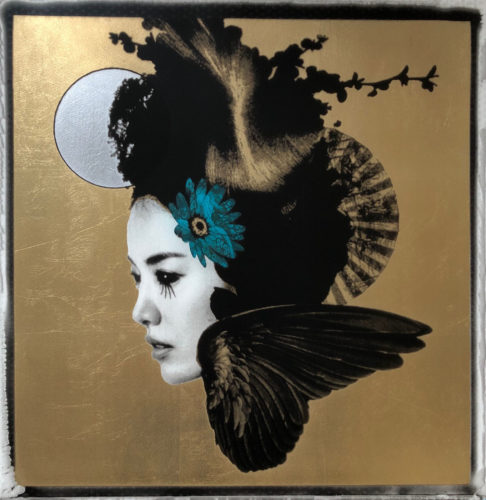 Andrew Millar is a British artist who uses a combination of instant film, gold & silver leaf and paint to create delicately detailed collage pieces that capture a haunting mix of reality and fantasy. Andrew has had solo exhibitions in Paris, Berlin, Barcelona and New York. See more of Andrew's work here.
Rebekah Andrade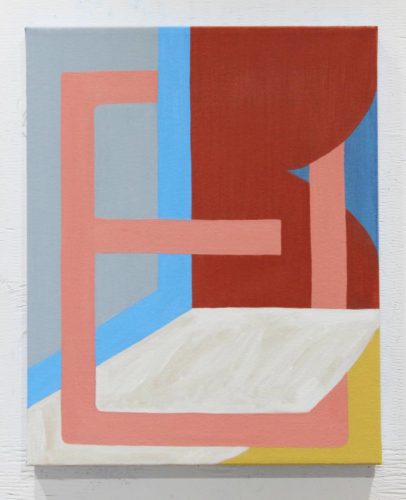 Rebekah Andrade is a Nevada-based artist always looking for the next opportunity to translate life experiences into art. Through a minimalistic approach to painting. Rebekah's transitioning layers, ambiguous lines, contrasting palette, capture, and intrigue you.  She gathers much of her inspiration through the environments she inhabits while traveling and living abroad. See more of Rebecca's work here.
Jason Wright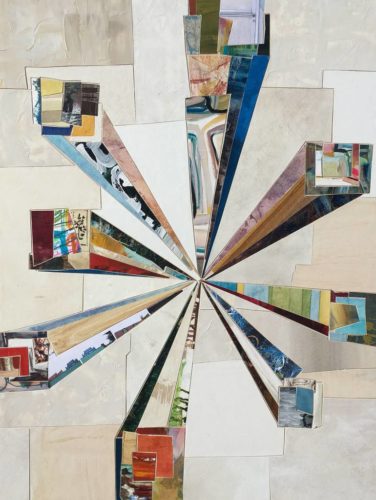 Jason Wright is a Michigan-based artist working across a variety of media, from drawing and painting, to sculpture, video, and installation. In addition to having roots in the fine art tradition, Wright's practice is informed by a wide range of everyday and vernacular art-making traditions. See more of Jason's work here.
Xan Padrón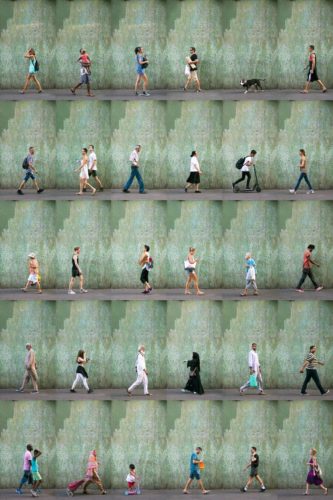 Xan Padrón is a New York City based artist with a fascination with time and movement. Coupled with an uncanny ability to disappear behind the lens, this fascination brought him to the realization of how much life happens even at the most seemingly insignificant location of a city. His Time-Lapse Series was showcased at The Other Art Fair in New York City, Chicago and Los Angeles last year. See more of Xan's work here.
Don't miss A. Moret's artist picks and the full line-up of independent artists this March 25-31 at the Magic Box at The Reef in Downtown Los Angeles. Book your fair tickets here.