Fair Director's Pick: Joseph Gilmore
In preparation for our Spring Los Angeles Fair, we ask none other than Fair Director Nicole Garton to reveal her shortlist of unmissable artists. This week, Joseph Gilmore is catching her attention.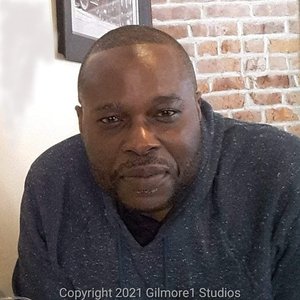 Meet Joseph, an American artist based in Jersey City and first time exhibitor at our Fair. As Joseph puts it, art is his primary relationship. It all started at age 10, when he was given his first scholarship to study watercolor at Munson Williams Proctor Institute of Art. Since then Joseph has trained under master painters and sculptures, praising these mentors for nurturing his childlike freedom of creativity.  Not one to struggle for inspiration, Joseph is greatly influenced by his past study of vocal music and sociology.
Here's what caught Nicole's eye:
"Joseph's brightly colored mixed media paintings masterfully present poignant moments of intimacy. The ubiquitous hot pinks, sunny yellows, and dazzling ultraviolets underscore the high-key emotions coursing through his nuanced scenes of everyday life. Each tender embrace—between the apprehensive new parents, the widowed mother and her child, and the quarantining lovers—is tinged with a bittersweet reminder of life's worries."
Make sure to check out Joseph's portfolio for more works and background into his art.
Curious for more? Click below to visit our Online Studios, where we collect the latest Fair exhibitor highlights just for you.