Director's Pick: Ryan Murray
The Other Art Fair Dallas Online Studios
Director's Pick for the Week of May 12
Ryan Murray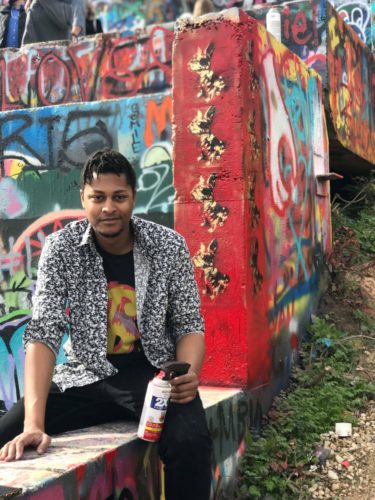 Under the alias "Rywando Jones," Ryan Murray creates spray-paint stencils to destigmatize mental illness—particularly in black communities, where its incidence is high and largely untreated. Drawing on his own photography, an internal symbology, and pop culture, he calls attention to the factors that contribute to cycles of "silent suffering" among people of color, with the hope of normalizing treatment.
Drowning Together by Ryan Murray | $879
Shop artwork by Ryan and other trailblazing artists at The Other Art Fair's Online Studios.
Introducing The Other Art Fair Online Studios, a new online platform offering art lovers around the world access to over 800 Fair artists. The Online Studios will keep our community feeling inspired, engaged, and continue to spread joy through art.