Dallas: Guest Curator Frankie Garcia III
The Other Art Fair's Guest Curator series presents emerging art handpicked by some of today's most celebrated artists, designers, and cultural tastemakers. Selecting original works from our community of exhibiting artists, Guest Curators have the opportunity to showcase their artistic tastes and express the role art plays in their lives.
In celebration of our Fall 2020 Online Studios refresh, we asked Frankie Garcia III, the founder of FGIII Fine Art Productions, to curate a collection of his favorite works by Dallas Online Studios exhibitors.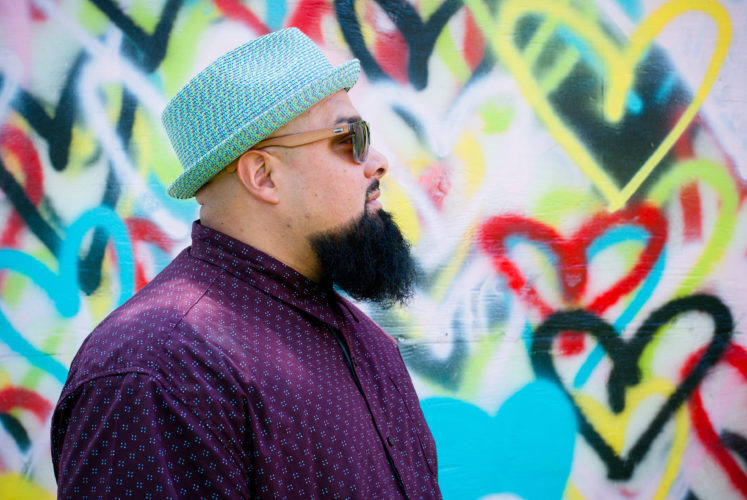 In 2000, Frankie began FGIII Fine Art Productions as an umbrella cooperative dedicated to establishing unity within the Dallas independent art community as well as instilling purpose and vision into the work of the individual artist. Since then, FGIII
Fine Art Productions has developed into a full-service, comprehensive art advisory company. Over the past 20 years, Frankie has been determined to nurture his passion for culture, love for the arts and obligation to his community into a professional art career.
On the mission of his company, Frankie says, "We promote the work of emerging, mid-career and established artists through curated arts and culture programming with a concentration on producing high-caliber fine art shows and exhibitions as well as manage residential and commercial art projects. We're committed to empowering our artists with the necessary professional assets to drive the growth of their business and create worth through their artistic practice."
---
Q&A with Frankie Garcia III
What role does art play in your life?
Art is CENTRAL in my life.  It is absolutely my focus.  I believe we have a responsibility as artists to become the voice of action that leads our direct communities towards positive change as we maneuver through our current realities.
How would you describe your taste in art? What are you most drawn to?
I thoroughly appreciate all genres of art , but I personally prefer modern street related art with a hip hop twist.  I can directly relate to that culture and appreciate the visuals & texts that engage my imagination and take me back to those phenomenal ground breaking movements in times.
I'm most drawn to work that relates to personal experiences that tell a visual story.  Art with purpose, textural movements and layered compositions.  I'm most drawn to artists that "work the paint" and not allow the paint to work them.
What was the first piece of art you purchased?
A canvas created by Shane Pennington back in 2000.
What has been your favorite art exhibition thus far? 
One of my favorite exhibitions to date is the "Wonder Years" exhibition that FGIII Fine Art Productions produced back in 2011 featuring the Sour Grapes Crew and BoogStar which featured tattoo & graffiti work that visually told a story and transitioned into fine art paintings and sculpture as it relates to the Chicano culture.
If you could only own any artwork, which would it be and why? 
"Washington Crossing The Delaware" 1851 Emanuel Leutze
Which artists living or deceased would you like to meet? 
Egon Schiele
Visit The Other Art Fair Online Studios, a new online platform offering art lovers around the world access to over 800 Fair artists. The Online Studios is keeping our community feeling inspired, engaged, and is continuing to spread joy through art.