21 Creative Ways to Display Your Polaroids-Part 1
If you love taking instant photos and you're still wondering what to do with that drawer full of pictures at home, check out these creative ideas for some appealing and easy ways to share your Polaroids, or fun ways to display Instax instant photos and Instagram prints.
1. Lead the way… Fill up long narrow entryways, or your staircase, with a layered path of Polaroids to welcome your guests.
2. Reach for the sky. Combine your favorite Polaroids and instant photos into hanging mobiles to create a unique conversation piece in your hallway, dining area…

(Image: 3 ft x 4 ft limited edition Polaroid transfer, Girl with Plane, by Saatchi Art artist Matt Schwartz )
3. …Or a focal point in your bedroom. Try hanging a polaroid mobile over the bed.
4. Create a spectacular salon… Group a wall full of your favorite photos with small framed works and personal mementos to add warmth and intimacy to your space.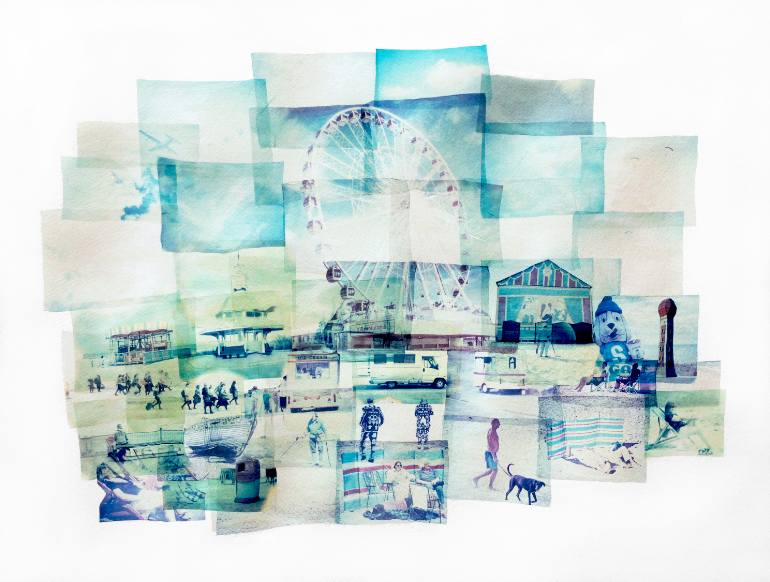 (Image: With Sand Beneath Our Feet, an original Polaroid emulsion lift on watercolour paper by Saatchi Art artist Rhiannon Adam)
5. Frame it up… Fill a bright painted frame with wire or string and create your mini gallery. Attaching the photos with clips means it's easy to change them up whenever you like.
6. Turn on the lights… Surround your polaroid collection with string lights or fairy lights to add more drama, and draw attention to your favorites!
7. Declare your love for each other… or for instant photos! Try shaping your Polaroids into one large work, like a heart, your initials, or a city skyline, and watch them pop off painted walls.
8. Cover your fridge… This tried-and-true kitchen gallery space is a great place for sharing, especially if you are short on space but big on photos.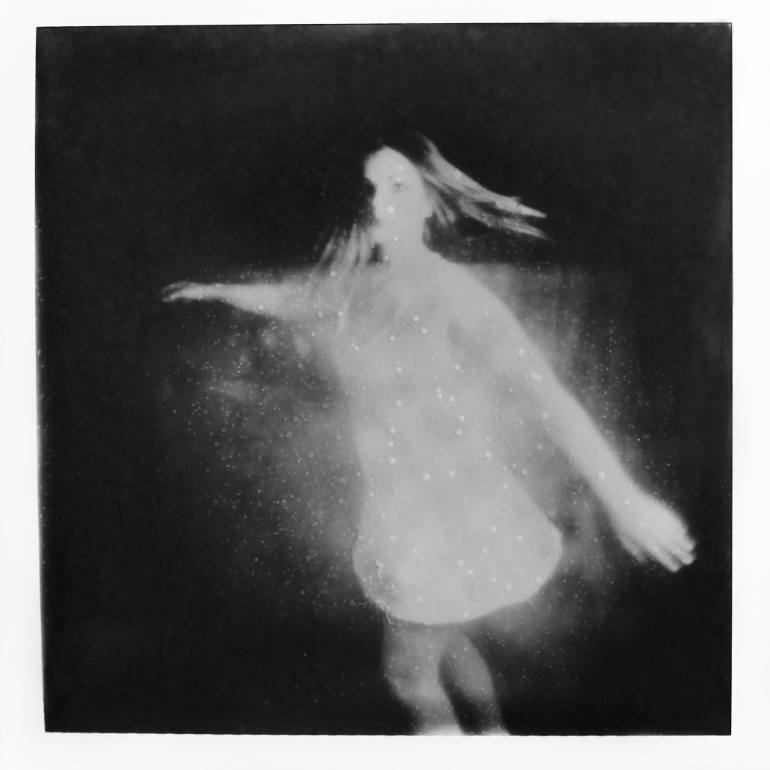 (Image: Polaroid 8-Limited Edition.Print 1 of 25, by Saatchi Art artist Ricardo Reis)
9. Fill mini spaces for max appeal. Combine a small grid of instant photos with a few well-chosen works and transform your tiny bath into a salon.
10. Install your instants. Try crafting a cool geometric string art background and attaching a layer of your favorite photos with colorful clips for an eye-catching art installation.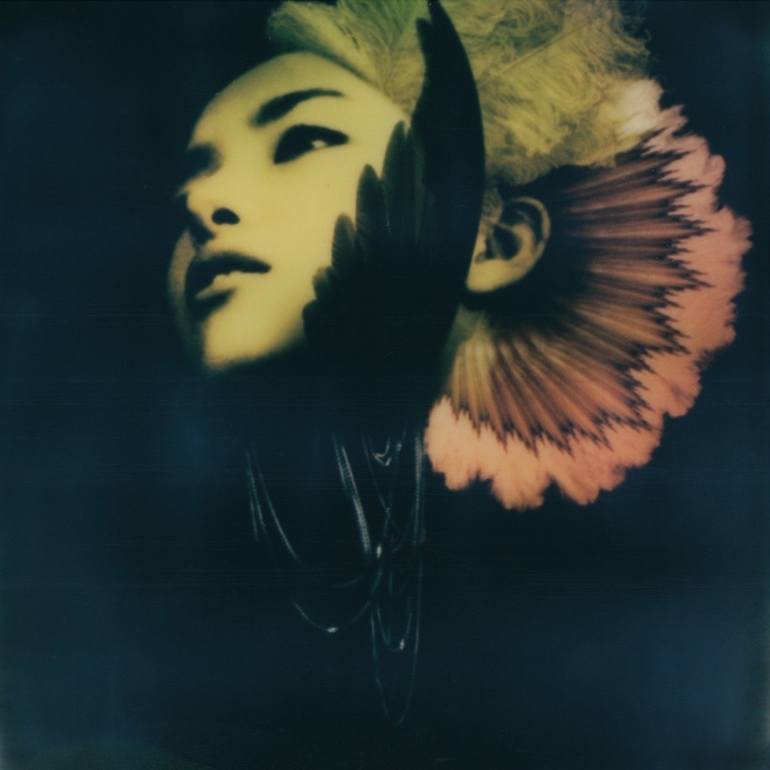 (Image: Glow Edition, Edition, Polaroid, Color and Ink on Paper by Saatchi Art artist Andrew Millar)
Inspired by instants?  Be sure to tune in to Part II for 11 more inspired ways to share your instant photos.
Love reading about all things art? Sign up for the Saatchi Art Newsletter to receive art news, emerging artist features and curated collections weekly.