Introducing Original Art for White and Wood Interiors
There's plenty to love about white and wood home design and interiors. This versatile combination pairs perfectly with all kinds of contemporary art. Infused with effortless warmth and simplicity, white & wood décor works from the beach house to the boardroom. Invite some inspiration with a few of our favorite artworks chosen especially for white & wood rooms, and discover our latest Curated Salon Wall Collection to get this look for yourself today…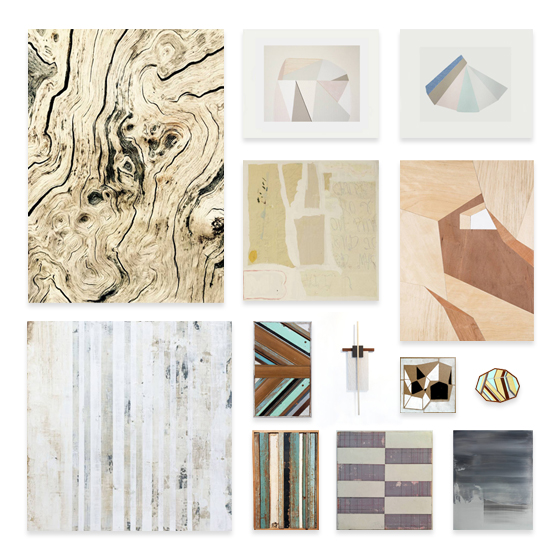 Restoring an eclectic modern farmhouse? Making over a mid century or minimal gem? Meet Saatchi Art's Curated Salon Wall No. 16, inspired original art handpicked to compliment white & wood Décor… See the collection and our sidebar selections for details. (Image: Rudy Wilson / Saatchi Art)
Introducing natural woods can make white rooms more welcoming. Wood exudes warmth, thawing the chill from a snowy space while adding texture, contrast, and shine.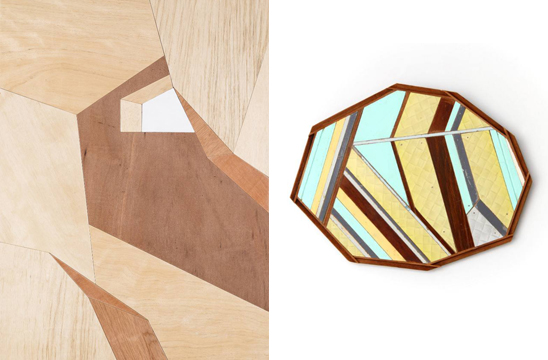 (Image: L: Landscape-Inside, contemporary geometric wood patchwork sculpture by Saatchi Art artist Jaewon Choi and R: Facet of the heart #5, by Saatchi Art artist James Watts) Find out more about James and his artwork in One to Watch.
If you love clean lines, carry some color into your modern white & wood space with an oversized architectural painting.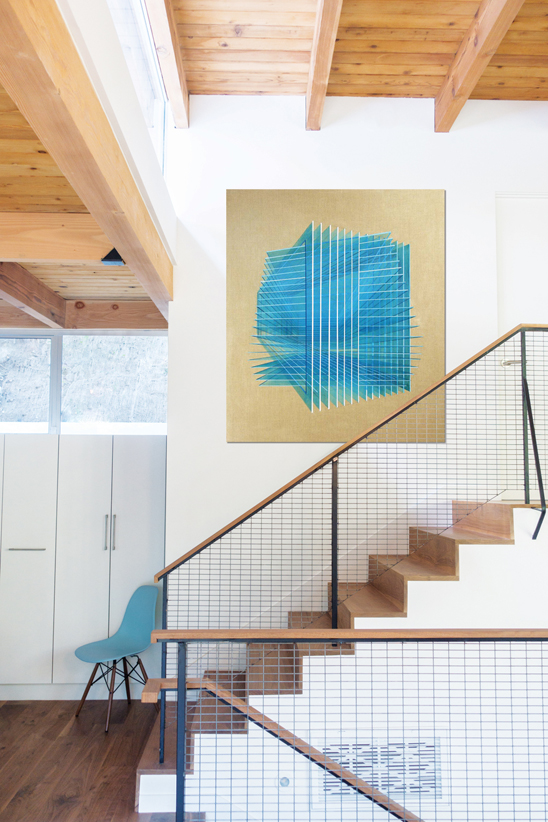 (Image: Augmenting Space, an original contemporary painting by Saatchi Art Invest in Art artist Daniel Mullen)
Airy white figurative artworks can provide a peaceful focal point, especially when combined with naturally appealing wooden walls, cabinetry, or rustic floors.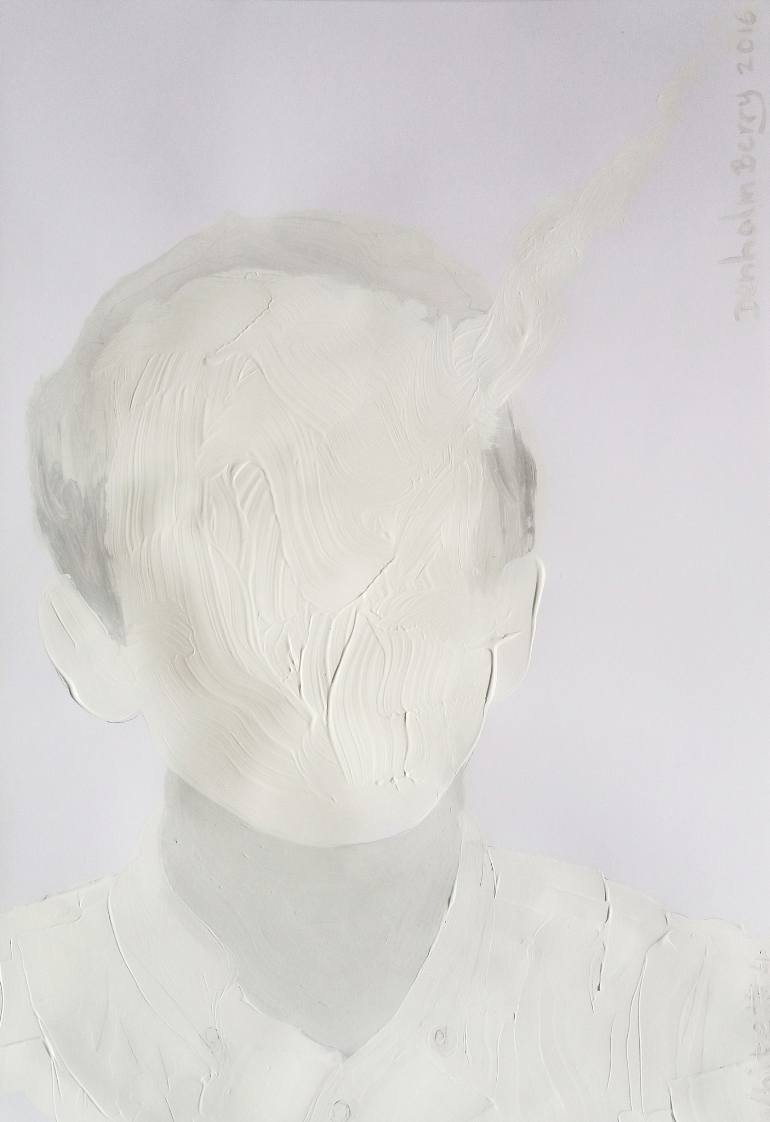 (Image: White #4, an original modern figurative painting by Saatchi Art artist Denholm Berry)
Try modern wooden sculpture to grace a Mid-Century space with eye-catching shape and form. Use a colorful contemporary wooden wall sculpture to anchor a gallery wall while adding more dimension, or layer in small sculpture to upgrade a mixed tabletop vignette. Display wooden sculpture surrounded by lush greenery to add texture and even more organic appeal.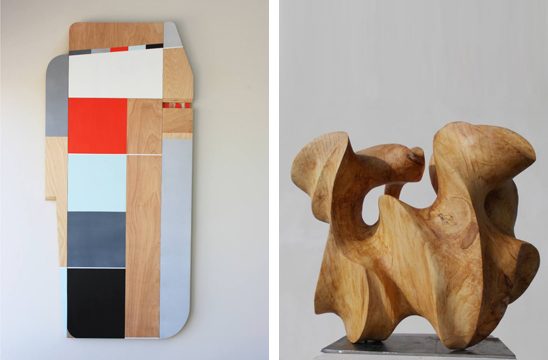 (Image: L: UrbanSurf1, a modern wooden wall sculpture by Saatchi Art artist Scott Troxel and R: Cumulus, an abstract organic wood sculpture by Saatchi Art artist Michael Rofka)
For a lasting way to instill your white and wood modern living space or office with a sense of zen, feature an oversized minimal abstract painting to make a quiet but undeniable statement.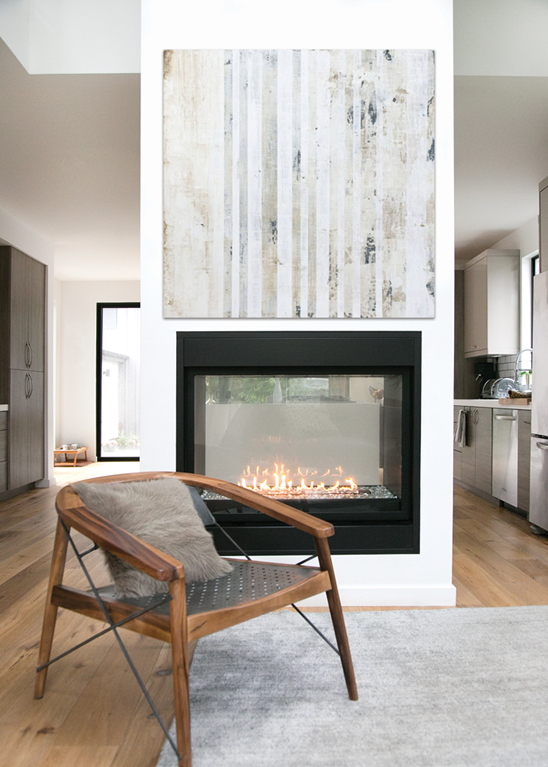 (Image: I am a body in the space, by Saatchi Art One to Watch artist Ana Dévora)
Nautical Depths aren't just for the sea. Bring more depth and dimension to your walls with colored geometric wooden sculpture in bright beachy blues and browns, or feature an oversized photographic beachscape dotted with the colors of summer…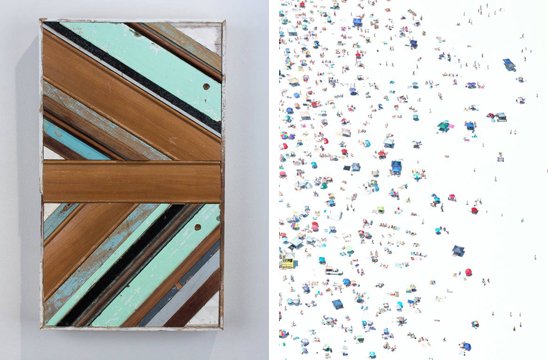 (Image: L: Facet of the Heart #16, original wooden sculpture by Saatchi Art artist James Watts and R: A detail from SK1 (Square) – Limited Edition # 3 of 25, statement sized beach landscape photography by Saatchi Art One to Watch artist Dean West )
View our freshly curated salon wall for white and wood interiors and get set to take your space up a notch with original art. Our free Art Advisory is also standing by ready to offer expert assistance finding contemporary art you'll love…