4 Shareworthy Styles From Our New Spring 2017 Catalog
When you're looking for exciting, original ways to refresh your home design, starting with art is a simple and incredibly effective way to upgrade your space. Visit our new Spring 2017 Catalog to find your new favorite, and check out some of the fresh artistic styles represented in our latest gallery wall collection to gather some inspiration for a décor transformation…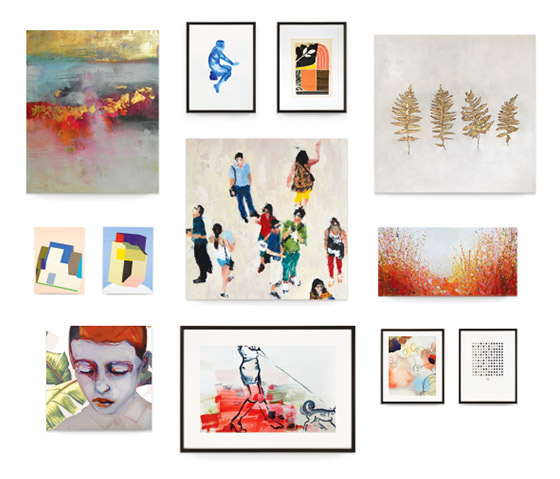 (Image: A freshly curated salon wall collection featuring contemporary art from Saatchi Art's Spring 2017 Catalog. See the sidebar for details…)
1. Art in Motion
If you love contemporary figurative artwork and portraits, and you're on the lookout for something different, feature a new modern painting of people in action. Motion and gestural brushwork infuses your rooms with energy and texture.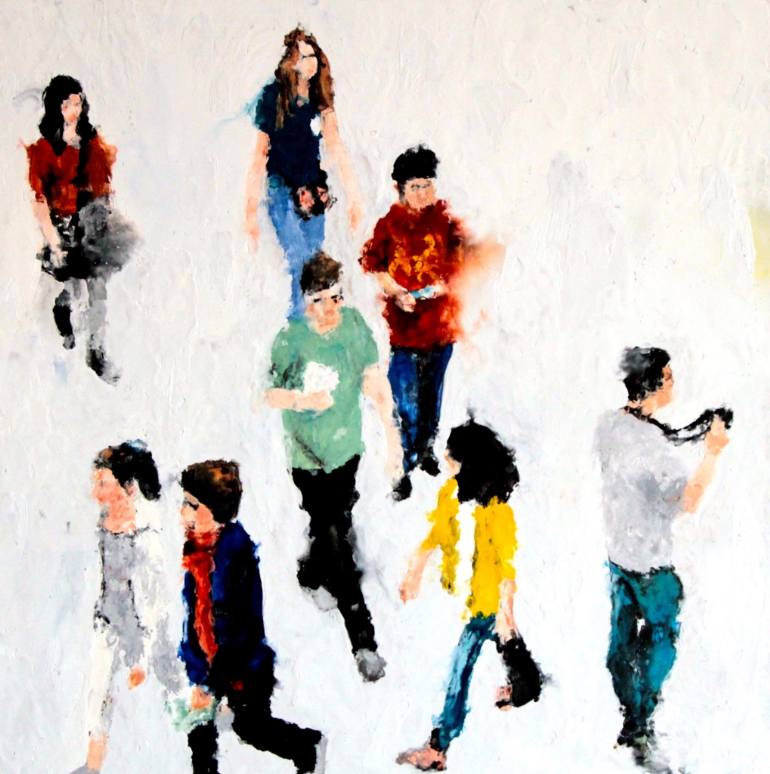 Awaken your space with a figurative painting in action! (Image: foule 10, an original oil and encaustic on wood, by Saatchi Art artist Hervé CARRIOU)
2. Luxe Layers
Show off an exquisitely colored mixed abstract artwork layered with gilded accents in your dining room, living room, as part of an entryway vignette, or anyplace you want to instantly elevate with modern elegance.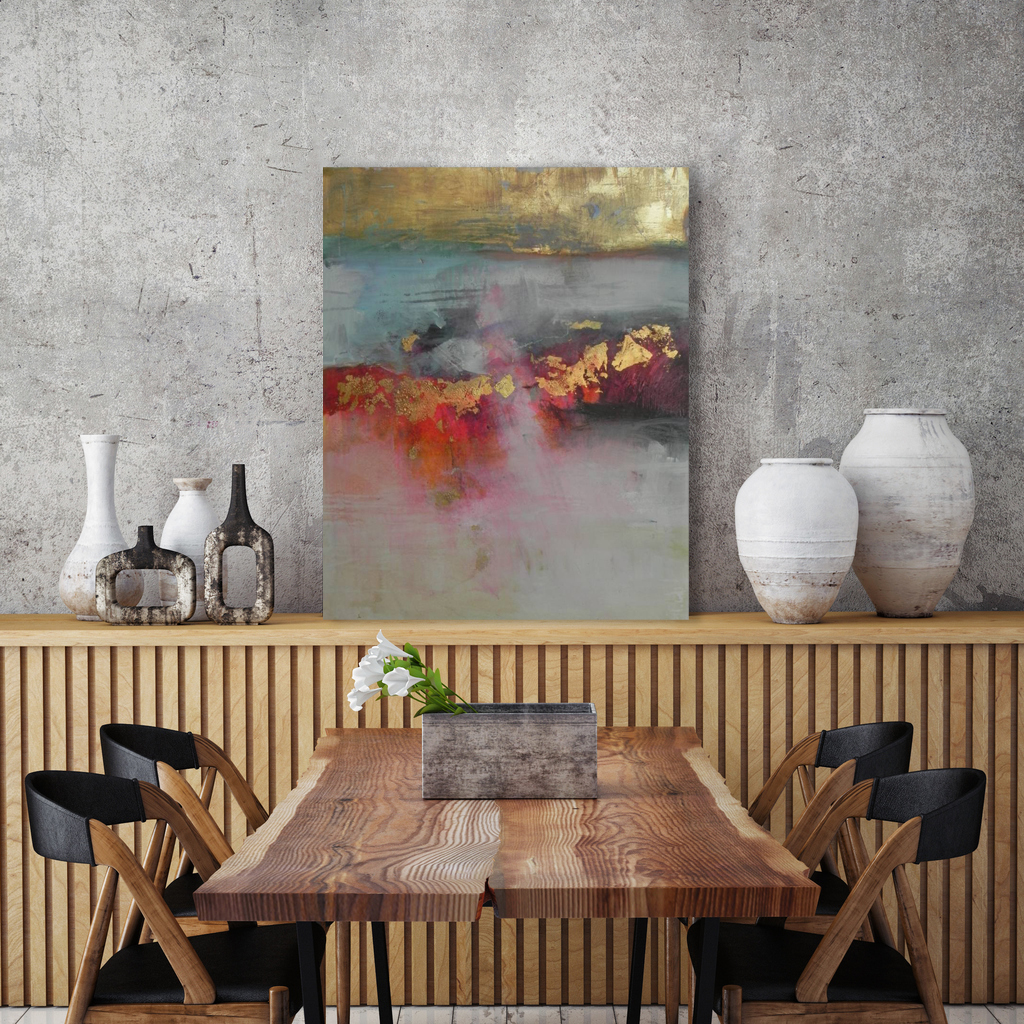 (Image: Blush, an original abstract painting on canvas by Saatchi Art artist Magdalena Morey)
3. Geometric Gems
Are you a Mid-Century style seeker who crushes on color? Try a precise isometric painting to perk up your home office or gallery wall… or punch things up even more with a pair!

Choose a pair of bright abstract panels to boost your modern interior's color quotient. (Image: The Room (Panel 9) and The Room (Panel 5), by Saatchi Art artist Cecilia Charlton)  Love what you see?  You can learn more about this artist at One to Watch…
4. Brand-New Botanicals
Art featuring botanical forms doesn't always mean you need to go green… Our Spring Catalog is in bloom with botanical art in more muted shades perfect for a minimal eclectic hideaway or modern farmhouse. If you're looking to layer in more texture or a bold pop of color, try a flowery landscape in autumn-hued reds and gold to add a dash of the unexpected.

(Image: L: A detail from Fern II, a modern mixed media painting by Saatchi Art artist Alexandra Oterdoom and R: A detail from Autumn Light, an original textured landscape by Saatchi Art artist Sandy Dooley) Get to know more about Sandy and her paintings on CANVAS…
Eager to see what everyone is buzzing about? Visit Saatchi Art's Spring 2017 Catalog today. If your favorite has already found a home, no need to worry. Use our Free Art Advisory Service and we'll help you find art you'll love.