Los Angeles Designer and Girl-About-Town Yaoska Davila Guest Curates an Exclusive Collection for Saatchi Art
We're thrilled to have interior designer Yaoska Davila guest curating an exclusive collection of art as part of our ongoing Guest Curator series. Read on to discover the role art plays in her life, first piece of art she bought, the artists she'd most like to meet, and the last great exhibition she attended.

Yaoska Davila. (Image: Tony Adams)
Yaoska Davila is an interior designer based in Los Angeles. She is constantly seeking out curious objects, artists, and furniture from all eras for her projects. She enjoys creating sophisticated seductive atmospsheres with a devil-may-care approach. Her style is California-centric, deviant, with touches of bold masculine drama. Her clients are young, creative professionals, as well as eco fashion brand REFORMATION in Soho NY and TENOVERSIX in LA.
What was the first piece of art you bought?
I bought an oil painting in Cuba when I was 19.
How would you describe your taste in art? What are you most drawn to?
I am most drawn to sculpture and painting. My taste varies, but I definitely love large scale art. Things that make me feel small. I must have a reverse-Napoleon complex.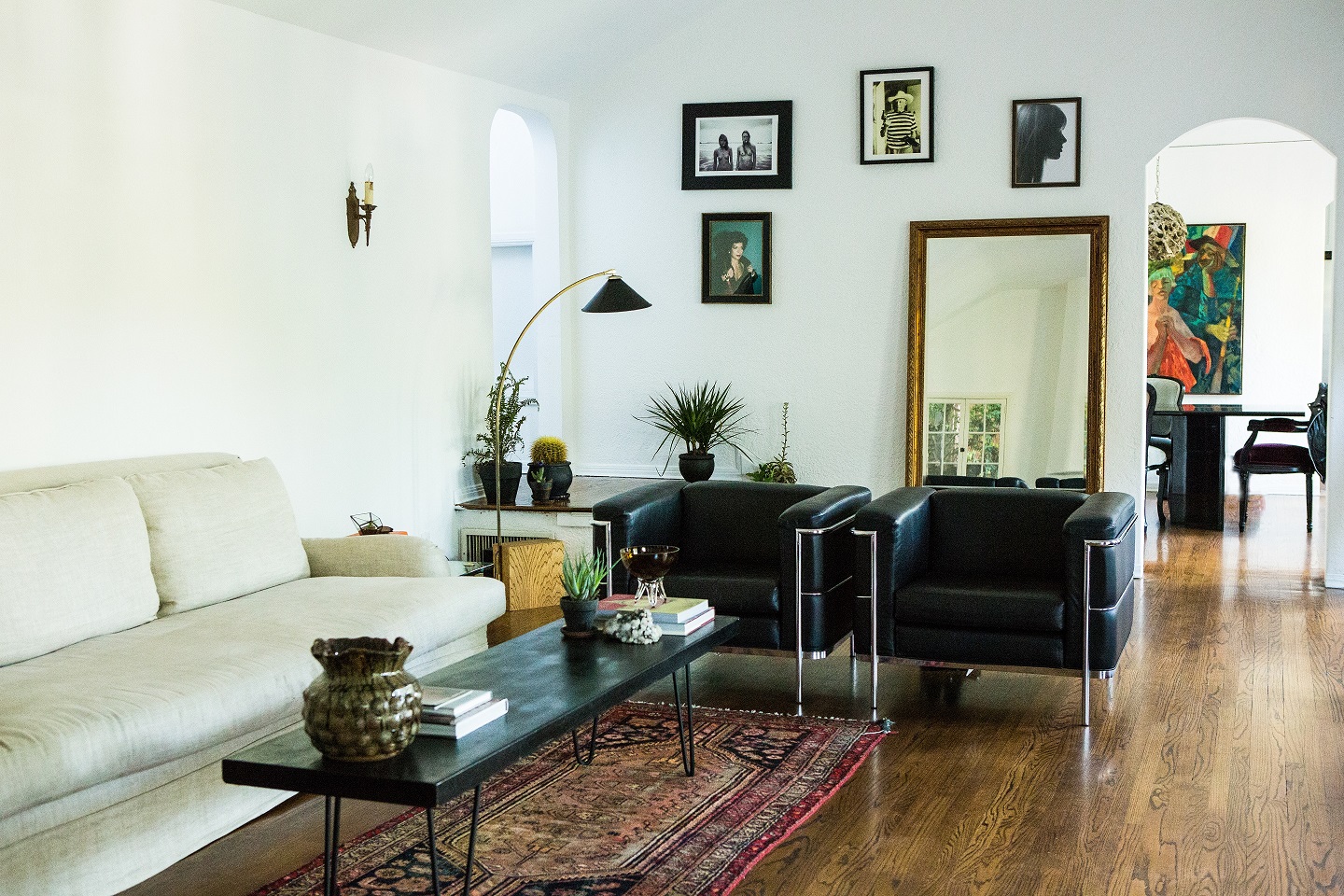 Interior design by Yaoska Davila. (Image: Tony Adams)
What role does art play in your life?
It's everything.
What do you collect?
My favorite part of interior designing is shopping for accessories. I collect small vintage objects along the way.  I mostly keep my eye out for German studio pottery and sculptures. As for fine art, I recently bought a painting by Alika Cooper and a sculpture by Mitsuko Ikeno.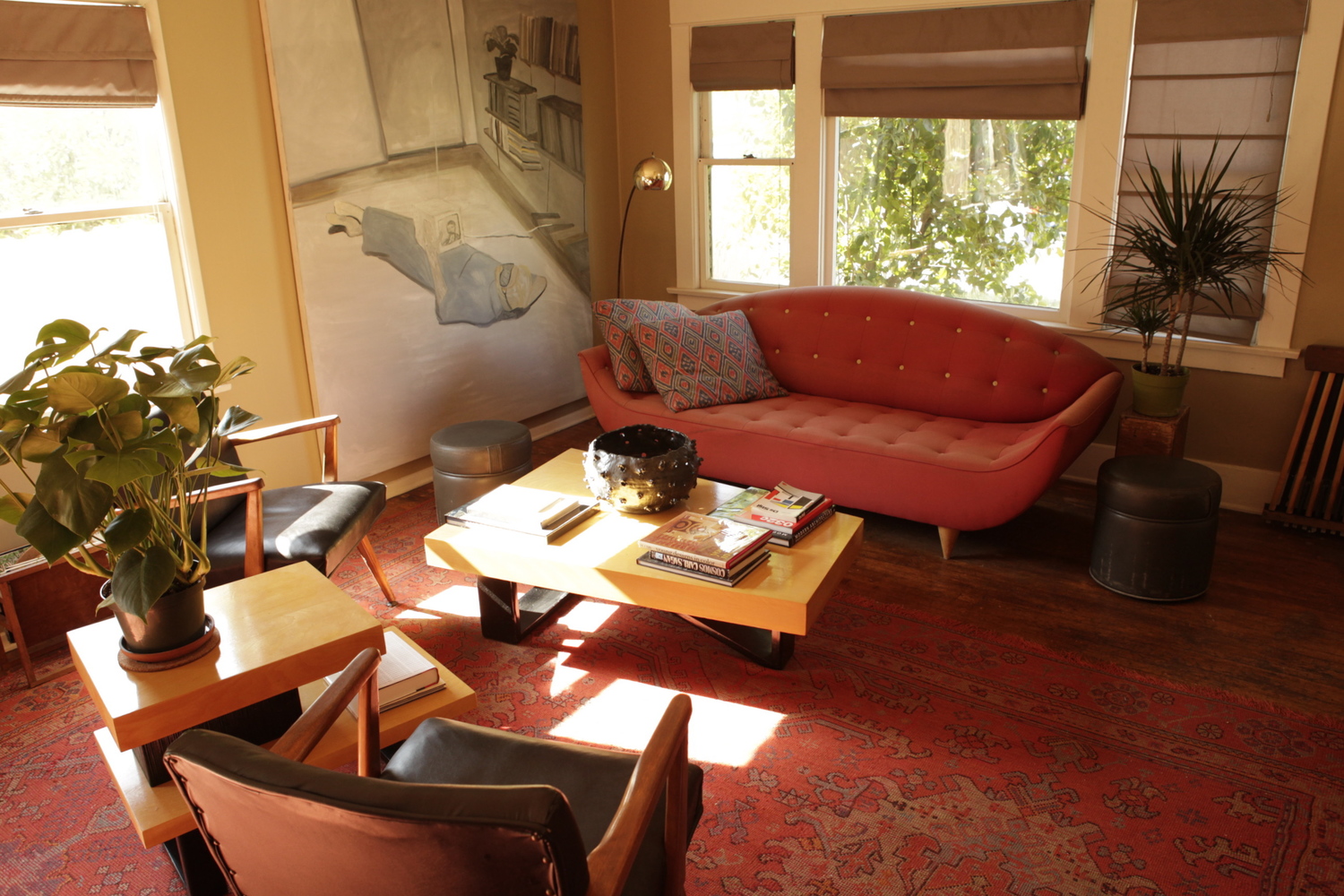 Interior design by Yaoska Davila. (Image: Anna Elledge)
How would you describe your personal style?
My style is a mix of masculine and feminine. My style has been pretty consistent throughout my adulthood. I can't live without boys oxford shirts and bold accessories. I try to aim for a Lapo Elkann-in-heels look.
If you could only have one piece of art in your life, which would it be and why?
I would most like to have one of Henry Moore's open air bronzes because I love monumental sculptures.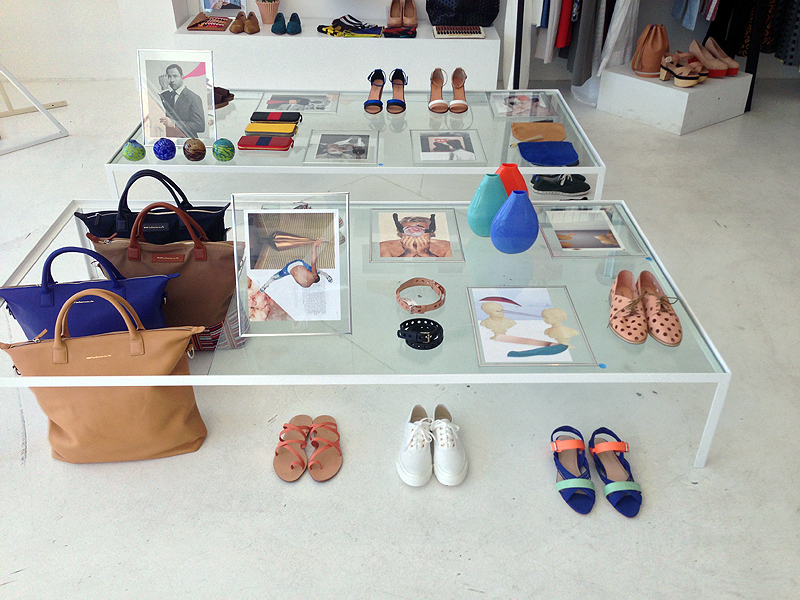 A Peek at Brendan Lott at TENOVERSIX. (Image: Yaoska Davila)
Which artist would you most like to meet?
Living: Jiri Georg Dokopul and Tracey Emin.
Dead: Max Ernst and Louise Bourgeois.
What books are on your bedside table?
Stand Still Like the Humming Bird by Henry Miller. I never tire of this book because it sparks in me a certain creativity and vitality. I first read it in my teens, and it never fails to inspire. Recently, I was given Cy Twombly's exhibition catalogs. I can't wait to go through them with a nice bottle of wine.

Brendan Lott at TENOVERSIX, curated by Yaoska (Image: Yaoska Davila)
What was the last great exhibition you went to?
I was excited to see "Henry Moore: Late Large Forms" this past November at the Gagosian in NY, and it exceeded my expectations.
Do you have a favorite museum or gallery?
Palazzo Grassi in Venice and Musee Rodin in Paris.
If you could paint, draw, sculpt, photograph, etc., which skill would you most like to posses?
I would sculpt!

Yaoska Davila for REFORMATION in NYC (Image: Yaoska Davila)
Love reading about all things art? You can have articles from Canvas, curated collections and stories about emerging artists delivered straight to your inbox. Sign up for the Saatchi Art Newsletter.
SaveSaveSaveSaveSaveSaveSaveSaveSaveSaveSaveSave
SaveSave