When the Ear Meets the Eye: Jet-Set DJ Chelsea Leyland Guest Curates an Exclusive Collection of Art for Saatchi Art
We're excited to have international DJ Chelsea Leyland guest curating an exclusive collection of art as part of our ongoing Guest Curator series. Read on to learn the first piece of art Chelsea bought, what's on her playlist right now, and the role art plays in her life – plus, see some pics she's snapped from the road.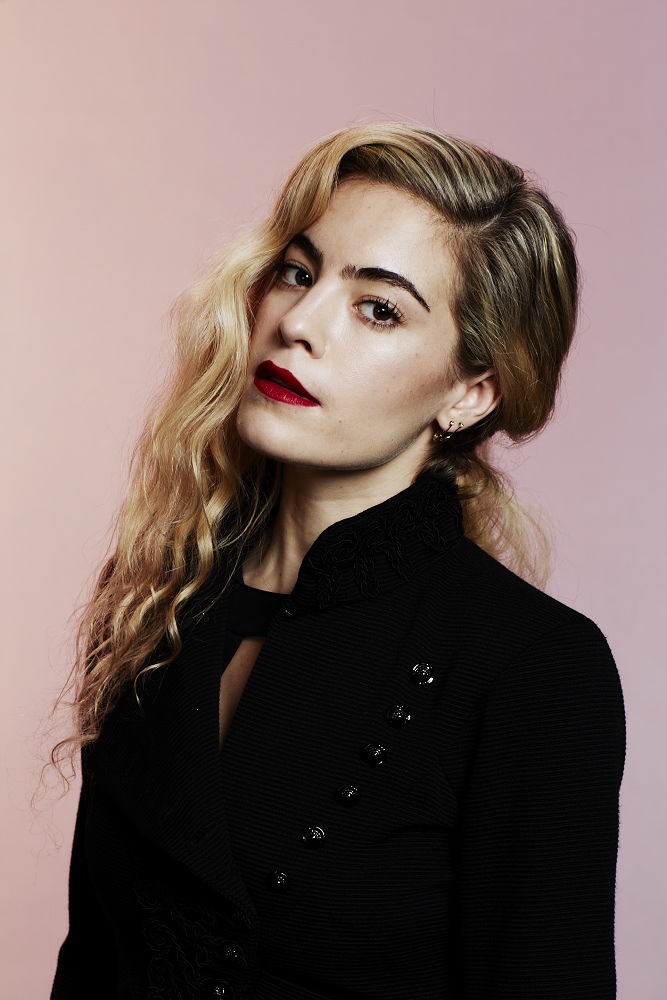 (Image: Danielle Levitt)
A British import that is making serious waves on this side of the pond, Chelsea Leyland is fast becoming one of the most sought after DJ's for fashion, art and celebrity clients including Valentino, H&M, Vogue, Diane von Furstenberg and The Whitney Museum. Her musical style is eclectic – just like her taste in art – and she seamlessly mixes all genres from rock and reggae to hip hop and electro dance.
While she might have an exquisite ear for music, the young talent also has an inspired eye for art which she has been collecting for years. Just back from a whirlwind Fashion Week trip to London and Milan, Chelsea takes a moment to select some of her favorite pieces for an exclusively curated collection for Saatchi Art.
Chelsea Leyland
International DJ
How do you describe your personal style?
It can be a little bipolar! My style is influenced by how I feel and changes as often as the weather. One day I can look bohemian and the next day I might feel a little punk. It depends on what country I'm in or what client I'm playing for. I like changing my style as much as I feel the need to and that attitude is also reflected in how I play my music.
What role does art play in your life?
Art plays a huge role in my life. Since I work in "the arts," I watch how fashion influences music or how music and art influence fashion. Everything in art coincides and plays off each other – I think the creative world is endless and there is never a right answer, which is what I love the most.
What do you collect?
I collect animal skulls and antique anatomical prints.
What was the last museum or gallery you visited?
Design Miami. I go to Miami every December to play for clients during Art Basel.
If you could only have one piece of art in your life, what would it be?
A Basquiat piece.
Which artist would you most like to meet?
I wish I could have met Basquiat.
How does art inspire you, your life, your job?
It is everything. Art is brain food and it inspires every aspect of my life. If I'm not inspired, it's hard to collaborate with other creatives – mainly the brands and designers I work with to create musical soundscapes for their events and fashion shows.
What was the first piece of art you purchased?
A Kehinde Wiley piece with my boyfriend.
What does the art in your home say about you?
It says, "I don't fit into one box." I love every piece of art in my house but none of it matches or makes any sense. My walls are totally full. I have everything from antique anatomical prints to photographs by contemporary photographers like Ryan McGinley.
If you could paint, draw, sculpt….
I wish I could draw more than anything.
Special Bonus: Chelsea's Music Picks for Saatchi Art
Bootsy Collins – "I'd Rather Be With You"
Ultraista –  "SmallTalk (Four Tet Remix)"
Jimmy Reed – "You've Got Me Dizzy"
LOL Boys –  "Changes"
N.O.R.E. –  "Nothin'"
Shelly Thunder –  "Kuff"
John Lee Hooker  – "Catfish"
Serge Gainsbourg – "Lola Rastaquouère"
Ruth Brown – "Mama He Treats Your Daughter Mean"
Blaqstarr – "Shake It to the Ground"
Le Tigre – "Deceptacon"
Love reading about all things art? You can have articles from Canvas, curated collections and stories about emerging artists delivered straight to your inbox. Sign up for the Saatchi Art Newsletter.