Guest Curators Satya Twena & Jeff Zurofsky Handpick an exclusive collection of art
We're thrilled to have New York-based power couple Satya Twena and Jeffrey Zurofsky guest curating an exclusive collection of art as part of our ongoing Guest Curator series. Read on to discover the role art plays in their lives, first piece of art they bought, the artist they'd most like to meet, and the last great exhibition they attended.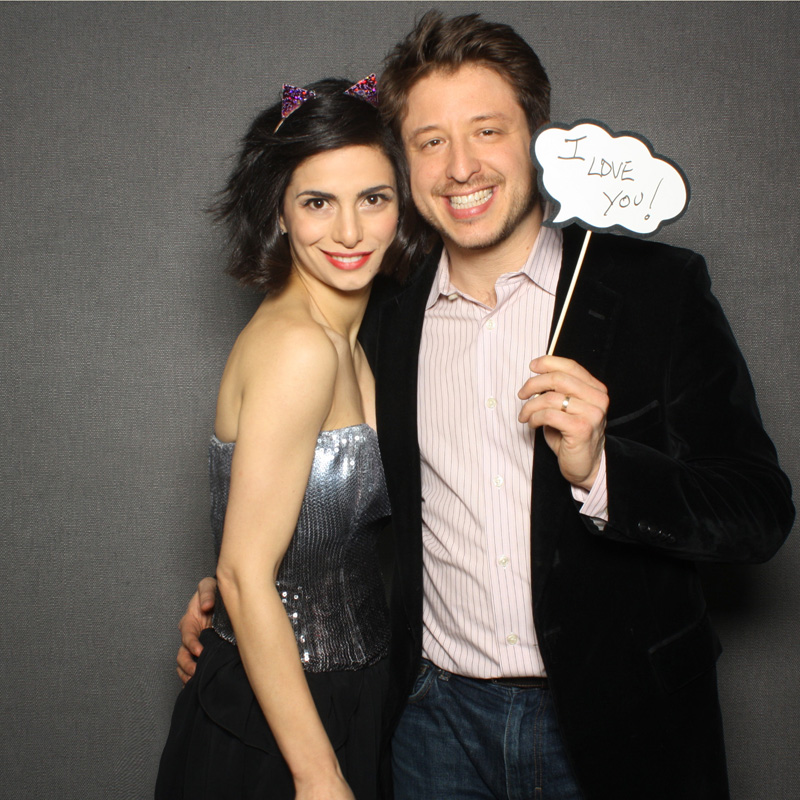 (Image: Satya & Jeffrey)
Satya Twena and Jeffrey Zurofsky are the quintessential modern power couple. Based in New York City, Satya is a milliner and CEO of Discover Pique, while her husband Jeffrey is a restaurateur and partner with Tom Colicchio at 'wichcraft, Riverpark, and the Riverpark Farm.
We asked this globetrotting pair–who can be found hosting chef dinner parties in Ojai or biking the delicious markets of Paris–to take a moment and tell us how art influences their lives.  Here they share an exclusive collection curated from the community of emerging artists on Saatchi Online.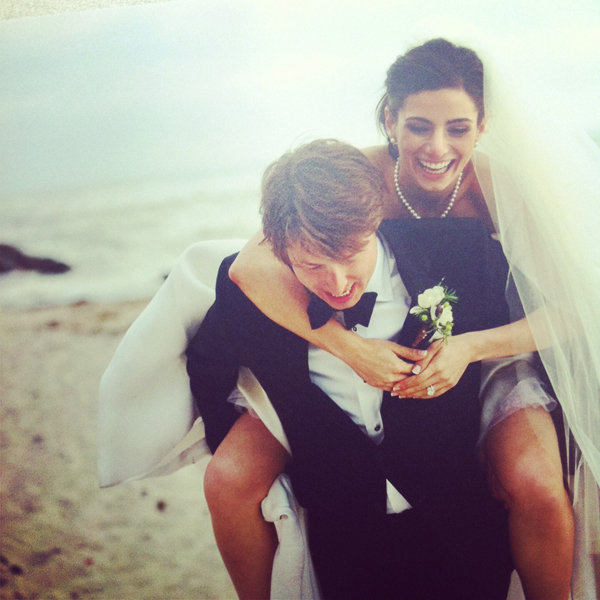 Satya and Jeffrey in 2007 at their wedding in Laguna Nigel, California. (Image: Satya & Jeffrey)
Satya Twena & Jeff Zuroksky
Milliner & Online Entrepreneur and Restauranteur
How would you describe your personal style?
Satya: Eclectic, curious, and colorful (yes, black is a color). Jeffrey: Detailed, organized, and smart.
How would you describe your taste in art? What are you most drawn to?
Satya: Unique; I definitely like things that are out of the ordinary and make you think (a lot). Jeffrey:  I like irony and a hint of history/tradition.

"Outside of our Paris apartment there is a little creperie called Breizh in Marais that we love for buckwheat crepes." – Satya and Jeffrey (Image: Satya & Jeffrey)
What role does art play in your life?
Satya: My life is one big canvas being painted anew every day. Growing up in an eclectic, artistic family my life has been heavily influenced by art, artists, musicians, and love. Jeffrey: Art enlivens the spirit and raises awareness for the fine details in life.
Which artist would you most like to meet?
Satya: Too many… Henri de Toulouse-Lautrec, Edith Head, Jean Franck Michel, Helmut Newton, Jane Austen or my grandmother, Mary Grau, who was an artist. Jeffrey: Picasso and Basquiat.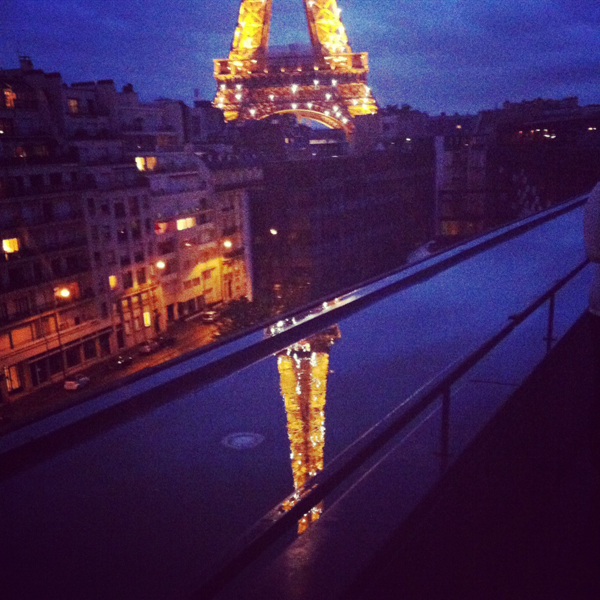 "View from dinner one evening while it was raining. Satya is in love with the eiffel tower. You can always find her on her bike at 10pm sharp going to Ponte Neuf to watch the tower light up." – Jeffrey (Image: Satya &
What do you collect?
Satya: Curiosities and antique furniture. Jeffrey: People, stories and trivia.
What was the first piece of art you purchased?
Satya: I've inherited and been given many great pieces of art by my family (specifically from my mother, Pamela Grau, who has an incredible art collection). Jeffrey:  A Matthew Tischler piece.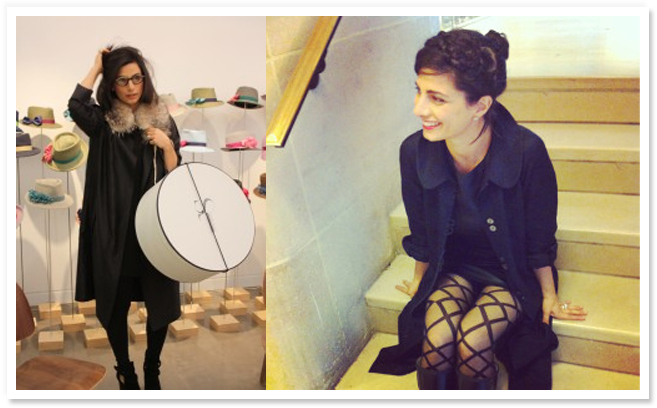 Left: Satya in her NYC studio. Right: Satya can always be caught wearing tights. For her e-commerce site, Satya travelled all over the world to find the most fashion-forward, innovative tights and leggings out there. (Image: Satya & Jeffrey)
If you could only have one piece of art in your life, what would it be?
Satya: A Henri de Toulouse-Lautrec piece (hard to choose one); he captured the people, events and time of Paris that I feel I lived in… Jeffrey: "Napoleon Crossing the Alps," by Jacques-Louis David.
What was the last museum or gallery you visited?
Both: LACMA.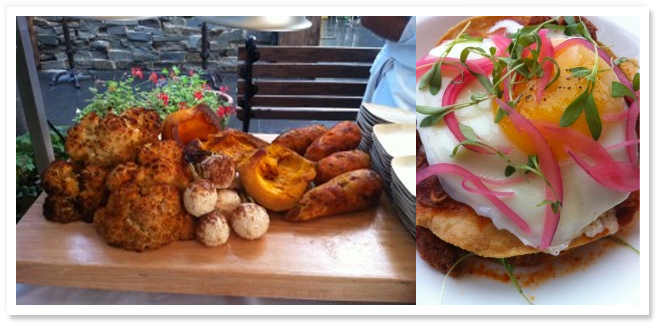 Left: Roasted vegetable carving station, Jeffery's brilliant idea for vegetarians. Right: One of Jeffrey's favorite dishes, slow roasted pork chilaquiles. (Image: Satya & Jeffrey)
 Abstract or Figurative? 
Satya: Abstract   /   Jeffrey: Figurative
Color or Black + White?
Satya: Color!    /    Jeffrey: Color.
Digital or Analog? 
Satya: Digital.   /   Jeffrey: Analog.
Bacon or Basquiat? 
Satya: Basquiat.   /   Jeffrey: Basquiat.
Murakami or Mondrian? 
Satya: Mondrian.   /   Jeffrey: Murakami.
Rothko or Ruscha? 
Satya: Rothko.   /   Jeffrey: Ruscha.
The Beatles or The Rolling Stones? 
Satya: The Beatles.   /   Jeffrey: The Beatles.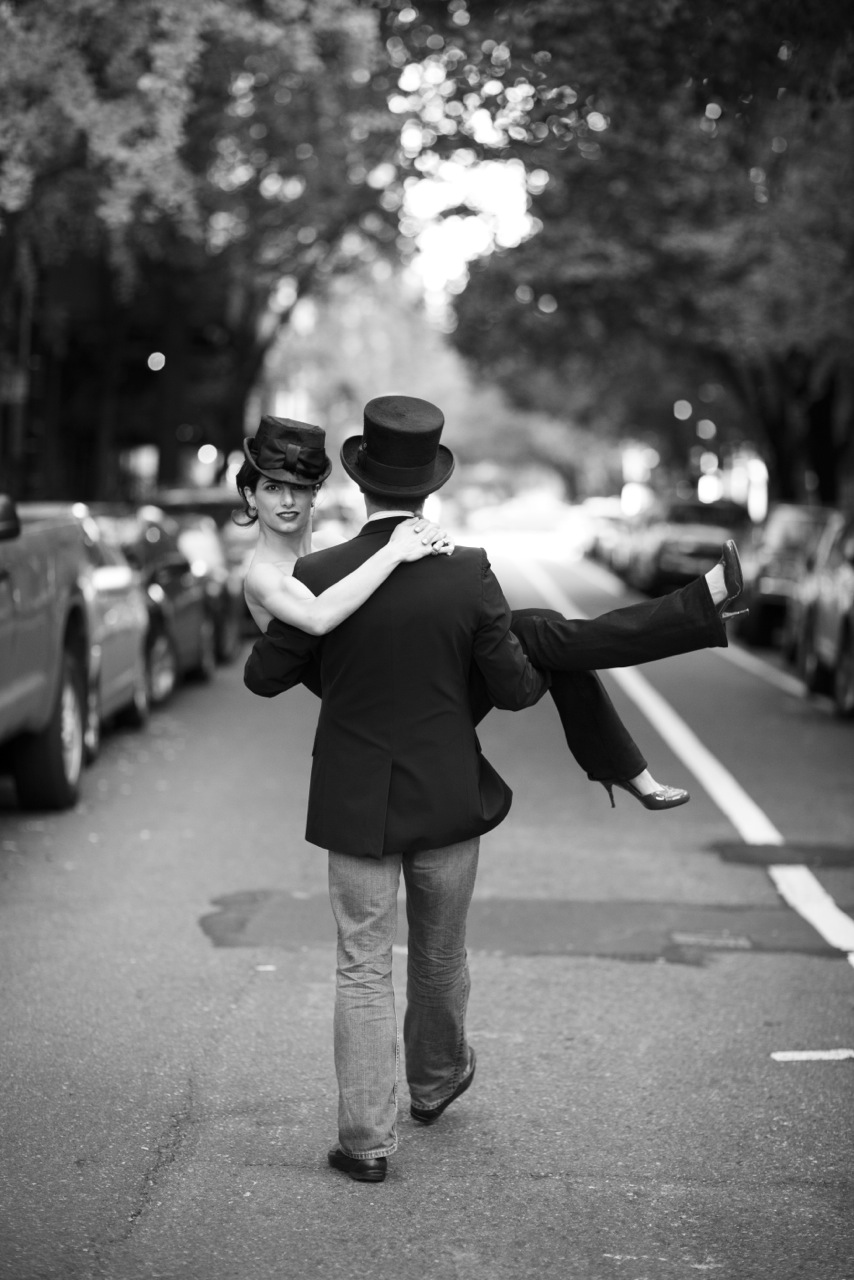 (Image: Satya & Jeffrey)
Love reading about all things art? You can have articles from Canvas, curated collections and stories about emerging artists delivered straight to your inbox. Sign up for the Saatchi Art Newsletter.