Guest Curator: Roger Ballen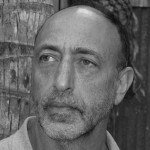 We're thrilled to have accomplished photographer
 Roger Ballen
guest curating an exclusive 
collection of art
as part of our ongoing Guest Curator series. Read on to discover where he finds inspiration, the first piece of art he bought, the artist he'd most like to meet, and his favorite museum and gallery.
Roger Ballen is a photographer based in Johannesburg who has been shooting black and white film for almost fifty years. For him it's "essentially an abstract way to interpret and transform what one might refer to as reality."
He is the winner of many awards, including Photographer of the Year at Rencontres d'Arles. He has had numerous solo exhibitions, most recently at the Smithsonian in Washington DC. He has forthcoming shows in Chile, Brazil, Russia, Sweden, South Africa, Italy, UK, France, and Argentina. Here he answers our questions about his own art and inspiration, and offers his own advise to emerging artists.
 When did you start making work as a photographer?
I started making photographs that had an aspect of art in them in 1968.
What was the first piece of art you bought?
I find the word art very difficult to define. I bought some American Indian good luck charms when I was seven.
Why are you so drawn to black and white photography? Have you ever worked in color?
Black and white is a minimalistic, abstract media that does not claim to replicate so-called reality. One cannot separate the aesthetics of this media from the content of my work. I have never worked in color and am unlikely to do so. I am the last generation that has grown up in an environment where black and white dominated photography. I am passionate about this media, and do not feel the same for color.
How would you describe your taste in art? What are you most drawn to?
I am most drawn to art that is psychological in nature. In particular I like all forms of Art Brut. I do not have a favorite artist, as some of the most impactful art that I have seen would not be labelled "art" utilizing traditional definitions.
Can you describe your process of working for us?
For the last five years I have worked in the same place– a location in Johannesburg, South Africa where birds and other animals live with the people.  I normally work five afternoons a week and do not think about the photographs I might take prior to arriving at the site.
What do you collect?
I collect interesting objects I find on the street, in flea markets, and in unsuspecting places.
If you could only have one piece of art in your life, which would it be and why?
A beautiful tree growing out of a granite boulder… Nature is always superior to anything man can produce.
Which artists would you most like to meet?
I like meeting people who are making art in a naïve and non-commercial way; whether it is tribes people in New Guinea or Africa, prisoners, or those in mental institutions.
What books are on your bedside table?
I used to read a lot. Over the past years, only unread New Yorker magazines and Herald Tribune newspapers tend to be beside my bed.
What was the last great exhibition you went to?
I went to a psychiatric hospital in Vienna that is now a museum; it contained very powerful drawings and sculptures documenting a range of illnesses.
Do you have a favorite museum or gallery?
The Louisiana Museum is one of my favourites as a result of its location.
Do you have a favorite place you go to for inspiration?
I would like to visit the place where my dreams originate from.
What would you like to do if you weren't an artist?
I have been a geologist as well as an artist for over thirty years. I am very fortunate for this, as I am passionate about both professions.
If you could give one piece of advice to young artists what would it be?
Have an alternative career that will allow you to financially survive while you develop your art.
What projects are you currently working on? Where can we next see your work?
Thames and Hudson will publish my latest book titled Asylum early in 2014. The Smithsonian National Museum of African Art will open an exhibition of mine on June 18th, 2013 titled Lines, Marks and Drawings, Through the Lens of Roger Ballen. This exhibition traces the development of drawing in my photographs over the past forty years.
Love reading about all things art? You can have articles from Canvas, curated collections and stories about emerging artists delivered straight to your inbox. Sign up for the Saatchi Art Newsletter.