Explore Guest Curator Rachel Roy's Exclusive Collection for Saatchi Online
Raised in Northern California by an Indian father and a Dutch mother, Rachel Roy grew up immersed in the issues of Vogue magazine she collected and dreamed of being a designer. After attending college in Washington, DC, Rachel moved to New York City and began styling magazine shoots. Her feminine aesthetic with a twist quickly earned her a reputation for knowing how to enhance a woman's body without revealing too much. Inspired by the strong, confident working women she knew, the Rachel Roy New York collection debuted in Spring 2005. The collection embodies effortless glamour and grace with Rachel's design hallmarks of print/pattern mixing, the pairing of opposites and defining details that take women from day to evening.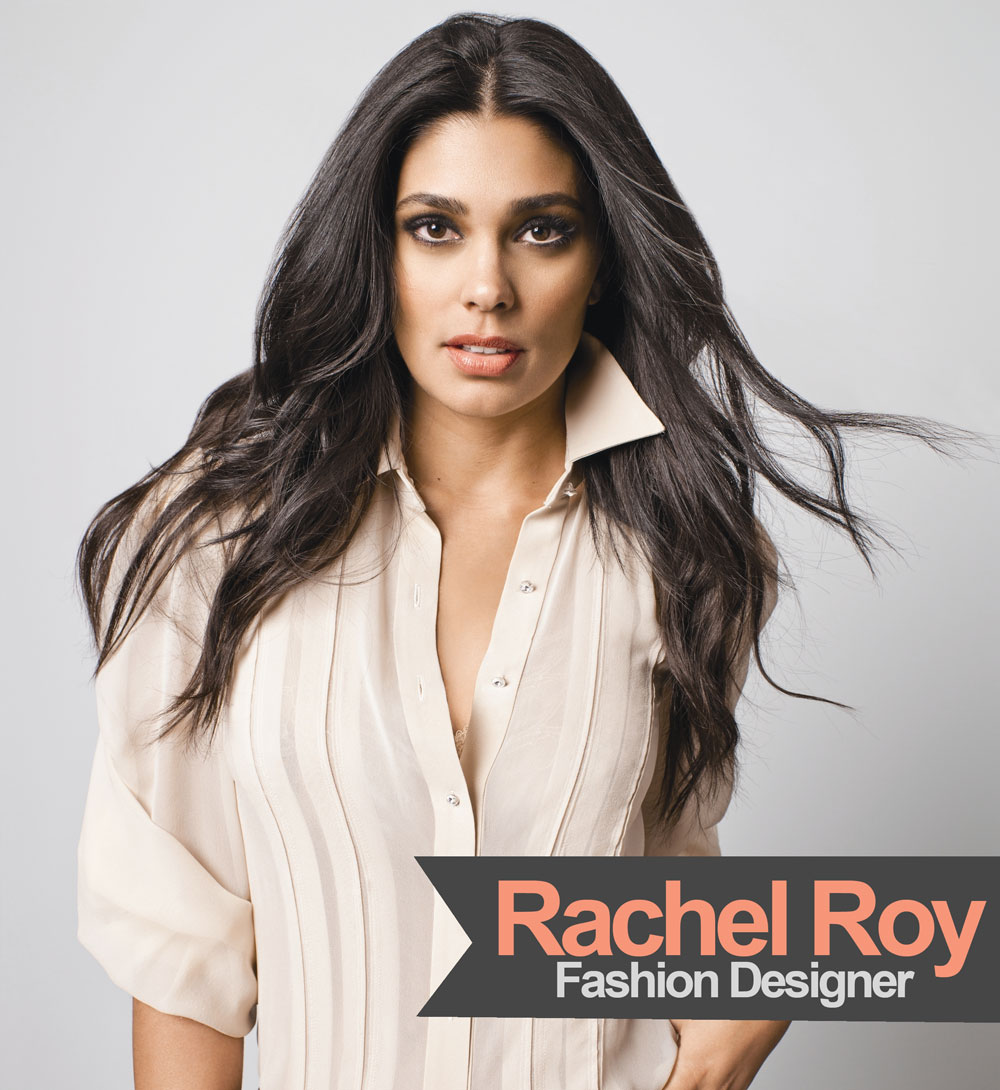 (Image: Rachel Roy)
Rachel is a member of the Council of Fashion Designers of America (CFDA) and continues to be actively engaged in the evolution and integrity of the fashion industry. In 2009, Rachel was recognized by the Accessories Council with an ACE AWARD for best brand launch for RACHEL Rachel Roy. She won Mattel's 10 Women to Watch in 2010 and most recently she has been featured on Vanity Fair's Best Dressed List. Rachel has been recognized for her innovative brand and film work by AdWeekMedia and the LaJolla Fashion Film Festival.
A frequent lifestyle, fashion, and culture contributor to various publications, Rachel is a featured monthly columnist for InStyle Magazine and a regular contributor to the Huffington Post. Rachel has appeared on numerous national TV programs: The Oprah Winfrey Show, Project Runway, The Nate Berkus show, Lifetime's Catwalk 24/7, Sundance's All on the Line, and Extra TV as the red carpet style correspondent for the 2011 Oscars. Rachel and her work has been featured on leading blogs like The Cut, Refinery 29, WhoWhatWear, and The Glamouri to over 200 million web viewers annually.
Describe your personal style?
My personal style leans towards the classic but always with a modern twist to express individuality. If I'm wearing a very feminine dress I balance it with a more masculine tailored jacket or with a more edgy piece of jewelry.
What role does art play in your life?
Art has always played a role of inspiration in my life. To me it's the path to dreaming and aspiring to be more than where I came from, be more than what I know now at this precise moment and to always be pushing the boundaries of expectations.
What you collect?
I collect what I can afford which leaves me always dreaming for more and appreciating the work I am able to collect, yearning for more of what I love, of what makes me happy. I collect pieces that evoke something from me and that contribute to enriching my life from pieces of furniture that are art, photography that moves me, statues that remind me of love, and paintings or drawings that relax or inspire me.
Last museum or gallery you visited?
I was at the MET for the Prada/Schaparelli exhibit and I frequent the MOMA where my brother is the chief film curator.
If you could only have on piece of art in your life, what would it be?
A birthday card from my daughters that I received recently. My 12 yr old shared that she was sorry for stressing me out and that I was a good mom and that she loved me very much and my 3 yr old (at the time) drew pictures of us a the beach together.
Which artist would you most like to meet?
So many genius mad men in the 17th century.
How does art inspire you, your life, your job?
For me art motivates, pushes, allows me to dream, relaxes, promises, soothes, reassures, and provides a means beyond reality in which I find great comfort.
What was the first piece of art you purchased?
Since I had a job at 14 art has been one of the things I've spent the majority of my money on. I started collecting Vogue's when I was very young – the photography was, and still is, a powerful work of art to me.
What does the art in your home say about you?
It is a reflection of all things important and special to me- Indian sculptures, Indian paintings, original Vogue photography, images of the ocean, paintings of birds, children's artwork and it all comes together to create an environment in which is distinctly mine and in which I love to raise my children in, surrounded by all these treasures that tell my story.
Love reading about all things art? You can have articles from Canvas, curated collections and stories about emerging artists delivered straight to your inbox. Sign up for the Saatchi Art Newsletter.
SaveSave
SaveSave
SaveSaveSaveSaveSaveSaveSaveSave
SaveSave