Melanie Charlton of Clos-ette Guest Curates an Exclusive Collection of Art
We're thrilled to have closet organizer extraordinaire Melanie Charlton guest curating an exclusive collection of art as part of our ongoing Guest Curator series. Read on to discover the role art plays in her life, first piece of art she bought, the artist she'd most like to meet, and the last great exhibition she attended.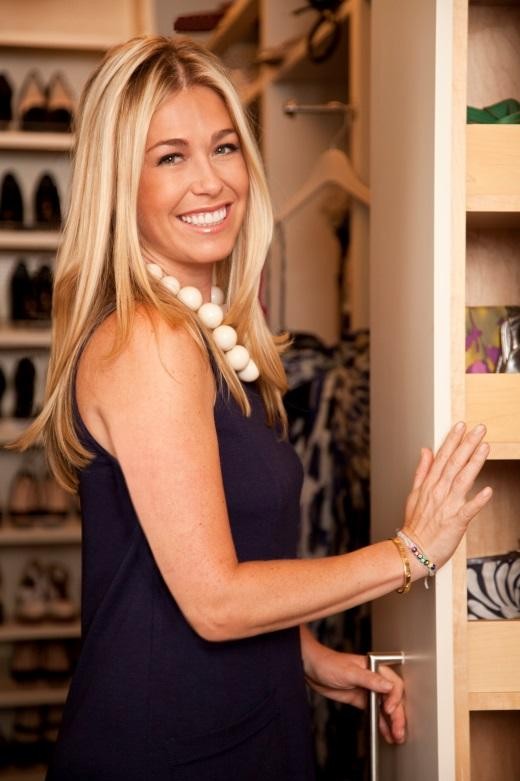 (Image: Melanie Charlton)
Melanie Charlton has always had an eye for fashion – first as a publicist, then as an editor and stylist. Over a decade ago, she combined her love of style with her innate ability to design and merchandise to create, Clos-ette, a high-end custom closet company. Today she is known as "the closet organizer to the stars," and counts Jay Z, Beyonce, Liv Tyler, Sting and Michael Jordan as her clients.  Her designs have been featured in Instyle, Vogue, New York Magazine and People. We asked the woman who builds dream closets for clients to house their most cherished wearable art- clothing, accessories and jewelry – to shift her focus to the art on the walls. Here the designer curates a collection of her favorite pieces of art from Saatchi Online.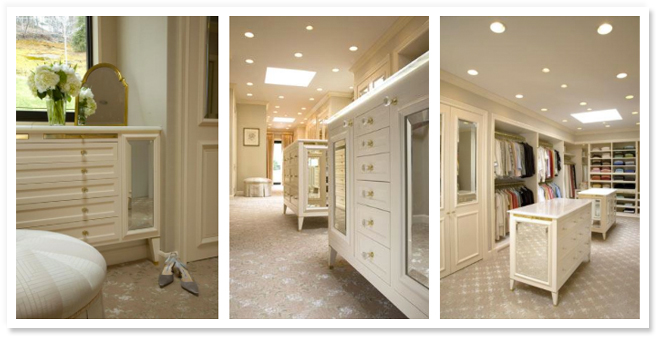 Closet designed by Clos-ette. (Image: Melanie Charlton)
How would you describe your personal style?
A combination of classic and bohemian.
How would you describe your taste in art? What are you most drawn to?
Varied. A thousand different things inspire me a thousand different times a day. It carries over into the art I seek out or the art that seems to seek out me.
What role does art play in your life?
When I'm at my most active and curious, art plays the role of effective and memorable teacher. When I'm at my most relaxed and passive, art plays the role of inspiring and motivating coach.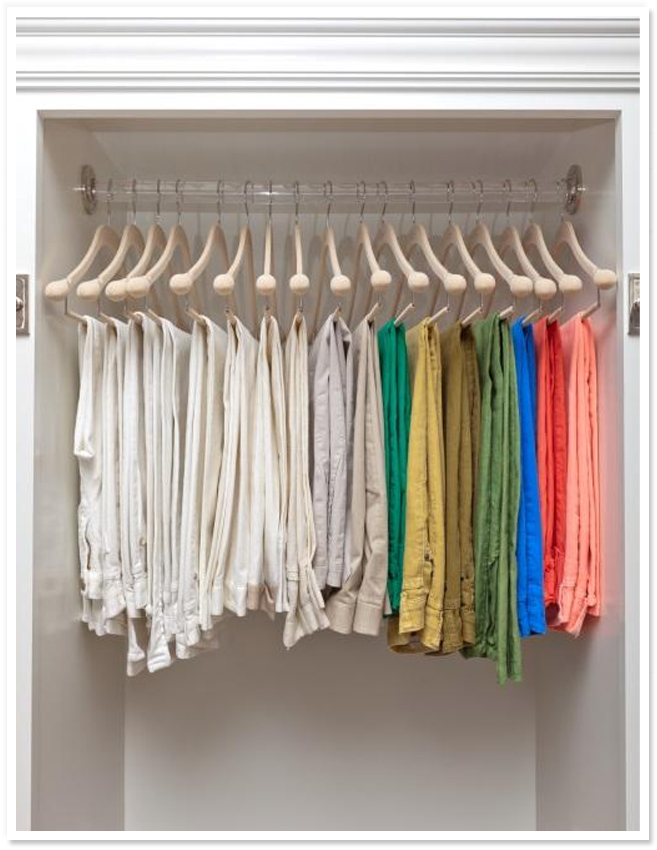 Organizing, the Clos-ette way. (Image: Melanie Charlton)
Which artist would you most like to meet?
Ai Wei Wei or Sophie Calle.
What do you collect?
For fine art, I collect primarily photography. I collect design objects as well.
What was the first piece of art you purchased?
A Douglas Friedman photograph.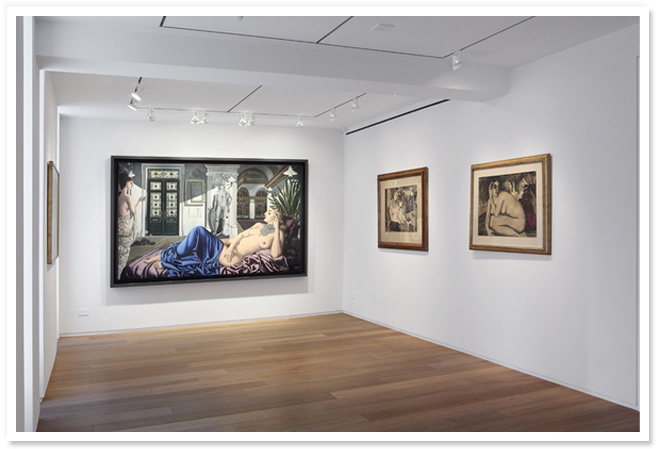 Blain di Donna Gallery in NYC, one of Melanie's favorites and a source of inspiration. (Image: Melanie Charlton)
If you could only have one piece of art in your life, what would it be?
A painting from Claude Monet's "Water Lilies" series. Actually, I'd like two together as a complete work. The lighter and the darker versions in the MoMA New York.
What was the last museum or gallery you visited?
The gallery at Hermés to see Martine Fougeron's "Teen Tribe."
Favorite city to explore/experience art?
Art is everywhere in New York, so it's a tough city to beat, but I love museum hopping in Madrid and gallery walks in Los Angeles. I also love visiting smaller cities, especially out West, to discover local artists not in the international museum/gallery scene.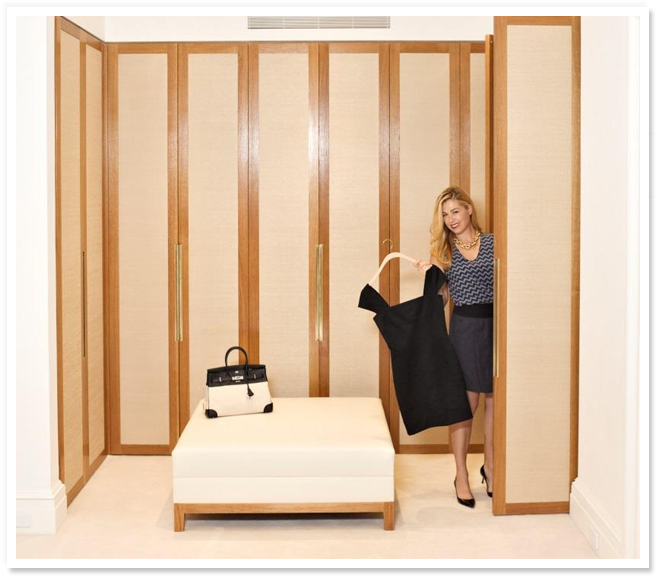 Melanie in closet of her design. (Image: Melanie Charlton)
 Abstract or Figurative? Figurative.
Color or Black + White? Color.
Digital or Analog? Analog.
Bacon or Basquiat? Bacon.
Murakami or Mondrian? Murakami.
Rothko or Ruscha? Ruscha.
The Beatles or The Rolling Stones? This question is massively unfair! It's always going to be both. Always. However, I'd say growing up, before I became a mom, it probably leaned slightly more toward the Stones, but now that I have a son it skews just a hair towards The Beatles.
Love reading about all things art? You can have articles from Canvas, curated collections and stories about emerging artists delivered straight to your inbox. Sign up for the Saatchi Art Newsletter.