Designer to the Stars Maria Brito Guest Curates a Stylin' Collection of Art
We're thrilled to have interior designer Maria Brito guest curating an exclusive collection of art as part of our ongoing Guest Curator series. Read on to discover the role art plays in her life, first piece of art she bought, the artists she'd most like to meet, and the last great exhibition she attended.

Maria Brito. (Image: Scott Jones)
Maria Gabriela Brito is as colorful and dynamic a character as the art that she curates for her clients and collects for herself. The accomplished interior designer takes a unique approach through her company, Lifestyling, by incorporating art into every home design.
Recently the art advisor, who counts Sean Combs and Gwyneth Paltrow as clients, launched her first book, Out There: Design, Art, Travel and Shopping (Pointed Leaf Press) to impart her knowledge on how to start a contemporary art collection at any budget.  Below is her curated collection for Saatchi Art, which reflects her signature bold style and love of color!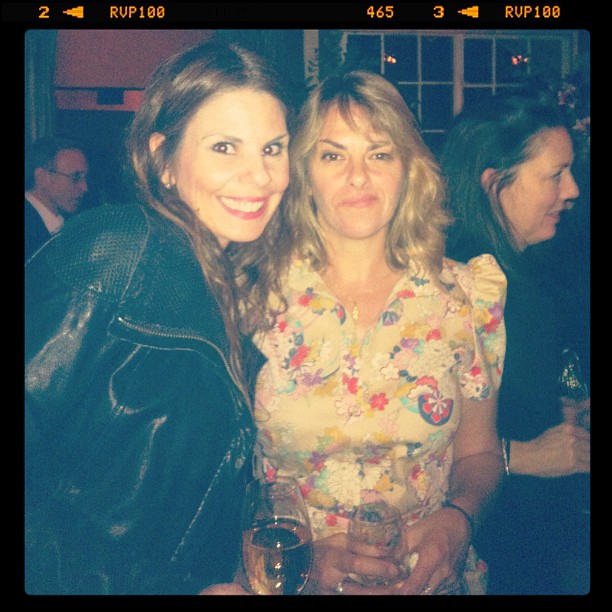 Maria and Tracy Emin at her party in Freemans. (Image: Maria Brito)
How would you describe your personal style?
Fun, edgy, colorful.
How would you describe your taste in art?
Fun, edgy, colorful.
What role does art play in your life?
Art is integral to my life, it's the centerpiece of my company and it permeates in everything I do.

Cover of Maria Brito's book, Out There. (Image: Maria Brito)
 What do you collect?
Os Gemeos, AVAF, Vik Muniz, Andrea Mary Marshall, Mickalene Thomas, Mark Bradford, Kenny Scharf, Tracey Emin and so many more!
If you could only have one piece of art in your life, what would it be?
A major, colorful and humongous Basquiat.

Mickalene Thomas limited edition print in Master Bedroom, designed by Maria. (Image: Ellen Warfield)
Which artist would you most like to meet?
Too late now but it would have been Andy Warhol.
What was the first piece of art you purchased?
A small Keith Haring print.

Maria and Kenny Scharf on the day of her book launch at Paul Kasmin Gallery. (Image: Billy Farrell)
What was the last museum or gallery you visited?
Lehmann Maupin to see Tracey Emin's latest show "I followed you to the sun."
Favorite city to explore or experience art?
New York City hands down.

Krista Joo-Hyun D'Angelo unique Neon Sculpture and tray with costume jewelry, designed by Maria. (Image: Ellen Warfield)
Abstract or Figurative?
Abstract.
Color or Black + White?
Color all the way.
Digital or Analog?
Both.
Bacon or Basquiat?
Basquiat.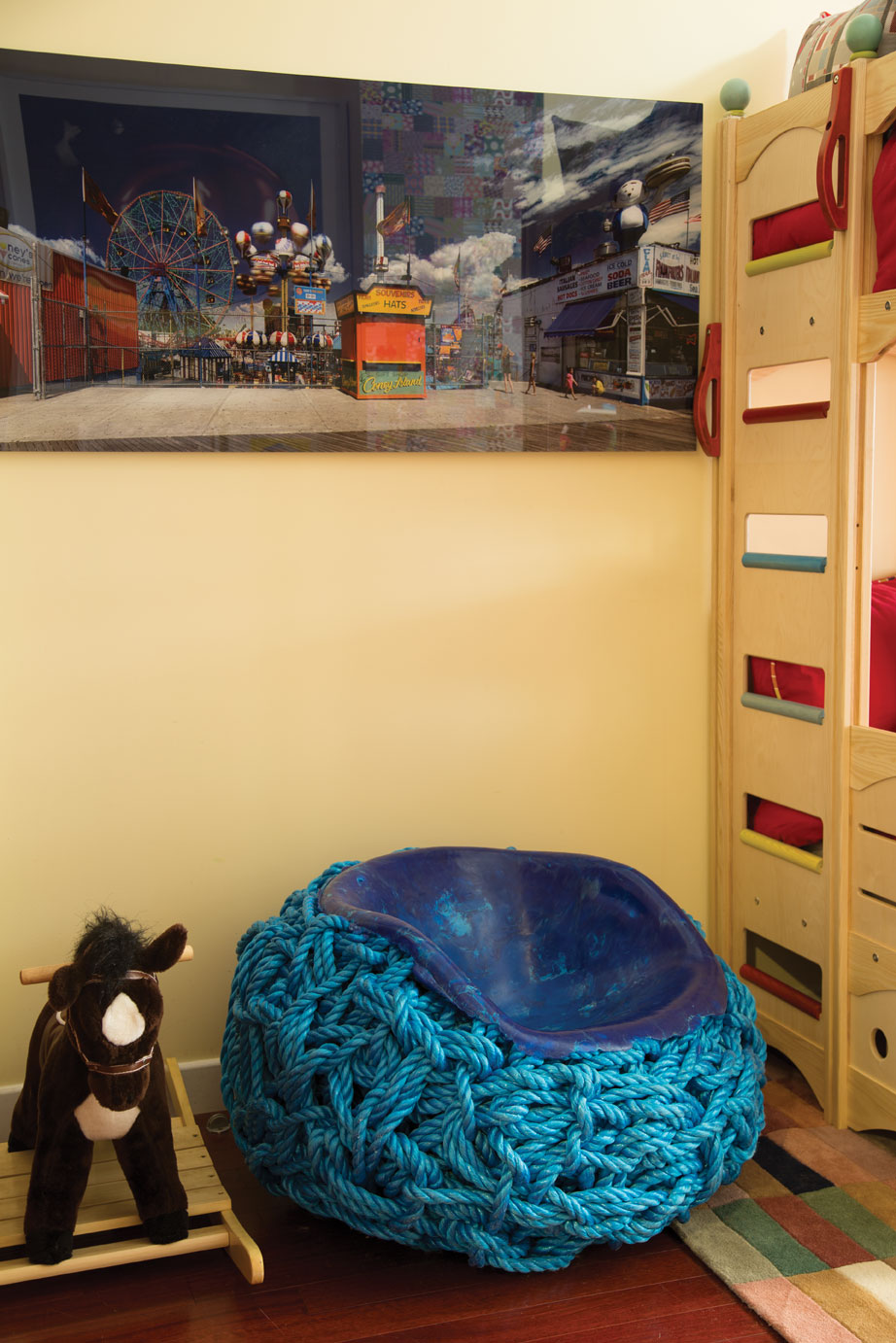 Luigi Visconti limited edition photography in kids' room, designed by Maria. (Image: Ellen Warfield)
Murakami or Mondrian?
Mondrian.
Rothko or Ruscha?
Ruscha.
The Beatles or The Rolling Stones?
The Beatles!
Love reading about all things art? You can have articles from Canvas, curated collections and stories about emerging artists delivered straight to your inbox. Sign up for the Saatchi Art Newsletter.