Linlee Allen Guest Curates a "Delovely" Collection of Art Exclusively for Saatchi Online
We're thrilled to have international fashion veteran Linlee Allen guest curating an exclusive collection of art as part of our ongoing Guest Curator series. Read on to discover the role art plays in her life, the first piece of art she bought, the artist she'd most like to meet, and the last great exhibition she attended.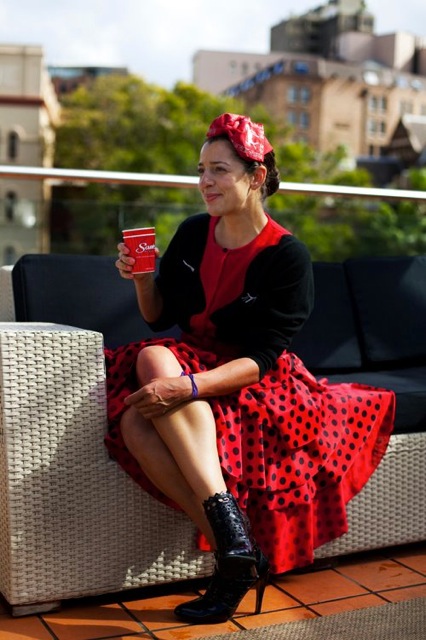 Linlee Allen (Image: Photo by The Satorialist)
Adelaide native Linlee Allen is a veritable nexus of what's cool and happening across 3 continents, and it's safe to say that if you hear about some new hotspot or It designer, she's already on the scene with the inside scoop.
After moving from Australia to Paris where for several years she did international PR for Colette, Linlee packed her bags for Los Angeles and began writing for The New York Times, Style.com, Harper's Bazaar, Vogue, W magazine, Purple Diary, i-D and more.
Continually inspired by the "fleeting visions, comical characters, and cultural influences" she encountered in her daily life, Linlee began her photoblog Delinlee Delovely to capture it all, especially the differences in street style she discovered between Paris and L.A.
When she's not rapping with Pedro Winter (a.k.a. Busy P of Paris' Ed Banger Records), Linlee's consulting for brands, trend-forecasting, and continuing to deliver the goods on the brightest new talents on the rise.
Linlee made time in her busy schedule to handpick an exclusive collection of art by artists on Saatchi Online. Check it out below along with a few snapshots from a typical day in the "delovely" life of Linlee Allen.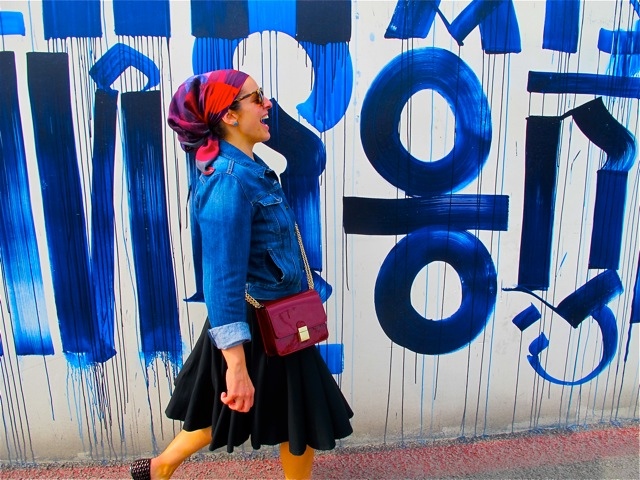 Linlee Allen walking alongside a colorful mural ((Image: Linlee Allen)
How would you describe your taste in art? What are you drawn to?
I like something with a twist that usually presents itself via collage, graphic design, photography, sculpture or street art…
How would you describe your personal style?
Spirited…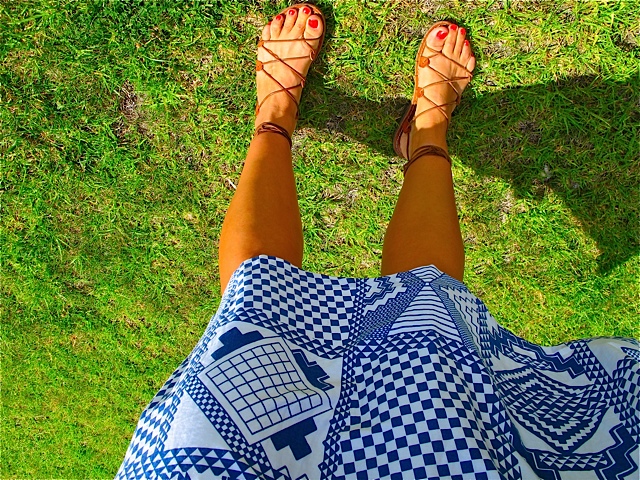 Ready for a bike-ride (Image: Linlee Allen)
What role does art play in your life?
A necessary role.
What do you collect?
Memories and vintage postcards from foreign cities.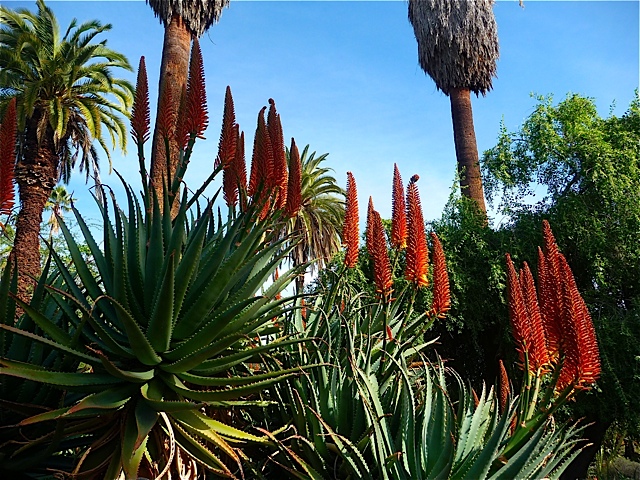 One of Linlee's snapshots of the local terrain (Image: Linlee Allen)
If you could only have one piece of art in your life, what would it be?
"Pink Angels" by Willem de Kooning simply because the colour palette speaks to me and combined with the lines and even the name in fact, its a momentary cohesion that makes me happy.
Which artist would you most like to meet?
When I was living in the U.S. I met (and photographed) a lot of successful artists whilst reporting on Gagosian Gallery openings and covering Art Basel, plus I was fortunate to cross paths with a bunch of great talent via my days at Colette in Paris.
I like the look of the collages I sourced online and so I'd like to meet those artists. I've purchased a few collages recently from an American artist named Beth Hoeckel, and I think she would be fabulous to meet — there's a certain retro freshness to the scenarios she creates so I'm curious to know if that is in her personality, too.
What was the last great exhibition you attended?
The Stanley Kubrick show at LACMA.
Do you have a favorite museum or gallery?
Neue Gallery in New York, because I'm a sucker for German Abstract Expressionism.
What was the first piece of art you purchased?
A Chris Johanson painting for $500 after spending several hours talking to him in 1995.
If you could paint, draw, sculpt, photograph, etc., which skill would you most like to possess?
I think everyone possesses the skill to do all of those things, don't they? Its just a matter of tapping into your psyche and refining your skill in order to make it happen and practice the craft. I don't profess to be an expert but I can definitely tick all of those boxes, I can do that.
What books are on your bedside table?
New Yorker issues bookmarked with articles to read + Let's See: Writings on Art from The New Yorker by Peter Schjeldahl..
Love reading about all things art?
 You can have articles from Canvas, curated collections and stories about emerging artists delivered straight to your inbox. 
Sign up for the Saatchi Art Newsletter.
SaveSave
SaveSave
SaveSaveSaveSaveSaveSave
SaveSave
SaveSave
SaveSave