Guest Curator Leura Fine of Laurel & Wolf Selects Her Favorite Works on Saatchi Art
We're thrilled to have interior designer Leura Fine, CEO of Laurel & Wolf, handpick an exclusive collection of art as part of our ongoing Guest Curator series. Discover her selections on Saatchi Art below.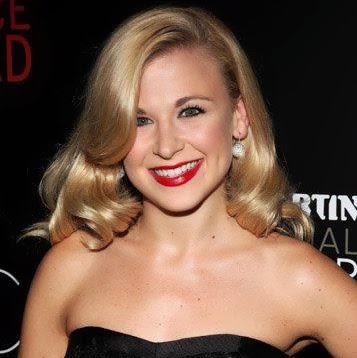 Leura Fine
CEO, Laurel & Wolf
Leura Fine is a professional interior designer turned entrepreneur. After working as the senior designer for one of the world's top interior design firms (Architectural Digest Top 100, International Interior Designer of the Year, and as seen on Bravo TV's "Million Dollar Decorators"), Leura launched her own interior design business, Leura Fine Interiors (also featured on HGTV). Frustrated by the archaic business model of the interior design world, Leura decided it was time to democratize the industry by establishing a better way for clients and designers to get connected and work together.
Laurel & Wolf was born from this idea and makes interior design easy and affordable to all. Through a marketplace platform, Laurel and Wolf offers customers multiple designs for their space from professional interior designers for a flat fee. Leura believes in the power of great design and how it can transform the way you work, live, and love.
As Guest Curator for Saatchi Art, Leura drew inspiration from classic Hollywood glamour, Tiki parties and English hunting estates.
What was the first piece of art you bought?
The first piece of art I ever bought was a small oil portrait of a girl that I found while traveling in Venice, Italy. It seemed very ordinary but powerful all at the same time. I was immediately drawn to it and knew that I had to have it!
How would you describe your taste in art? What are you most drawn to?
I love black and white photography, portraits, and pop art. I absolutely adore realistic oil paintings that have an eerie and emotional quality to them. My friend Brian LeBoeuf's work is an excellent example of this. Also, anything where the subject is of bygone days of glamour and glory.

What role does art play in your life?
It is incredibly important! I have always surrounded myself with works that inspire and excite me. My grandmother was an artist so I am blessed to have many pieces of her work ( oils and sculpture) that remind me of her insatiable passion for art and life everyday.
What do you collect?
Photography mostly.
How would you describe your personal style?
Classic with a twist of vintage glamour. Black and white is my favorite color combination and I live for things that are timeless yet slightly new. Leopard, though, is my signature color. 🙂
If you could only have one piece of art in your life, which would it be and why?
An abstract marble sculpture that my grandmother created. It has the hint of a female figure but the way the smooth stone was carved hides any definitive form.
Which artists would you most like to meet?
Banksy, perhaps! I adore how he is always pushing boundaries on what we consider art and the role it plays in our day to day lives. However, I would have LOVED to have met Man Ray.
Which books are on your bedside table?
Zero to One by Peter Thiel, Z: A Novel of Zelda Fitzgerald, and Oscar Wilde's Complete Works.
What music are you currently listening to?
Mark Ronson, Adele, Luke Bryan.
What was the last great exhibition you went to?
A Laurent Craste Exhibit at the Musee des Beaux Arts de Montreal. I absolutely am obsessed with his work. I would have never imagined that someone could make pottery so powerful.
Do you have a favorite museum or gallery?
The Tate Modern in London is one of my favorites. I've never left the Tate not feeling exhilerated. They curate some of the best exhibits in the world and also have an awe inspiring permanent collection.
If you could give one piece of advice to young artists, what would it be?
Ignore what is popular and be true to the art that you want to create. It might take longer for your work to catch on but you will build a much stronger and more loyal following if it is authentic to you.
What would you like to do if you weren't pursuing your current line of work?
I absolutely love to cook and love to eat even more so perhaps I would go to culinary school and become a chef! I've had the pleasure of having a great friend who is a world class chef and hopefully he would take me on as an intern in one of his restaurants. Also, I grew up as a dancer and I miss the energy of live performance! Perhaps I would go back into theater.
What projects are you currently working on? Where can we next see your work?
Laurel & Wolf is democratizing interior design by offering people affordable professional interior design services virtually. We design everything from nurseries to 8,000 sq foot homes and have over 600 interior designers on our platform! You can see our work on our blog at blog.laurelandwolf.com.
Love reading about all things art? You can have articles from Canvas, curated collections and stories about emerging artists delivered straight to your inbox. Sign up for the Saatchi Art Newsletter.