Jean-Benoît Dunckel Lends a "French Touch" to His Exclusive Collection for Saatchi Art
We're excited to have Jean-Benoît Dunckel, half of French electronica duo AIR, guest curating an exclusive collection of art as part of our ongoing Guest Curator series. Read on to learn about Jean-Benoît's side project with Lou Hayter, the last great art exhibit he attended, and the role art plays in his life.

Jean-Benoît Dunckel. (Image: Valérie Sonnier)
A keyboardist, percussionist, and singer, Jean-Benoît Dunckel worked as a physics and mathematics teacher in Versailles, France before forming the band AIR with Nicolas Godin in the late '90s.
AIR released nine records from 1997 to 2012, garnering international acclaim for their groundbreaking electronica and becoming one of the pre-eminent forces in the "French Touch" style. The band has been tapped for several prestigious projects, including the score for Sofia Coppola's film The Virgin Suicides, as well as a soundtrack for the restored version of Georges Méliès' silent film Le voyage dans la lune, which debuted at Cannes in 2011.
No stranger to collaboration having worked with Beck, Charlotte Gainsbourg, Étienne de Crécy, and Alex Gopher among others, Jean-Benoît released a few solo projects under the name Darkel before forming Tomorrow's World, a side project with London-based artist Lou Hayter, formerly of New Young Pony Club. The duo recently released their self-titled album and have already received praise for their videos.

Jean-Benoît and Lou Hayter at the piano. (Image: Valérie Sonnier)
Jean-Benoît Dunckel
Air, Darkel, Tomorrow's World
How would you describe your personal style?
When I was studying at the university of Science in France, people used to call me Peter Pan, because I was never there, appearing and disappearing, and I was dressed as an elf. That's what I try to be – an elf; I like to feel and communicate with mother nature.
How would you describe your taste in art?
I search for strong emotions. I'm fascinated by the light in paintings and also by geometry.
What role does art play in your life?
Art gives me hope in human capacity as art is the rendering of human will into nature. Seeing art gives me guts. It gives me the sense that it's possible to approach the creation of beauty by modeling the nature of things around us in particular to capture acoustic waves and record them.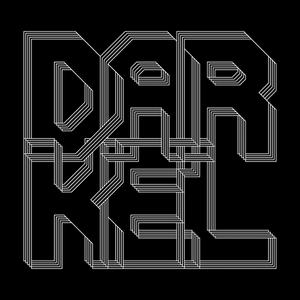 "Darkel" Album Cover (Image: Valérie Sonnier)
What do you collect?
Music and art that artists give me. I like Japanese art a lot.
If you could only have one piece of art in your life, which would it be?
"Le grand concert" by Nicolas De Stael because it shows so well the music in a painting. Also, it's huge. SO big.
Which artist would you most like to meet?
Maurizio Catellan. I think his work is amazing, disturbing… Also it's an art that can exist only now, in these years, because of the components that he uses.

Tomorrow's World (Image: James Kelly)
What was the first piece of art you purchased?
Some of Vasarely 's litographs. I was thinking that I could never be tired looking at them, being hypnotized by them.
What was the last museum or gallery you visited?
I went to see the Edward Hopper expo at Le Grand Palais in Paris. I was really impressed by the colors, the beautiful melancholy, the sun beams, the poetic images of America.

Tomorrow's World (Image: James Kelly)
EXTRA: Listen to Tomorrow's World's full album before it's released
Abstract or Figurative? Abstract, because dreams seem to be more familiar than real life.
Color or Black + White? Color. They're richer. Also, a world in Black and White would be so sad.
Bacon or Basquiat? Basquiat. Electric modern unique style. Poetic and disorganized.
Murakami or Mondrian? Mondrian. I don't know Murakami's work well.
Rothko or Ruscha? Ruscha for the Standard station.
Beatles or Rolling Stones? Beatles, because of  "Fool on the Hill."
Digital or analog? Analog. It' gonna be more expensive soon. Also, analog synthetizers are definitely more alive than digital ones, which seem to be dead.
Love reading about all things art? You can have articles from Canvas, curated collections and stories about emerging artists delivered straight to your inbox. Sign up for the Saatchi Art Newsletter.