Ward Roberts

We're thrilled to have artist Ward Roberts, an independent conceptual artist who creates exquisitely composed photographs, handpick an exclusive collection of art as part of our ongoing Guest Curator series. Check out his selections on Saatchi Art and learn more about the role art plays in his life.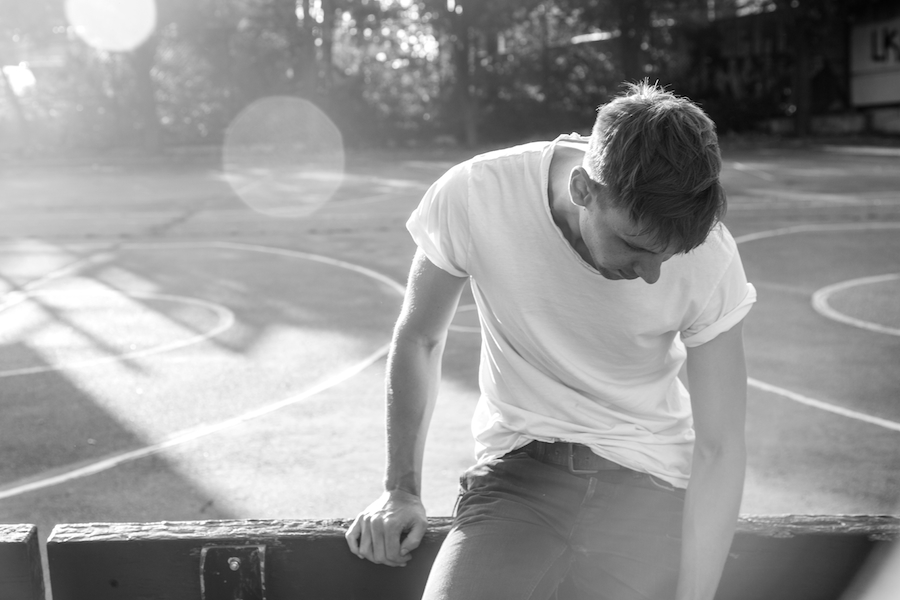 Saatchi Art is thrilled to have Ward Roberts lend his sensitive eye in his Guest Curator collection. His perspective is fresh and engaging, which reflects in his own works where the sophisticated aesthetic is often contradicted by subtle unscripted moments. A soft drenched color pallet is a common theme, as can be seen through his portfolio.
There is an innate energy at the core of Ward Roberts' work, one which is harnessed and marshaled into every detail in the composition. His work is in many ways a rebuttal of the prevailing trend of urban, gritty style contemporary photography. There is a dichotomy at play in his fine art images which simultaneously recall the mastery of medium and calculated patience of remote academic painters, yet his subjects and presentation feel completely new and contemporary.
Read on for Ward Roberts' take on art, style and upcoming projects.
What was the first piece of art you bought?
Bugs Bunny Warner Brothers Animation Cel.
How would you describe your taste in art? What are you most drawn to?
I'm drawn to works that command my attention. I enjoy taking time to appreciate subtleties that are not immediately obvious.
What role does art play in your life?
As one example, I love cinema. I particularly love to project films onto my wall as I work.
What do you collect?
I've been told I see the value of objects irrespective of their context. I'm interested in collecting any object that has a strong sense of form and function. As one example, I found an old wooden ironing board, which I use as a work desk. On the Ironing board I have my computer, a decanter and a notepad. I also collect tea.
How would you describe your personal style?
Post-modern monk.
If you could only have one piece of art in your life, which would it be and why?
The Scream by Edvard Munch.
Which artists would you most like to meet?
Lucio Fontana, Jacques Tati, Dan Flavin.
Which books are on your bedside table?
7 days in the Art World by Sarah Thornton.
What music are you currently listening to?
Nina Simone. And Cambodian Rock (genre).
What was the last great exhibition you went to?
"La Monte Young Marian Zazeela Jung Hee Choi" at DIA West 22 Street Dream House.
Do you have a favorite museum or gallery?
The New Museum, NYC.
If you could give one piece of advice to young artists, what would it be?
Be persistent. Do the work.
What projects are you currently working on? Where can we next see your work?
I'm currently working on a book project for the 'courts, series 02,' and in addition to that I've just finished a beach series that was shot over a two year period and there's also a project in Hong Kong's red light district that is beginning to take shape. I've always got something new coming up.
Courts 02
Limited-edition prints (23" x 23") priced at $100, available: June 6th.
Book, priced at $40, pre-orders available: June 13th.
More information about "Courts 02" at editions03.com.
Don't miss Ward Robert's stunning photography in Fresh Faces, now on view in Santa Monica.
Love reading about all things art? You can have articles from Canvas, curated collections and stories about emerging artists delivered straight to your inbox. Sign up for the Saatchi Art Newsletter.