SWOON, the studio's Samantha Reitmayer Sano and Joslyn Taylor Talk Art, Design, and A Flair for the Cinematic
We're thrilled to introduce you to Samantha Reitmayer Sano and Joslyn Taylor, principals of Dallas-based design firm SWOON, the studio, as part of our ongoing Guest Curator Series. On the heels of completion of their latest design project, The Adolphus Hotel in Dallas, Samantha and Joslyn took a moment to talk about the role art plays in their lives, their personal style, and some of their favorite works on Saatchi Art.
Photo by Katrina Dickson. Courtesy SWOON, the studio.
For The Adolphus Hotel, Swoon took a decidedly cinematic approach in their design overhaul of the iconic hotel and its City Hall bistro and The French Room, a storied fine dining institution: "We were inspired by an imaginary couple with kids living in a grand European home filled with inherited furnishings and art. We tried to imagine how these fictional characters would live and what they would own, whilst at the same time drawing inspiration from the lush visual style of filmmakers like Luca Guadagnino and Wes Anderson."
In addition to developing assorted hospitality projects across America, SWOON, the studio frequently works with clients ranging from Neiman Marcus and Forty Five Ten to The Joule Hotel, Dallas Museum of Art, and the Nasher Sculpture Center.
They are currently working on assorted luxury branding and art direction projects in addition to designing a boutique hotel in historic Charleston and the Virgin Hotel opening early next year in the Dallas Design District.

What was the first piece of art you bought?
Samantha Sano: An Allison V Smith photograph.
Joslyn Taylor: An Alma Allen bronze bowl.
How would you describe your taste in art? What are you most drawn to?
We both love tactile, dimensional, and gestural art but are also drawn to graphic and expressive pieces. We tend to lean towards neutrals. They tend to be grounding for us given all the visual stimulation and chaos (usually good) that typically surrounds us.
What role does art play in your life?
Art is fundamental to who we are. It's essential of our lives and work. We surround ourselves with it in our homes, in the studio, and it plays a role (either directly or indirectly in all of our projects). It's truly a part of our everyday happiness. Jos studied art history in college and Sam's background is in graphic design. We're both passionate (beginning) collectors, we love buying for our projects, and we get great joy from making pieces on our own. 
Art is fundamental to who we are.
What do you collect?
A little bit of everything, works on paper, photography, small sculpture, but our biggest weakness is pottery – (Jonathan Cross is a favorite). Between the two of us, we have a lot… it's a bit of a problem.
How would you describe your personal style?
While we are always evolving, at our core we embrace an organic glam sensibility. We love natural materials and gravitate toward things with a sense of handcraftedness and a bit of a hippie vibe, but we also love a good hit of brass and mohair and some lasting elegance. Ultimately we hope our style always feels authentic and soulful. That's the most important thing to us. 
Ultimately we hope our style always feels authentic and soulful. That's the most important thing to us.
If you could only have one piece of art in your life, which would it be and why?
SS: Impossible question!
JT: A Brancusi sculpture.
Which artists would you most like to meet?
Adam Silverman, John Baldisseri, Sally Mann.
Which books are on your bedside table?
Listening to Stone: The Art and Life of Isamu Noguchi and a towering stack of magazines. Our favorites are The Gentlewoman, the Sunday New York Times (Jos went old school and subscribed to the actual paper recently), Vanity Fair, The Paris Review, and The World of Interiors.
What music are you currently listening to?
Thelonious Monk, Mac DeMarco, Unknown Mortal Orchestra, Summer Salt, The Talking Heads, Homeshake, and 90s Hip Hop.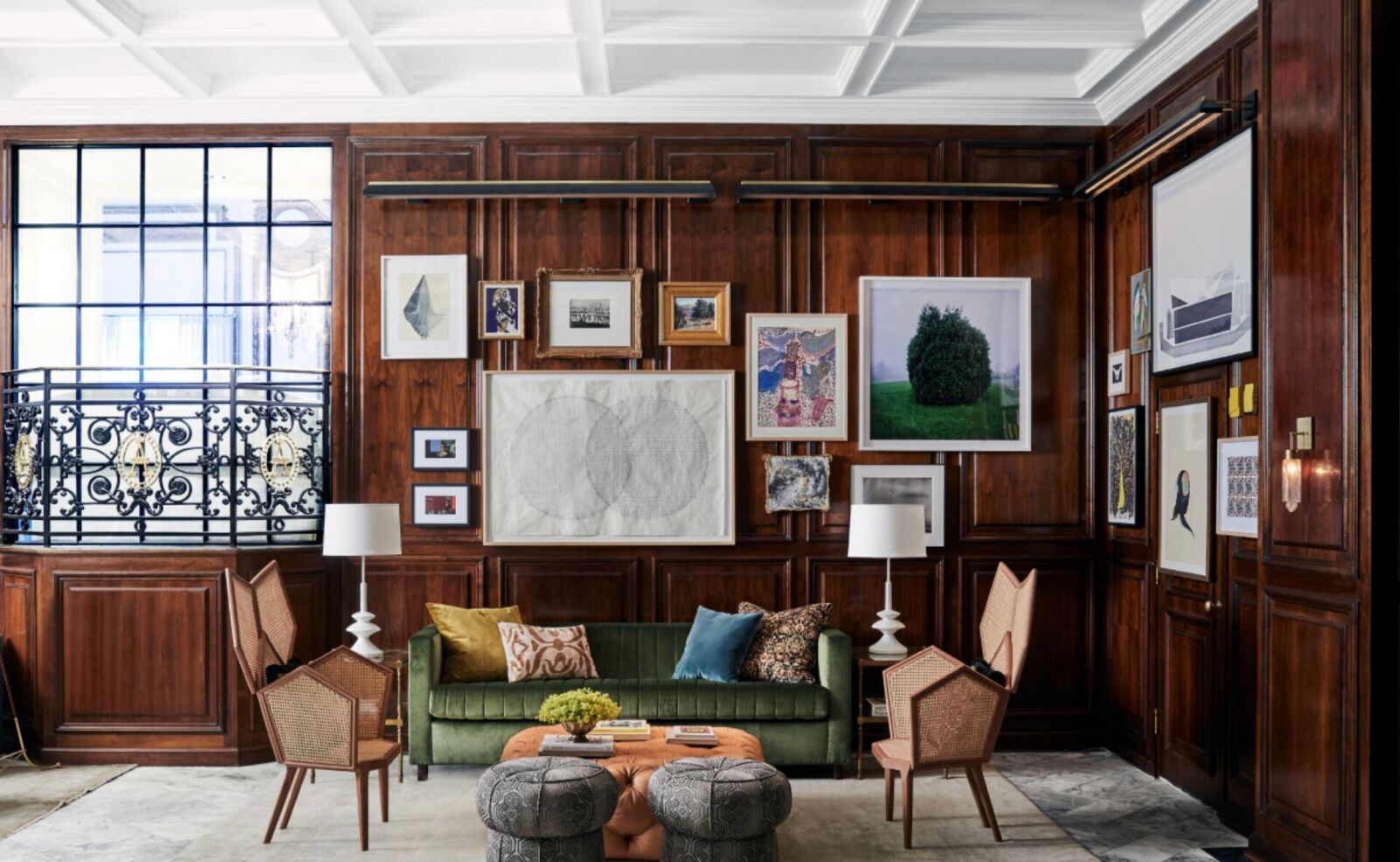 What was the last great exhibition you went to?
We recently went to Pascale Marthine Tayou's "Beautiful" at The Bass when we were in Miami for a client meeting and were blown away. It was so unique and gorgeous.
Do you have a favorite museum or gallery?
The Nasher Sculpture Center never disappoints.
If you could give one piece of advice to young artists, what would it be?
Don't try to be everything to everyone, decide what you love, pursue it and your passion will create the path for success.
What would you like to do if you weren't pursuing your current line of work?
SS: Create travel experiences or something with children. I love little ones.
JT: Own a plant nursery. I've got a bit of plant obsession. greenery is totally taking over my house—It's almost as bad as the pottery…
What projects are you currently working on?
Our studio is really diverse, so there's always a big variety, but we're currently in the midst of designing the interiors for two hotels, one in Dallas and one in Charleston, S.C. and doing several big branding projects.

Where can we next see your work?
Visit the Adolphus Hotel to see the studio's first full end to end experience, we designed the interiors and did the branding for the lobbies, the retail outlets, and several restaurants and bars in the hotel.