Bari Ziperstein on Design, Style and Sculpture
We're thrilled to introduce you to Bari Ziperstein, a dynamic artist and designer who has done it all— from gallery objects to public sculptures to her own housewares design line, BZIPPY & CO. Take a look at the works she chose for her Guest Curator collection.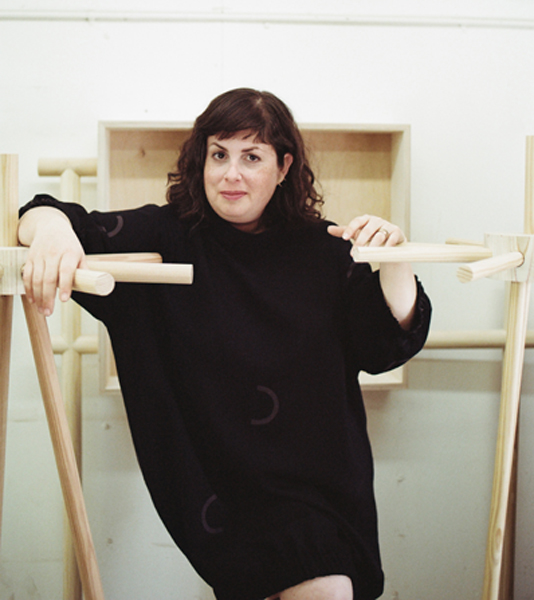 Utilizing a collage aesthetic, her artistic practice draws attention to the way various built environments, ranging from architectural to consumer-oriented constructions, relate to desire and aspiration. Ziperstein creates site-specific sculptures that challenge viewers to discern the familiar from the strange, and to question psychological, economical and emotional attachments that consumers and history places on spaces and objects.
Saatchi Art is excited to have Bari lend her creative eye to our global selection of emerging art. Peruse Bari's Guest Curator collection and you'll find a variety of sculptures and works that play with their position in space.
Read on for Bari Ziperstein's take on art, style and her upcoming projects.
What was the first piece of art you bought?
In grad school at Cal Arts, I bought a lot of my classmates' works – it's such a formative time that I wanted to hold onto that intense study. I bought a self portrait painting by Tomory Dodge of him as Kermit the Frog and an abstract painting by Brett Cody Rogers, both hang in my home today.
How would you describe your taste in art? What are you most drawn to?
I'm most drawn to an inventive use of materials in unexpected ways – scale is also such a pleasure when an artist can tackle it well. It's so easy to fall for works that celebrate both their intellectual rigor and materials.
What role does art play in your life?
It's an everyday choice – from how I spend my days in the studio, to what I'm thinking about, to the museum shows I bring my son to, to the furniture we have in our home. It's formative and essential.
What do you collect?
I adore collecting my collegues pottery and small ceramic sculptures. I have a treasured ceramic piece by the late Joe Solodate, whose clay I use daily for my works.
How would you describe your personal style?
Baggy, maybe—my style is about being comfortable in the studio during the week and being comfy on the weekends with a very active toddler. I only wear LA Eye works glasses, love a good Perfect 69 sack dress, a good pair of Birkenstocks, messy wild curly hair, and my Dream Collective opal studs—that's my standard ware.
If you could only have one piece of art in your life, which would it be and why?
This is tough, but it goes back to my father's ceramic collection–I couldn't live without one of his cookie jars living in my kitchen. It's a sweet reminder of my childhood in Chicago and his feverish drive to collect.
Which artists would you most like to meet?
I would have loved to meet Keith Haring, there is such a directness to his works. His cross over between public art, street art, fine art, and the commercial world is something that I admire.
Which books are on your bedside table?
It's not that exciting, it's mainly all books on babies and toddlers—at night seems to be the only time to catch up on things. But I read a lot of news on my phone before I got to bed, which usually creeps into my dreams at night.
What music are you currently listening to?
We listen to a lot of NPR and podcasts in the studio—not much music these days. Shows like Strangers, Radio Lab, Longest Shortest Time, Death Sex Money, This American Life, Snap Judgement, Reveal—I love a good story that takes me out of the often mundane tasks of production work.
What was the last great exhibition you went to?
The Noah Purifoy exhibition at LACMA was such a treat after visiting his works in situ out in Joshua Tree. The Joshua Tree site is very special to my family, as we can be on site where he last worked and explore the architecture ruins of his installations. The LACMA show displayed the entire breath of his practice and the political importance of his work at that time. I must have gone 10 times to see the show while it was up.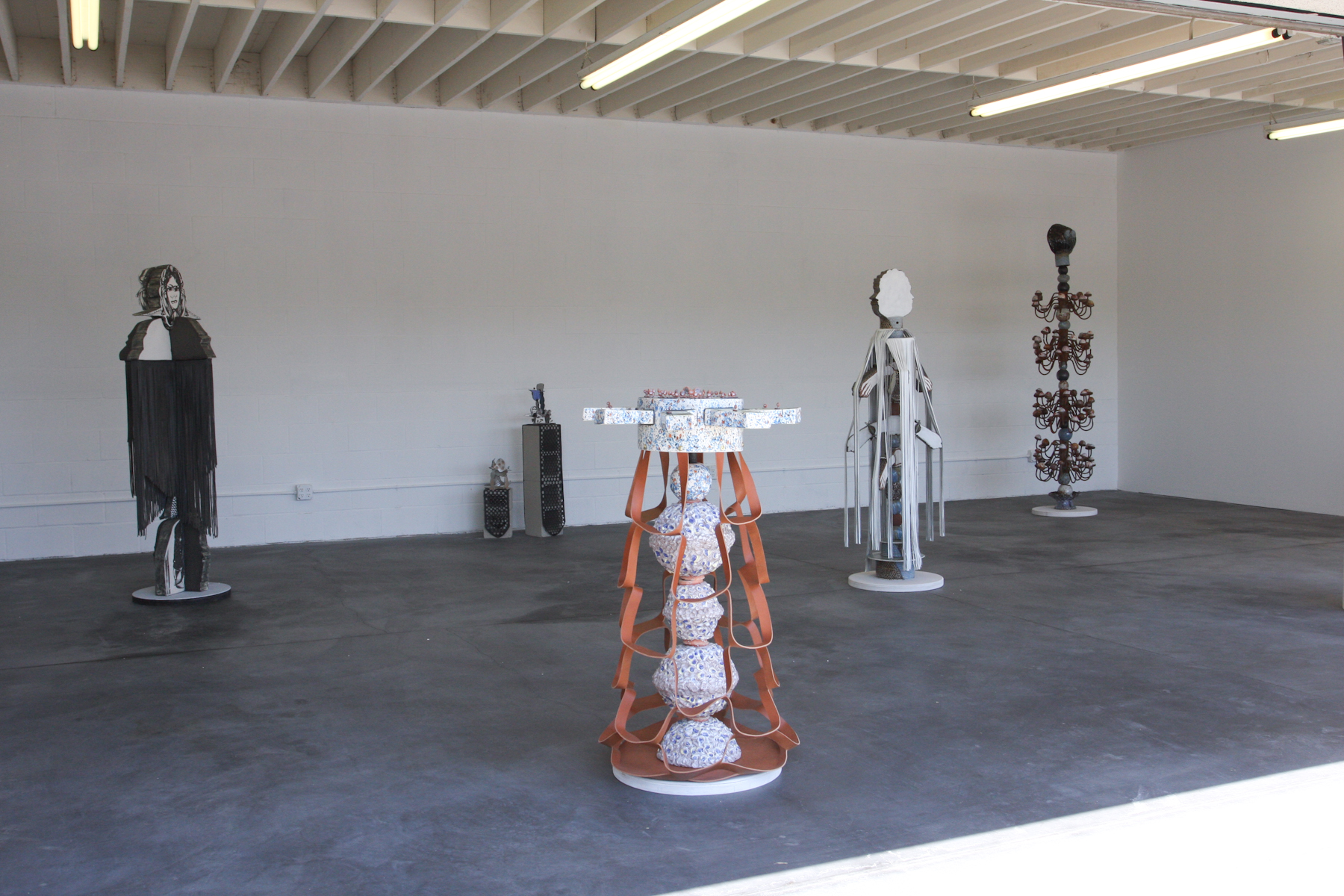 Do you have a favorite museum or gallery?
The Victorian and Albert Museum in London is incredible—their historic ceramic collection was a pilgrimage.
If you could give one piece of advice to young artists, what would it be?
Consider the long journey and let your practice surprise yourself with every step.
What would you like to do if you weren't pursuing your current line of work?
It would be fun to go back to school for Library Science or Archiving—I do love having everything in order and finding systems to organize larger systems.
What projects are you currently working on? Where can we next see your work?
I'm working on a new body of sculptures based on my research at the Wende Cold War Museum in Culver City—I'm remaking historical sculptures with a contemporary lens, combining materials of wood, ceramic, and rope with large-scale slab built sculpture. Some new wall-based ceramic works from this series can be seen this summer in a group show at Paul Kopekian Gallery in Culver City, curated by Kate Bode.
Love reading about all things art? You can have articles from Canvas, curated collections and stories about emerging artists delivered straight to your inbox. Sign up for the Saatchi Art Newsletter.