Guest Curator Kelly Rutherford Melds Uptown Sophistication with Downtown Cool in Her Exclusive Art Collection
We're so excited to have actress Kelly Rutherford guest curating an exclusive collection of art as part of our ongoing Guest Curator series. Read on to discover the role art plays in Kelly's life, the first piece of art she ever bought, and her hand-picked art selections… every bit as chic as we'd expect from our favorite Gossip Girl!

Kelly Rutherford. (Image: Carlos Ruiz)
The beautiful clothes, glamorous parties and, of course, all of that art in her Upper East Side apartment – who didn't swoon at the luxe lifestyle of Lily van der Woodsen on the beloved television show, Gossip Girl? For actress Kelly Rutherford, it turns out that art and design are just as inspiring in her own life. Through her online magazine KellyRutherford.com, she shares her favorite fashion, beauty and décor finds as well as creative projects for children. Currently, the busy mother of two is chairing a benefit for Free Arts NYC, an organization that provides arts mentoring programs for at-risk youth, and promoting their annual art auction on April 23, 2013 which features work by Alex Katz, Hunt Slonem, Ed Ruscha and, one of Lily's favorites, Richard Phillips. Learn more about Kelly Rutherford below as she gives us an insider look at her style, her life and the art that she loves.

(Image: Carlos Ruiz)
How would you describe your personal style?
Classic.
How would you describe your taste in art?
I like happy art.
What role does art play in your life?
I have kids, it's an everyday thing for me.
What do you collect?
Photography, Beatrice Wood.
 If you could only have one piece of art in your life, which would it be?
My kids' art.
Which artist would you most like to meet?
Elliott Puckette.
What was the first piece of art you purchased?
A Beatrice Wood drawing.
What was the last museum or gallery you visited?
The Museum of Natural History in NYC.
Favorite cities to explore/experience art?
Paris, Florence, NYC.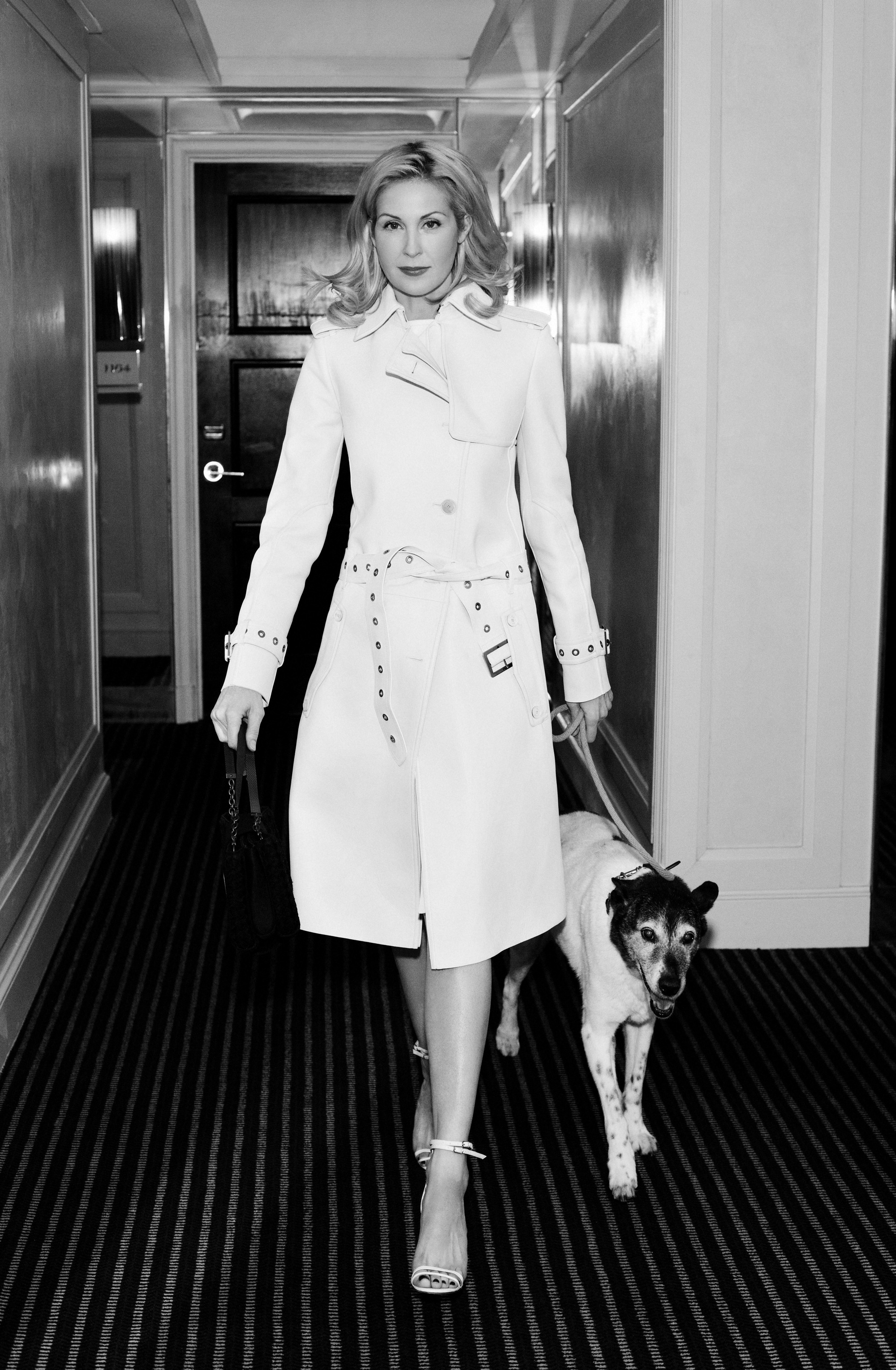 (Image: Carlos Ruiz)
Abstract or Figurative? Abstract.
Color or Black + White? Color.
Digital or analog? Digital.
Bacon or Basquiat? Basquiat.
Murakami or Mondrian? Mondrian.
Rothko or Ruscha? Ruscha.
Beatles or Rolling Stones? Ugh! Can't decide. Both!
Love reading about all things art? You can have articles from Canvas, curated collections and stories about emerging artists delivered straight to your inbox. Sign up for the Saatchi Art Newsletter.
SaveSave
SaveSave
SaveSave
SaveSaveSaveSaveSaveSave
SaveSave
SaveSave
SaveSave