Guest Curator Abdel Bounane Explores the Digital Side of Art in his Exclusive Collection for Saatchi Online
We're thrilled to have French digital impresario Abdel Bounane guest curating an exclusive collection of art as part of our ongoing Guest Curator series. Read on to discover the role art plays in his life, the first piece of art he bought, the artist he'd most like to meet, and the last great exhibition he attended.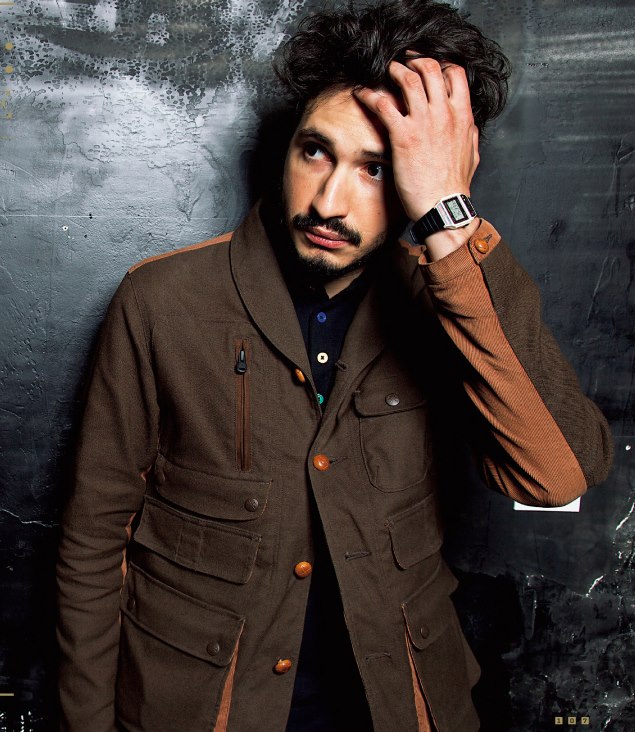 Abdel Bounane. (Image: Cedric Diradourian)
Dashing man-about-town and Paris' go-to on all things digital, Abdel Bounane is the founder and creative director of AMUSEMENT, the first lifestyle magazine focused on digital culture, as well as the Gaîté Lyrique's affiliated concept store, also called AMUSEMENT. Sensing a void in the avenues available to share digital creation, Abdel recently established BRIGHT, a new platform for collaboration and monetization of digital design, including video, interactive and 3D print design, a project he co-founded with Martin-Zack Mekkaoui. He is a columnist for French TV CANAL+ and was previously a columnist for French national public radio's "France Culture" and GQ magazine.
What was the first piece of art you bought?
It actually had nothing to do with my current aesthetic inclinations because I was quite young. I was 14, we were on vacation, and I bought my mother a little painting of a fishing port. Though it was a nice gesture, thankfully, my tastes have evolved since then. As for the first piece of art, I bought for myself…if you include video games as being art (which I do, as MoMA does), then I'd say Tetris for Game Boy (1982).
How would you describe your taste in art? What are you most drawn to?
What I like is when you're first drawn to the piece by an impressive, mind-blowing look, often hiding a subtle (political) message—something you don't distinguish at first, but finally perceive.
What role does art play in your life?
Art and creation is everywhere in my life—in my apartment, my job, my magazine, and in my new platform, BRIGHT, a place where digital artists (video, interactive, 3D print design) can exhibit, co-create, and monetize their artwork. I'm in touch with many artists creating contemporary visual culture, so I'm totally immersed in art and creation.
What do you collect?
The digital age allows me to collect thousands of pictures I encounter on the Internet and tag/share them.
How would you describe your personal style?
Graphic, colorful, aerial, and playfully interactive—if the medium allows it.
Which artist would you most like to meet?
Definitely Warhol because he was one of the first to have to deal with "art at the age of mechanical reproduction" (Walter Benjamin), a stake I've been thinking about for many years.
What books are on your bedside table?
Mainly non-fiction books about creativity in the digital age, art, and cultural studies. Some of my last favorites include Where Good Ideas Come From by Steven Johnson, Free Culture by Lawrence Lessig, Hop on Pop: The Politics and Pleasure of Popular Culture by Henry Jenkins, and Art of the Digital Age by Bruce Wands.
What was the last great exhibition you attended?
A truly incredible exhibition on intelligent design and new fabrics at La Fondation EDF in Paris.
Do you have a favorite museum or gallery?
You may say I'm biased because I ran a concept store for them for two years, but I'm very fond of the Parisian art center La Gaîté Lyrique. I really like their interdisciplinary approach to contemporary art and digital creation.
If you could paint, draw, sculpt, photograph, etc., which skill would you most like to posses?
Learning computer languages and tools—Flash, Javascript, Processing and Objective C.
Love reading about all things art? You can have articles from Canvas, curated collections and stories about emerging artists delivered straight to your inbox. Sign up for the Saatchi Art Newsletter.