Meet the Saatchi Art 2017 Spring Catalog Artists
This season, we're thrilled to present these six emerging Saatchi Art artists. From pop art to contemporary landscapes to minimalist abstracts, their work is as diverse as it is exciting. While each artist has several featured artworks in our 2017 Spring Catalog, there are many more works for you to discover by exploring their portfolios. Read on to learn a bit more about each artist and click the links below to browse more of their artworks.
Charlotte Evans
Charlotte Evans studied Fine Art at Byam Shaw School of Art (now a part of Central St. Martins, UAL) in London, but now lives and works in Brooklyn, NY. Charlotte believes her works are based on "some small reality" on things both seen and remembered where threads of narrative emerge. "Unlike photos, memories, like repeatedly retold tales, distort and become exaggerated over time. Colours become more vivid, sounds brighter, smells sweeter. Images and memories combine and new worlds emerge, finished paintings idealized versions of where I began," she says. View Charlotte's portfolio.
Daniel Mullen
Daniel Mullens paintings are illusions. They concern expectations versus reality. He is fascinated by the mysteries of the universe, by architecture and by technology. Yet, he doesn't employ any technological methods to assist in the creation of his work. Daniel is a devoted craftsman and he believes that hand crafting the work to emulate illusion and reproducibility is more compelling than using a mechanical counterpart.  View Daniel's portfolio. 
Hennie Van De Lande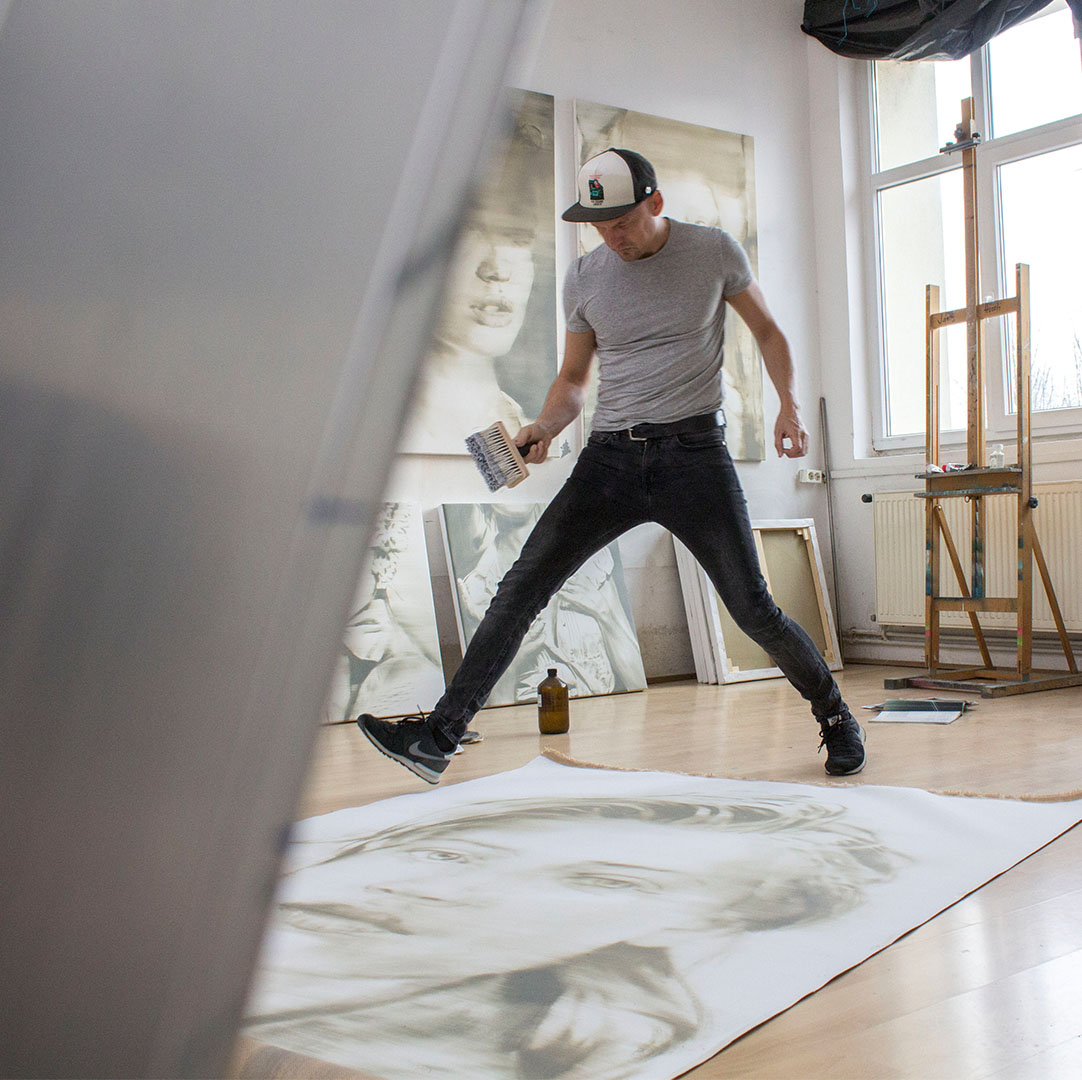 "Can things be deprived of their origins?" A challenging portraitist and emerging creator with a conceptual thought process, Huszti elaborates his constantly changing topics with momentum and precision. He depicts historical times, special characters and places from the past, using all kinds of materials to express his interpretations. In addition he is also interested in contemporary street art. His art consists of attributing new origins to things thus establishing new relations. View János's portfolio.
Sanja Milenkovic