Meet Jin-Woo Prensena – Saatchi Art 2018 Spring Catalog Artist
We're thrilled to present to you Saatchi Art artist Jin-Woo Prensena. Several of his works are featured in our 2018 Spring Catalog, but there is so much more for you to discover within his portfolio. Read on to learn more about Jin-Woo and follow the link to browse more of his artworks.
Jin-Woo Prensena has flown over the pristine waters of the Amalfi coast, dived with Great white sharks, and leaned out of helicopters flying 7500 feet above downtown Los Angeles, all for the perfect shot. His aerial photographs emphasize simplicity, giving viewers a peaceful escape from the everyday. He works with advanced digital cameras and equipment to produce large-scale photographs, preserving the beauty of his travels on a monumental scale.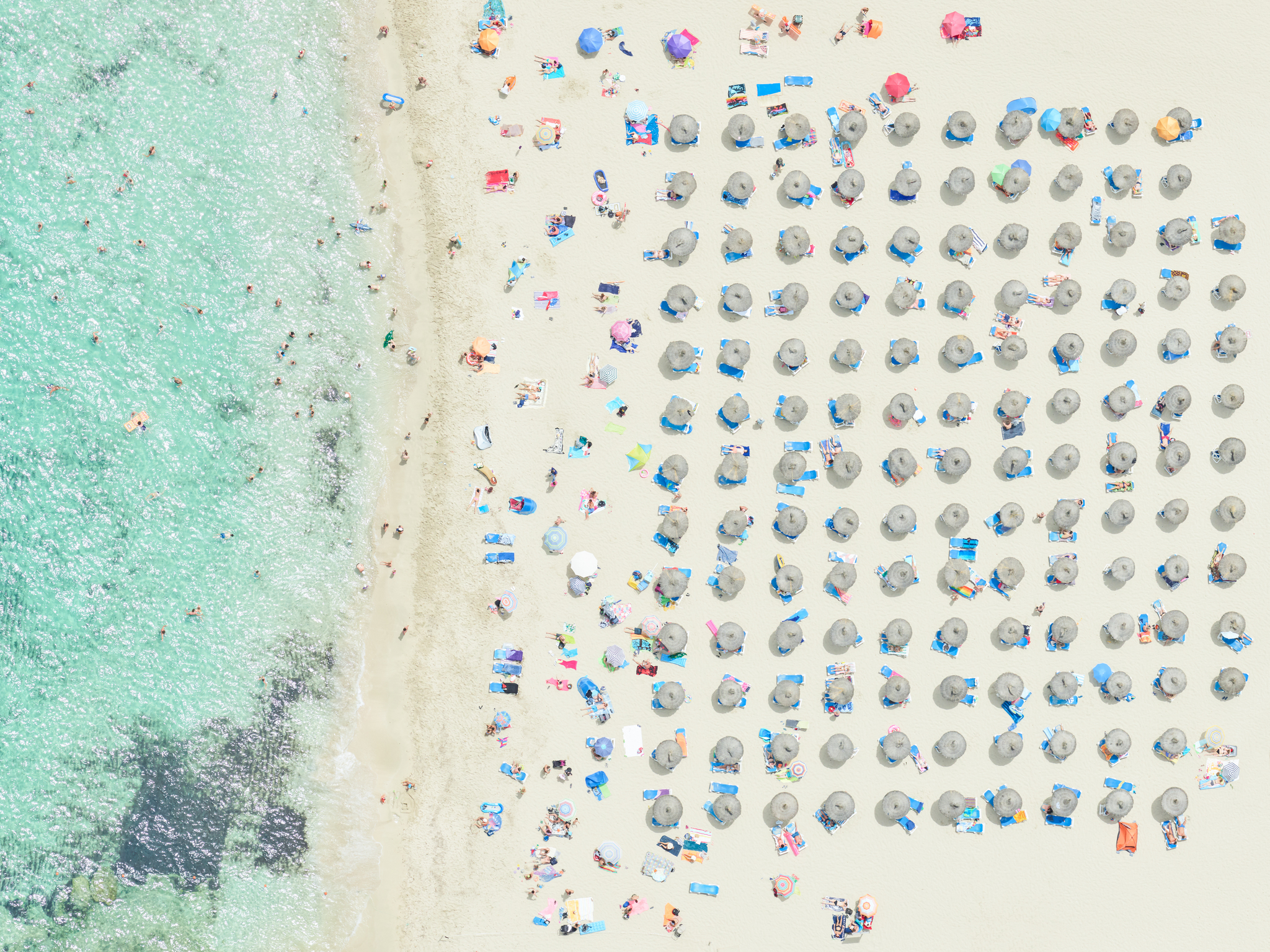 (Image: Umbrellas – Limited Edition of 25 by Jin-Woo Prensena)
"A dare-devil photographer with nerves of steel" – CNN Travel
A South Korean artist raised in Germany, Jin-Woo now resides in Los Angeles. He was previously a Hollywood handler, a position which allowed him to take photographs while on location and amass a celebrity clientele. He had his first solo exhibition in London and has private and corporate collectors in the US, UK, Germany, France, Italy, and Spain. Saatchi Art featured Jin-Woo in our One to Watch series in 2017.
SaveSave
SaveSave
SaveSave
SaveSave
SaveSave