6 Things To Know This Week In Art
Our recap of what's happening this week at Saatchi Art, online, and around the world.
#1: Saatchi Art's New Exhibition is All About the Face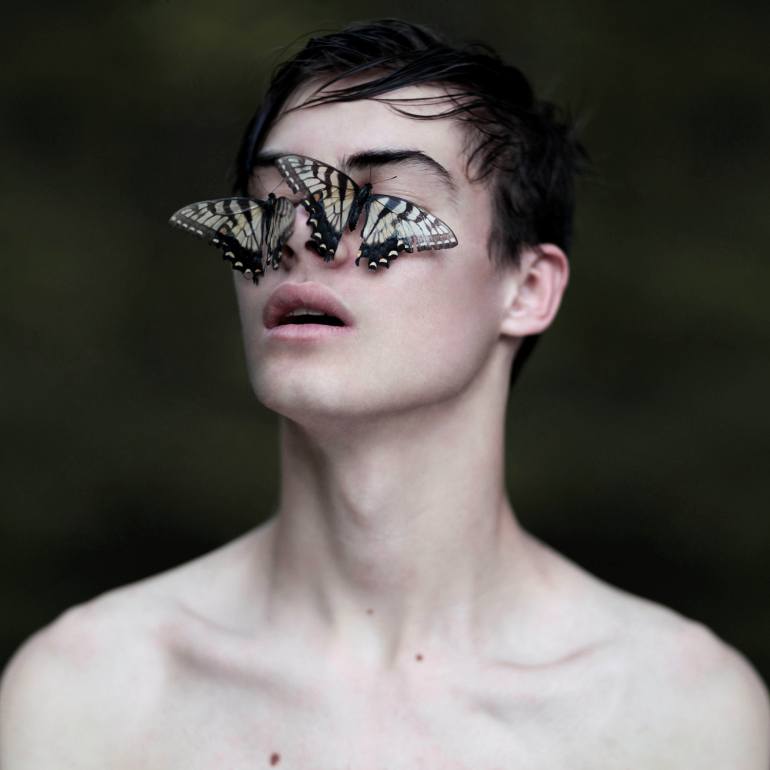 (Image: See Brian Oldham's limited edition self-portrait at our forthcoming exhibition, opening this month)
We're excited to announce our latest exhibition, presenting new portrait work by 15 emerging artists. Entitled Fresh Faces, the show approaches the old motif in a unique way, sourcing work that evokes contemporary explorations of the face. In a statement, our curators said, "The emphasis of each portrait is not so much on capturing an exact likeness of the subject, but rather an exploration of color, form, and the medium's limitations."
If you're in the Los Angeles area, please join us for an opening on Thursday, March 24th from 7-9pm. Free RSVP here: freshfacesshow.eventbrite.com
#2: International Women's Day on Saatchi Art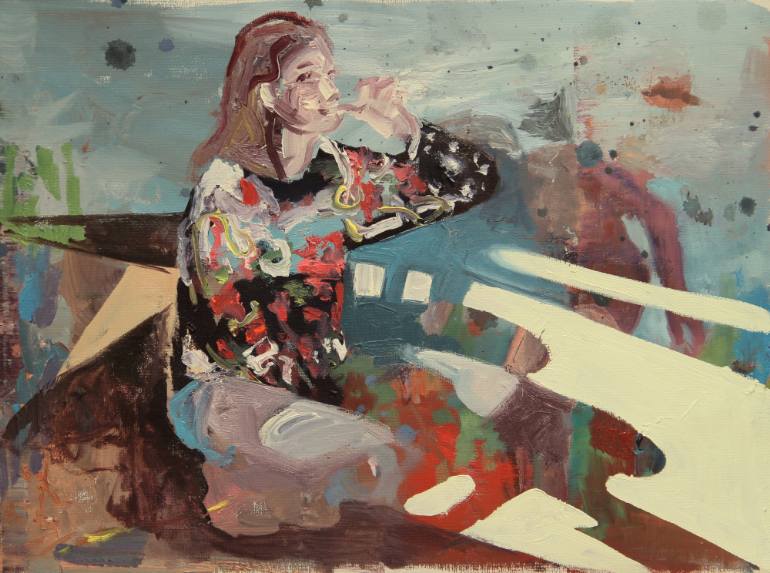 (Image: Rebecca Wilson reminds that, "the individuals that influence and make decisions in those relationships are a small and very powerful group, made up mostly of men." Above painting by Lorella Paleni)
This week for International Women's Day, celebrated globally on March 8th, our chief curator Rebecca Wilson again reminds of the gender disparity in the art world. Read her op ed on Mogul here.
Be sure to follow Saatchi Art on Twitter and Instagram for our month-long highlight of female artists on Saatchi Art, in accordance with the #5womenartists campaign (previously mentioned here).
#3: Acclaimed International Gallery Opens an LA Branch
The Arts District in Downtown LA is now home to Hauser Wirth & Schimmel gallery. With spaces in Zurich, London, New York, and Somerset, the gallery is now tapping into the expanding LA art scene with it's new outpost in the historic Arts District, which has attracted a new set of young professionals in the last few years.
For their inaugural show, curator and art historian Jenni Sorkin, alongside former MOCA chief curator Paul Schimmel, brought together nearly 100 sculptural pieces done by women artists in the post-war period through today. The works are unexpected, immersed in a tactility and craftsmanship not immediately identified with female or "feminine." Some works are heavy cast in welded and wire, others evoking an earthier materiality.
Opening March 13th, Revolution in the Making: Abstract Sculpture by Women, 1947 – 2016 brings together work by Louise Bourgeois, Ruth Asawa, Lee Bontecou, and many more.
#4: See Elton John's Photography Collection

(Image: Man Ray's 1932 Glass Tears photo will be on display at the Tate Modern next fall [The Art Newspaper])
Sir Elton John's extensive photography collection will soon be available for all to enjoy. This coming November the Tate Modern will display some of the artist's prized works, totaling to over 60 artists, amongst them are Edward Steichen, Alexandr Rodchenko, and Berenice Abbot.
An avid collector of art, Sir Elton John stated, "The modernist era in photography is one of the key moments within the medium and collecting work from this period has brought me great joy over the last 25 years."
#5: Kusama Takes Hawaii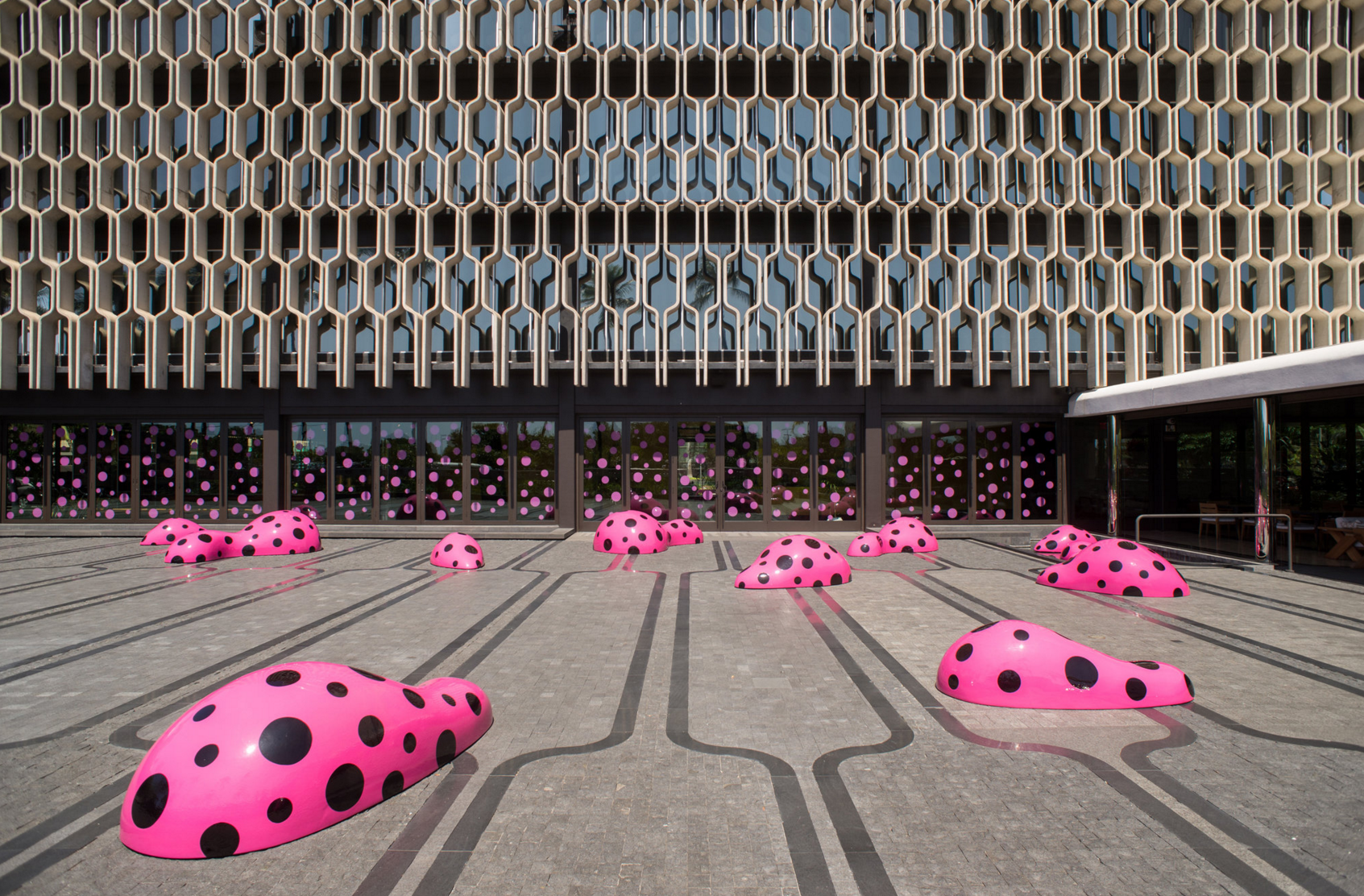 (Image: Yayoi Kusama's "Footprints of Life" sculptures are a nod to the Hawaiian ecosystem and landscape)
Yayoi Kusama's beloved dappled blob sculptures are soaking in all of the Hawaiian sun they can get. Her Footprints of Life are on view for the first time in Hawaii, in anticipation of next spring's Honolulu Biennial. The delicate and organic form of the sculptures resonates with Hawaii's flourishing ecosystem, a connection between human and environment that Kusama often explores. The artist told T Magazine that she'd never visited Hawaii and is, "eager to absorb Hawaii's beauty fully into my mind."
#6: Artist Creates Portraits on 3D Net
 (Image: Layers of fine netting serve as the canvas for these portraits [Booooooom])
Thai artist Uttaporn Nimmalaikaew paints onto layers of fine net, giving his subjects a multi-dimensional presence. He stumbled upon this method in a fortunate accident, when he saw a smudged bit of paint on a mosquito net.
The effect is hauntingly surreal, with each figure appearing as delicate as a whisper and vulnerable to any sudden shift in environment.
Dive into more or Uttaporn's work on his website.
What art happenings are on your radar this week?