6 Things To Know This Week In Art
Our recap of what's happening this week at Saatchi Art, online, and around the world.
#1: First Look at "Loving Vincent" Film
The anticipated forthcoming film Loving Vincent released their first trailer this week, tripling the excitement for its release. Produced by Oscar-winning studios BreakThru Films and Trademark Films, the film will detail the life of Van Gogh in a groundbreaking format. The artist's iconic brushwork is emulated in the film by the use of 12 oil paintings per second, making this the "first fully painted feature film in the world."
Check out the stunning trailer above, and visit their website to learn how you can get involved in the creation of this film.
#2: Campaign Asks, Can You Name 5 Women Artists?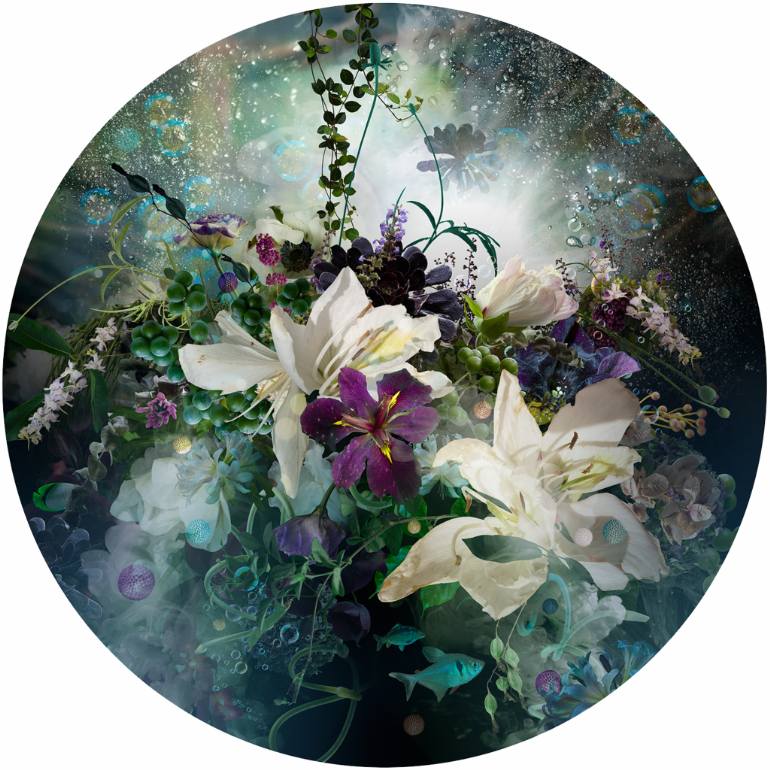 (Image: Ysabel LeMay makes digital collages from her photography. Discover more women artists on Saatchi Art)
March is dedicated as Women's History Month, recognizing the vast contribution of women to society. An effort initiated by Washington D.C.'s National Museum of Women in the Arts introduces a new campaign called #5womenartists, highlighting the gender disparity found specifically in the art world.
All month long, museums throughout the U.S. ask participants to name 5 women artists, in the hopes of evening the playing field. The work of women artists will be featured all month, inspiring a more wide-spread awareness of the women artists of past and present. Women artists on Saatchi Art enjoy equal representation in our features, and you can check out some of them here.
#3: Armory Week Begins in New York
The Armory Show is New York's annual week-long, jam-packed art frenzy, culling modern and contemporary work from all over the globe. Presented each year at pier 92 & 94, which overlooks the scenic Hudson Bay, the show incites art happenings all over the city, and this year coincides with launch of The Met Breuer.
Hit the pier to see works by contemporary artists Kehinde Wiley, Iván Navarro, Jannis Varelas, and many more. Plus, if you're not sure where to start, you can peruse this handy guide of the gallery openings, separated by neighborhood. 
#4: Photo Series Addresses More Than Meets the Eye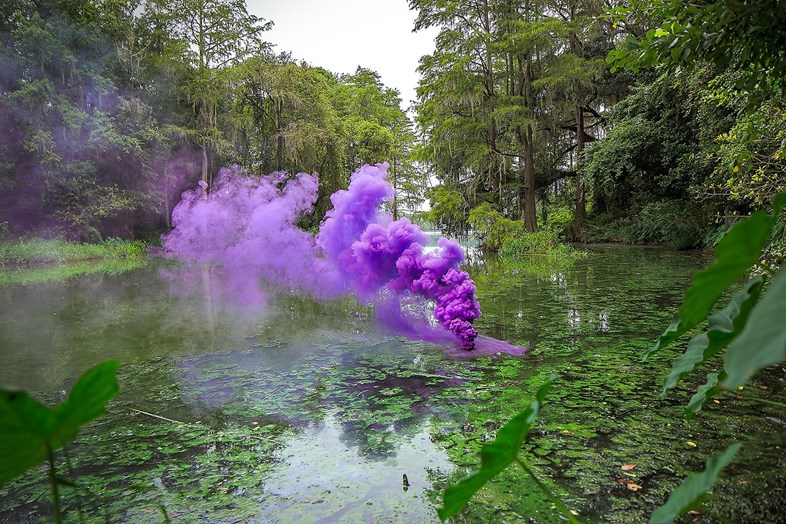 (Image: Filippo Minelli's photo series uses colored smoke to signify political strife [AnOther])
The billowy puffs of smoke in Filippo Minelli's photos are not immediately alarming. The artist releases colored smoke bombs in natural landscapes or urban areas as a way to emulate and outwardly visualize a silent but toxic presence he witnessed at political demonstrations. He explains, "I was inspired after watching political demonstrations, where you can see the smoke arriving, choking the demonstrators and the police. Nobody can breathe, so the whole scene becomes very silent, both visual and acoustically." 
Head to AnOther magazine to see more of this compelling photo series. 
#5: Spotlight on Italy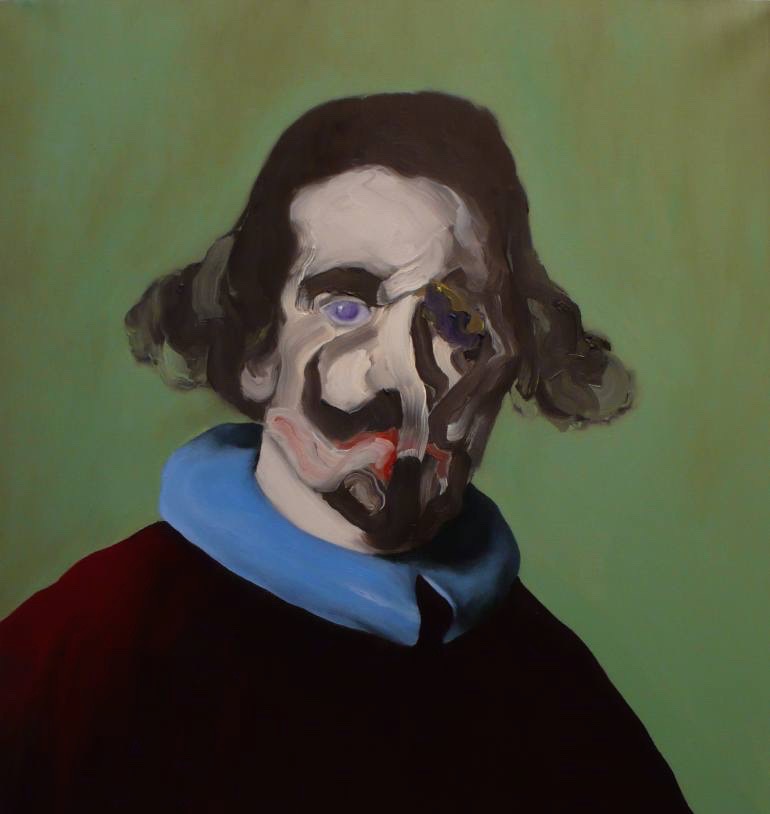 (Image: Alessandro Pagini's Untitled (Velasquez) II is included in our collection of works from Italy)
In honor of Michelangelo's birthday on March 6th, we're shining the spotlight on Italy this week. See where art has come since Michelangelo's birth 541 years ago; traces of his influence undeniable in shaping art of the western world even today.
Explore all of the works by contemporary artists working in Italy today.
#6: Peek Into the Mind of Paul Klee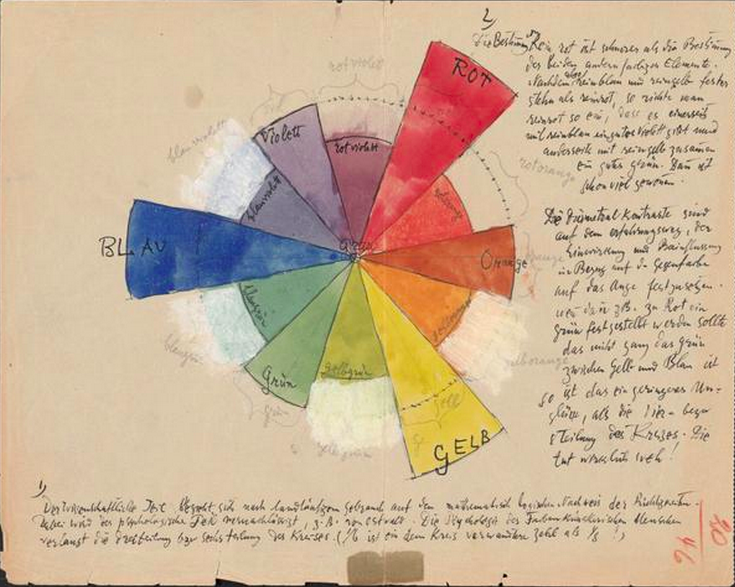 (Image: Klee's notebooks reveal much about his process and exploration of color theory [Open Culture])
Paul Klee was prolific during his lifetime, producing 9,000 pieces of artwork as well as delivering lectures, writing, and teaching. The Zentrum Paul Klee recently made 3,900 pages of the artist's notebook available. The pages contain playful color wheels and explorations, compositions that are no less compelling than his works.
Check them out online here.
What art happenings are on your radar this week?