The Flying Colors of David Hockney
On July 9th, David Hockney turns 83. Widely considered one of the most influential British artists of the 20th century, he is known predominantly for his paintings of swimming pools and suburban California landscapes. Hockney's painterly expression of his friends and their homes has defined the look and feel of 'California leisure', with a vibrant use of color as a distinguishing characteristic of his work.
Regarding color, Hockney once said, "Water in swimming pools changes its look more than in any other form… its color can be man-made and its dancing rhythms reflect not only the sky but, because of its transparency, the depth of the water as well. If the water surface is almost still and there is a strong sun, then dancing lines with the colors of the spectrum appear everywhere."
Born with synesthesia, Hockney sees color as a cognitive response to hearing music. This might explain the refreshing palette that Hockney employs in his works. Or perhaps it was a reaction to the grey skies and cityscapes of Britain that inspired Hockney to create a more colorful world on canvas. In any case, the artist embraced his fauvist inclinations and paired them with a pop-art interpretation of domestic life, greatly influencing his contemporaries and emerging artists alike.
With his iconic palette in mind, let's take a look at 4 Saatchi Art artists who embrace Hockney's liberal perspective on color:
Erin Armstrong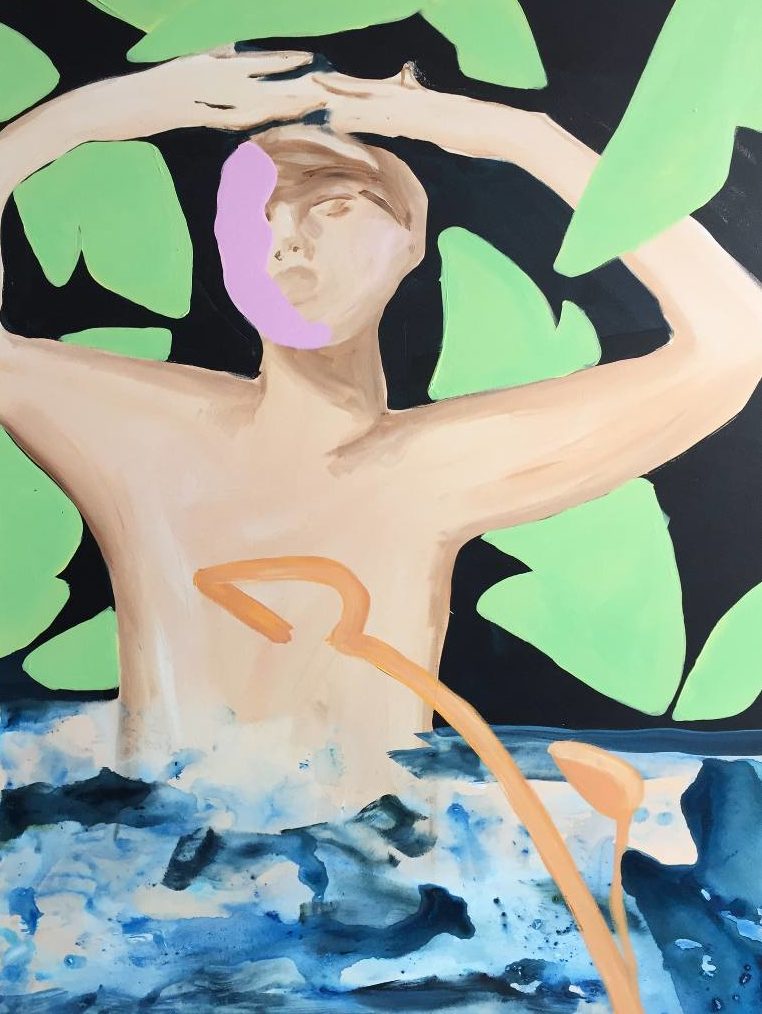 Canadian artist Erin Armstrong explores the human imagination as it conjures worlds by pieced together by memory, experience and non-realism rendered by the mind's-eye. Like Hockney, her works are brimming with active color, which Erin uses to depict atmosphere or sensations expressed inside the human figures that she paints.
Hazel Miller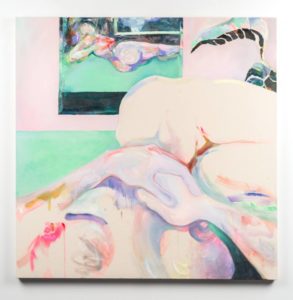 Traditional subject matter is abstracted using a spectrum of colors in Hazel Miller's constantly evolving visual tour through art history. Naming Hockney as one of her longtime inspirations, his influence extends not only to her palette, but to her paintings of interiors, nude figures, and lush plant-life.
Ruth Mulvie
At the heart of Ruth Mulvie's work is a palpably joyful response to color. With a palette the yells and fizzes on the canvas, her work, like Hockney's, examines the idea of "leisure lifestyle". Ruth sources her inspiration from old photographs, circling around beach scenes and 50s American culture.  
Madeleine Gross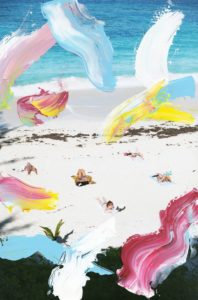 Madeleine Gross is a Toronto based artist who uses colorful strokes of paint to create an immersive reality for viewers. Enhanced by a warm and bright color palette, she intuitively paints on photographs taken on her trips across the globe, with a gestural effect mimicking the vibrant lines of color that Hockney danced across his swimming pools.
Love reading about all things art? You can have articles from Canvas, curated collections, and stories about emerging artists delivered straight to your inbox. Sign up for the Saatchi Art Newsletter.
SaveSave