3 Saatchi Art Artists to Know: Meet the New Figurative Painters
Featured in Meet the New Figurative Painters collection are three Saatchi Art artists you need to know. Their figurative paintings each offer a new perspective on the human form. All are innovative in their own right and have been favored by collectors from all over the world.
Erin Armstrong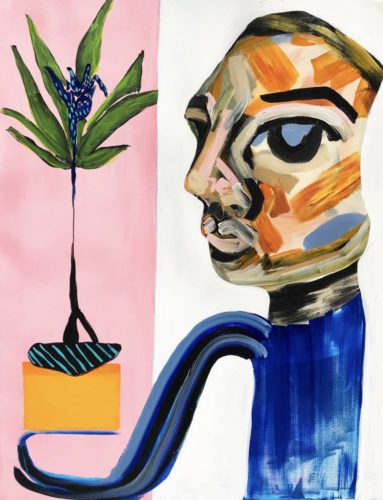 The figures seen in Erin Armstrong's paintings, exhibit an otherworldliness from her use of of expressionistic colors calling back to fauvism. Interested in the ways in which the human mind can manifest different worlds by piecing together a past memory or experience. Erin seeks not to replicate the real, but rather attempts to evoke a specific feeling or atmosphere that may transport the viewer into a personal state of contemplation.
As a Saatchi Art collector favorite, Erin has sold works to collectors internationally, in countries such as the US and Canada, the UK, Australia and New Zealand, France, Belgium, Norway, Denmark, Hong Kong, Singapore, and the UAE. Explore Erin's portfolio here.
János Huszti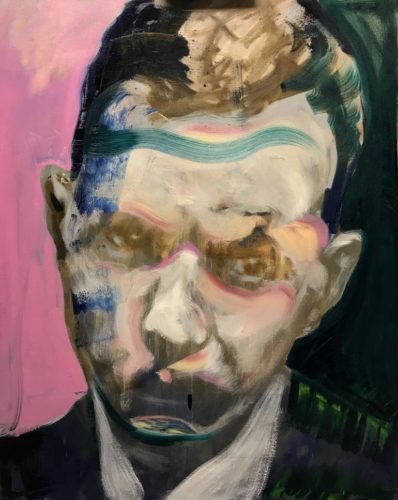 Seeking to evoke a past moment transported to the present anchors János Huszti's paintings. The Hungarian artist finds inspiration in his collection of found photographs of others. His love of classical and Medieval music further adds to the timelessness quality of his portraits. But as a contemporary artist János is interested in framing his portraits in the present, resulting by subtly showcasing his street art influence through colorful gestures or spray paint.
Since selected as a "One to Watch" artist by Saatchi Art in 2015, János has been collected into private collections all over the world. His artworks were handpicked for exclusive sale for Limited by Saatchi Art. Explore János' portfolio here.
Hazel Miller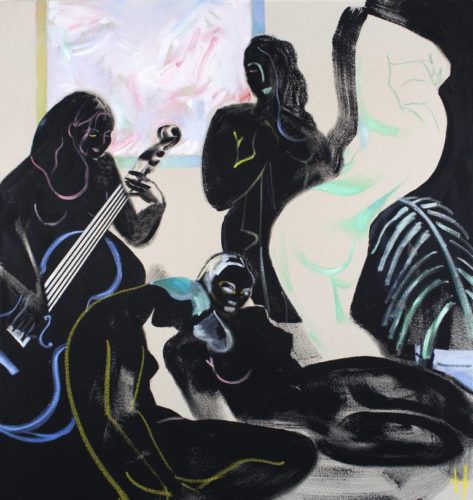 American painter Hazel Miller attempts to reshape traditional art historical practices; her nudes are not charged with the male gaze as their former traditional counterparts, but from a play with lines and form, sexual undertones are hidden. Hazel is interested in depicting surreal and ambiguous scenes, disrupting the viewer's experience with a blend of flatness and depth, realism and abstraction.
Hazel is an emerging artist living and working in Portland, Oregon. She received her BFA in Painting and Drawing from the Pacific Northwest College of Art in Portland. Hazel was the recipient of the Carey Award for Life Drawing in 2015 and the Voohries Drawing Award in 2014. Explore Hazel's portfolio here.
Love reading about all things art? You can have articles from Canvas, curated collections, and stories about emerging artists delivered straight to your inbox. Sign up for the Saatchi Art Newsletter.