Your Next Obsession
Taxes, cleaning, chasing emails… Yawn! Scrap those for one weekend, and come discover your next obsession: art. Now this might be hard to believe, but art buying can actually be unpretentious, fun and affordable if done correctly – and we at The Other Art Fair vow to be with you every step of the way.
Not only can you trust us to provide guidance on how to buy and direct you depending on your style whilst keeping in budget, but we can also give you exclusive access to advice from industry experts. So here's some trusty tips from our Fall Selection Committee (including Interior Designers and Curators) to bring you some confidence when shopping.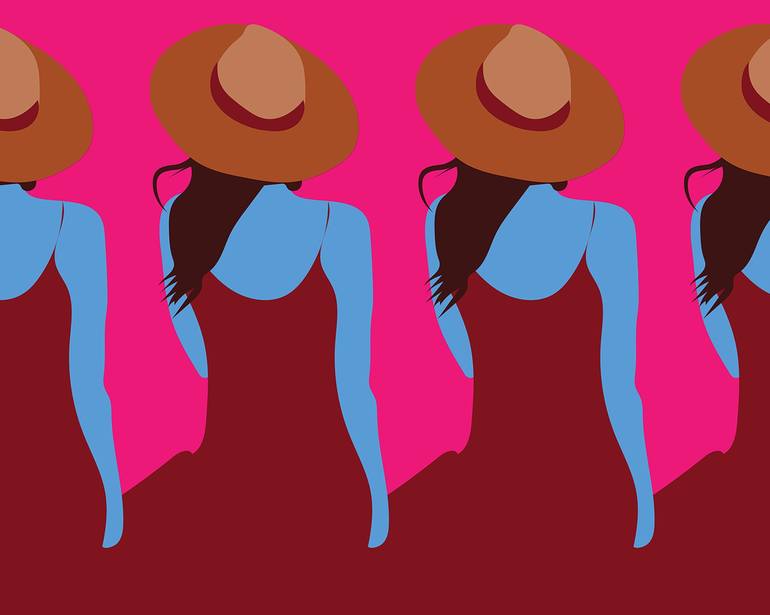 (above: Ragni Agarwal – What's on Your Blank Canvas?)
Designer Tips 
Director of Interior Projects at Masa Studio, Tina Lai, helps clients from across the world visualize their dream space. To bring the client's ideas to life, Tina's secret is to keep in mind the scale and proportion of your furniture and the contrast between the colors and materials in the room. 
When her studio is selecting art for clients, it's no surprise that they go through dozens of works (and likely coffee) followed by a rigorous study of the selection in renderings of the space. 
Commissions have worked well for Tina to provide something unique for her clients. Her most important tip is to, "Identify what your heart loves, look at the space where the work will be placed and give the artist the parameters of size and trust the artist to create something new." So if you find yourself a little picky after viewing thousands of artworks at the fair, no stress – commissions can be discussed with the fair and artist.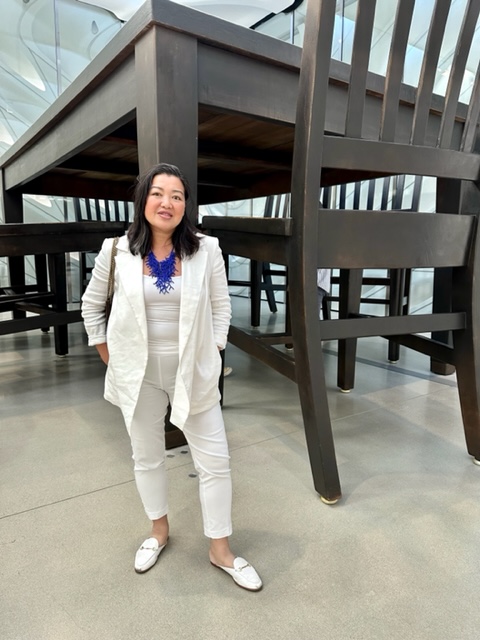 (above: Tina Lai)
Curating Cozy, Comfy Vibes 
Faye Orlove, founder of Junior High LA, has a slightly different approach when sourcing art. 
She wants to know what the artists' bedrooms give away. She enjoys, "…seeing the spaces people curate for themselves and the things that make them feel comfortable and cozy." Faye loves creating a full picture in her head of the home the artist was raised in and how art became a priority. 
What does your dream bedroom look like? Maybe your vision includes items and colors you loved growing up. Create a Pinterest board envisioning your dream home and see how you can incorporate this inspiration into your own home or apartment. Swing by the fair and find any artworks similar to ones you've pinned and make a list or take pictures as you walk through to narrow your selection. What artworks and items make you feel cozy? Let our artists know what you have in mind for your sanctuary.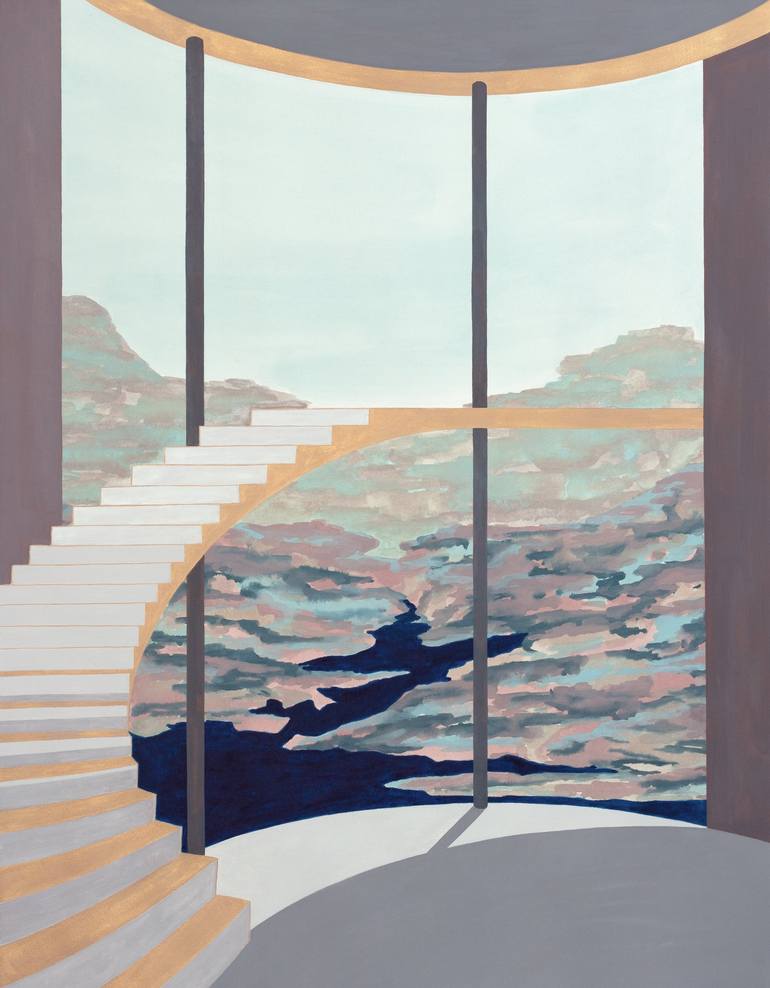 (above: Jessica Rae Ecker – Dreamhouse (Architected Landscape 65)
Trusting Your Curation Taste 
Everyone has their own unique aesthetic and style preferences. The Other Art Fair and Saatchi Art want to help you find yours! Director of Sales and Curation at Saatchi Art, Erin Remington, reminds us that, "There are no wrong choices when you are investing in the art you love. At the end of the day, it is you living with the artwork!" 
Not only does Erin source art for thousands of art-lovers across the world each year, but she squeezes in some time to build her own collection at home – and we're big fans of the curation. Enjoy taking inspo from people you follow and art world mentors to discover your own style.
(above: Erin Remington)
Find your next obsession with us at during Los Angeles' 10th edition, taking place September 21 – 24, 2023 at the iconic Barker Hangar.