#TOAFtakeover: Sara Zaher
Welcome to #TOAFtakeover, an Instagram series that gives you an insight into the work and life of our artists.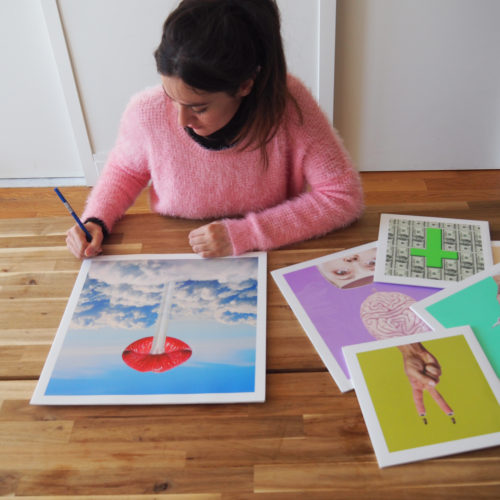 'Hello TOAF followers! I'm Sara Zaher a multidisciplinary artist based in Sydney but currently living in New York. Today I'll show you a quick peek into my world. My main focus is photography, video, installation, and digital collage. Hope you enjoy!'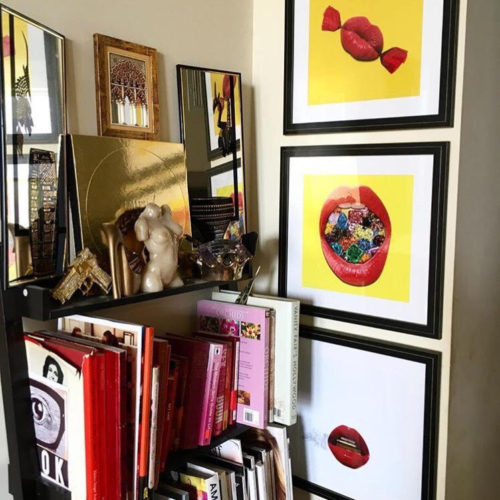 'A few of my limited edition Giclee prints happy in their adopted home.'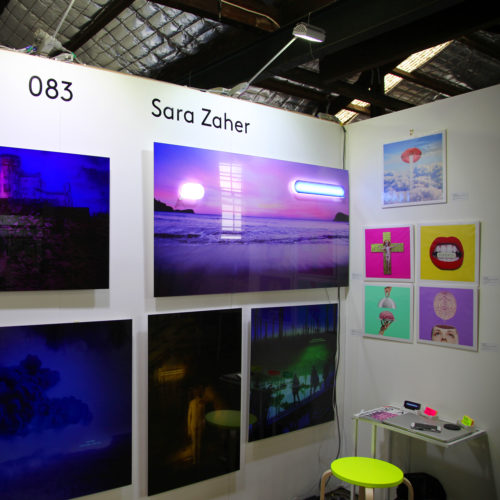 'Throwback to my stand at The Other Art Fair in Sydney. Perfect experience! Wonderful artists! Looking forward to the one in New York in June.'
'Sneak peek into my new series entitled 'The Lost Generation'. In this series, I explore our increasing dependency on social media and other forms of digitized communication. By juxtaposing photography with LED-based light boxes, the audience is encouraged to question his/her place in this silly, superficially satisfying, and sometimes destructive relationship.'
'Detail in the studio- love the first moment when the pieces are given life. Electrical resurrection.'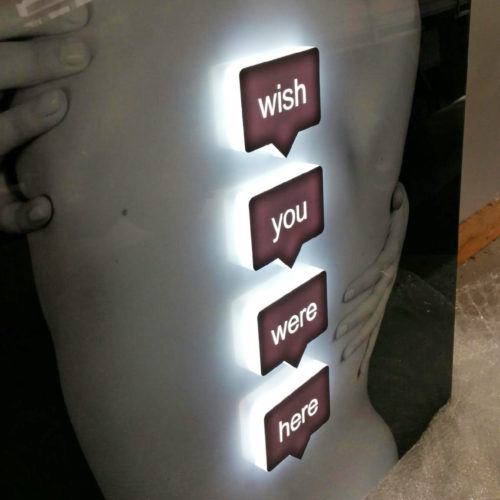 'This piece is all packed and ready for Clio Art Fair, 'The Anti-Fair for Independent Artists' March 2nd-5th. If you're in NY- be sure to pop by and say hello!'
'A few of my pieces at the Singapore Contemporary last month, Jan. 19th-22nd. Great feeling seeing the work's sarcastic, sort of tongue-in-cheek approach to modern culture resonating with a lot of people.'
'A big thanks to Plastik Magazine for sharing my work. Through digital collage, I aim to subvert the 'familiar' as a way to create a new narrative. I like to poke fun at human nature and its relationship to contemporary culture- whether it be social, personal, or political.'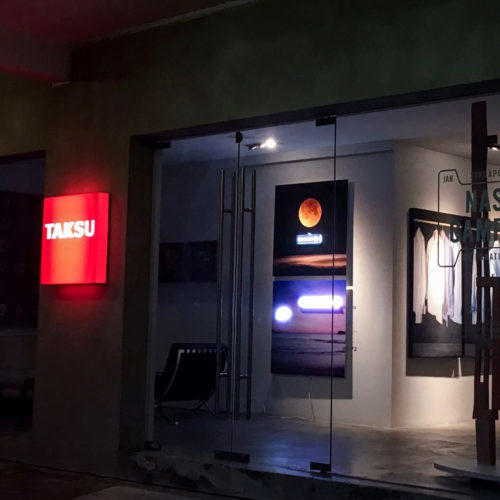 'That's it for me! Hope you got to know my work a little better. Feel free to check out my Instagram @zahersara and/or website www.sarazaher.com for a more cohesive body of work. Hopefully I will see your lovely faces at TOAF in New York this year. Peace!
Follow The Other Art Fair and catch #TOAFtakeover every other Tuesday on Instagram at @TheOtherArtFairNYC
Follow Sara Zaher on Instagram at @ZaherSara