#TOAFtakeover: Freya Powell
Welcome to #TOAFtakeover, an Instagram series that gives you an insight into the work and life of our artists.
'I'm Freya Powell and I'm really happy to be doing Tuesday's takeover today. I'll be sharing some of my work and my artistic practice. I'm a floral painter originally from the UK and now living in sunny Sydney, and was lucky enough to take part in Sydney's The Other Art Fair in October.'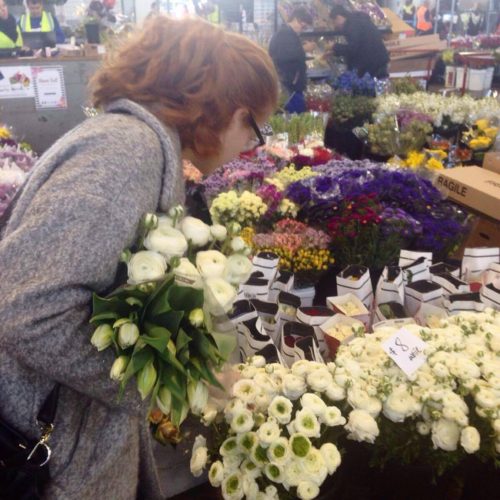 'I've been obsessed with flowers for as long as I can remember and am constantly inspired by their never ending beauty and variety. My paintings start with a trip to the flower markets to get the supplies in! Sometimes I know exactly what I'm after, say if it's for a commission, and other times I just get seasonal flowers as that's when they're at their best. Recently it's been peony and rose season so I can't wait to get painting those.'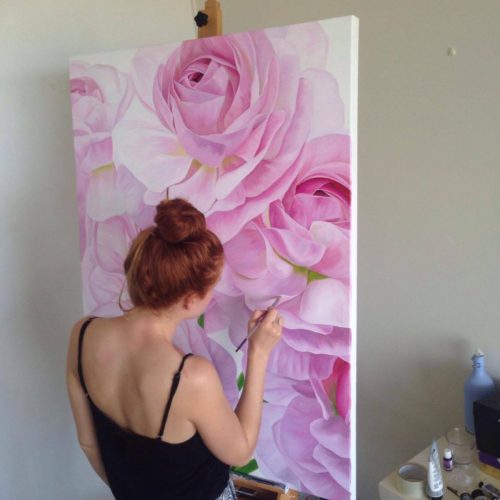 'These are ranunculus and we're a commission for a client who wanted something light and soft. I like to work fairly large scale as I can really get into the detail and the end result is a painting where you feel enveloped by the flower. A floral painting is a way to get a piece of nature permanently into your home, it's never going to wilt!'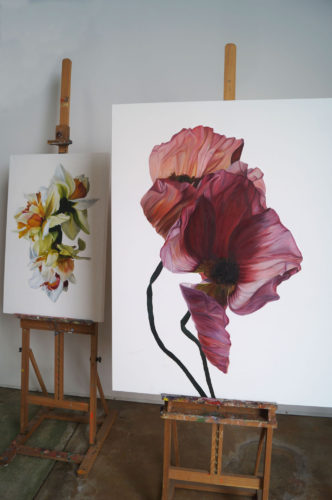 'Here are 'Flirtations' and 'Narcissi'. These poppies were on the turn and had that beautiful delicacy, with the stems just about to give way to the weight of the flowers. I spend a lot of time photographing flowers in different light and through their life span, so I can choose a particular moment to commit them to the canvas.'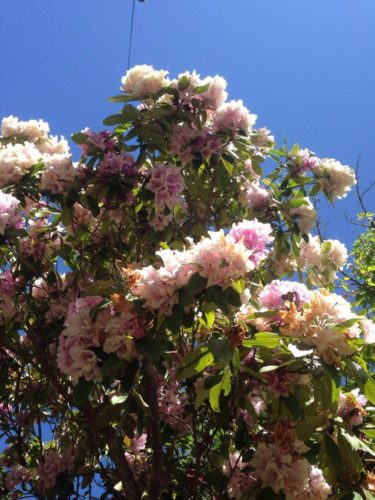 'Whilst I haven't been drawn to painting Australian natives yet (though there's still time!) I find living in Sydney, and near the beach in particular really inspiring for my practice. The weather in the U.K. Is obviously not great most of the time, but the sunny days and endless blue sky here are so good for spending a lot of time outdoors and in nature. It's relaxing and good for getting to reflect on a nice environment.'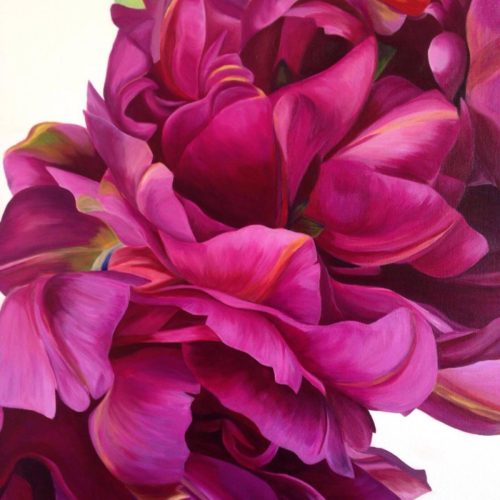 'This is a detail of a painting of some parrot tulips. These flowers had so much depth to the petals and were coloured so vibrantly, it was an uplifting painting to create. Sometimes I portray the flowers suspended in a white space, and other times they lend themselves to be cascading across the canvas.'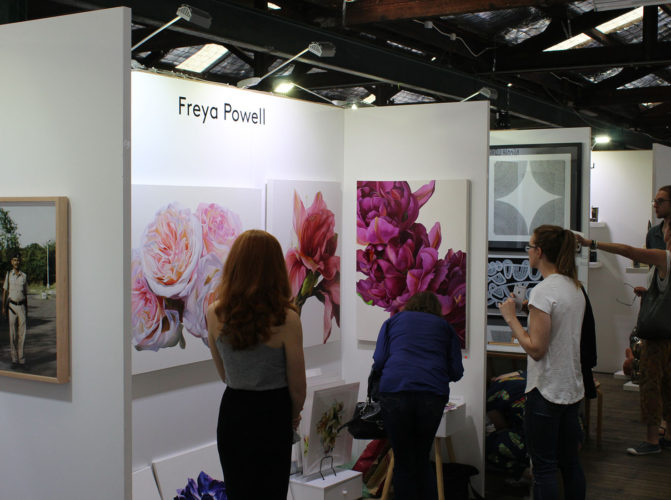 'Here's my stand from last October at The Other Art Fair. It was a really positive experience and great to connect with so many other artists. Well that's it from me, thanks for having me!'
Interested in taking part in The Other Art Fair? Applications are still open for The Other Art Fair Melbourne. Find out more and apply online now.
Follow The Other Art Fair and catch #TOAFtakeover every other Tuesday on Instagram at @TheOtherArtFairAus