Sydney: The School of Life
The School of Life and The Other Art Fair Australia have collaborated on a special partnership for Sydney's second edition of the fair on 27-30 October 2016. Together they will deliver a range of stimulating and entertaining workshops at Waterloo's COMMUNE for art lovers to enjoy all through the fair's long weekend.
---
The School of Life was founded in London in 2008, newly establishing itself in Sydney earlier in 2016. A global organization, with bases in Paris, Amsterdam, London, Melbourne, Antwerp, Belgrade, and Istanbul, The School of Life is devoted to developing emotional intelligence through culture.
Exploring areas of philosophy, psychology and art, they offer classes, films, books, games and much more online across their various worldwide branches. Just a few of the lessons they joyfully spread are how to find fulfilling work, how to master the art of relationships, how to understand one's past, how to achieve calm and how to better understand and where necessary, change the world. They publish books, film their events and make and sell a range of objects and tools aimed to assist you in the quest for a more contented life. The School of Life Community is an open and welcoming platform to meet other curious, sociable and open-minded people in an atmosphere of exploration and enjoyment.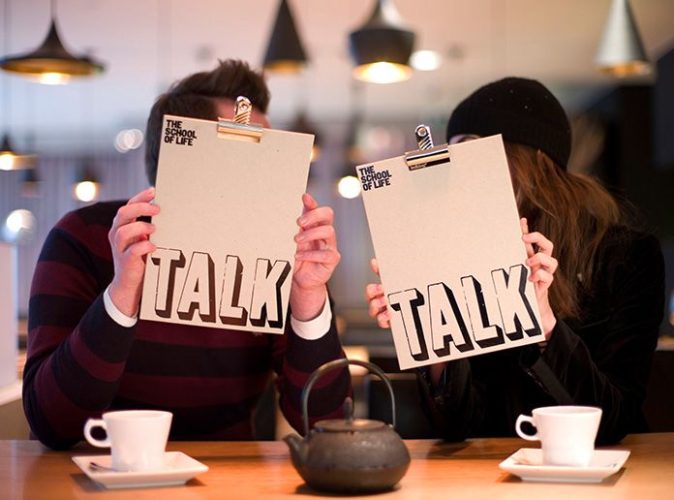 The Other Art Fair shares The School of Life's belief in the power of art in the contribution and creation of culture and the establishment of strong, inspired communities. Art sanctions a space for the formation of interesting relationships, a place to reflect on emotions, reactions and feelings. It allows a variety of ever-changing and unique modes for people to express themselves deeply, and connect in a way that does not necessarily require words. The role of art in our collective cultures, society and human psyche is endless: it can be a means to start a significant discussion, dispute and impact the world, or simply to provide a moment to pause and absorb an experience.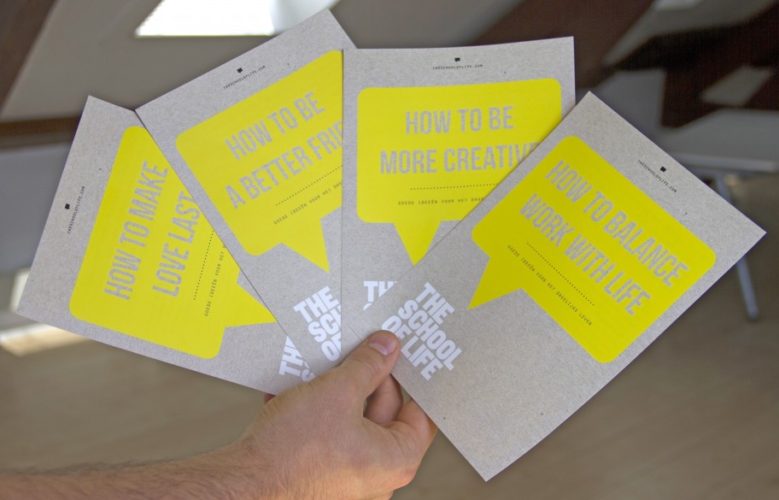 Eleanor Gammell, Director of The School of Life, champions 'Art as Therapy' and the idea of utilising art in order to engage a community. She boasts an impressive portfolio and has worked with major creative companies around the world. Eleanour has staged major exhibitions with Australian Galleries for some of Australia's most significant contemporary artists including Jeffrey Smart, William Robinson, Colin Lanceley and Garry Shead. Spending two years in New York, she established a contemporary exhibition program with Waterhouse & Dodd Contemporary and managed the gallery in addition to touring emerging artists to the East coast art fairs. She has also managed the privately owned contemporary Indigenous art collection of Dr Colin and Mrs Elizabeth Laverty, as well as heading acquisitions for Sculpture by the Sea. During this time, she also managed to institute a virtual exhibition platform with the Google Cultural Institute.
We couldn't think of a more suited partner for this year's fair and we hope you are all as thrilled as us to experience their fun and engaging workshops!