Sydney: Exclusive Little Tokyo x Kozyndan Competition
This year at The Other Art Fair Sydney, we're offering an exciting opportunity – a first of its kind in Australia! Tattoo specialists Little Tokyo will join the likes of Kozyndan to design and then tattoo four lucky members of the general public – live at the fair. From this four unique artworks will be produced, with the act of tattooing intended to challenge the traditional perspectives of art, to question performance and the value and ownership of contemporary art.
---
LITTLE TOKYO is a highly respected custom design and walk-in studio in Bondi Junction, Sydney. They have tattooed the likes of Justin Beiber, Ruby Rose, Ed Sheeran and Sam Smith. For the fair, they have selected one of their own widely renowned tattoo artists, Rhys Gordon.
Enchanted by the world of tattooing in his early teens, Rhys performed his first tattoo at 15 with a home made machine. Since then, he has worked in over 20 studios worldwide, travelling to the likes of London, Amsterdam and Thailand. He holds an unbelievable personal record of doing 23 tattoos a day! We can't wait to watch him work his magic at The Other Art Fair Sydney on 27-30 October.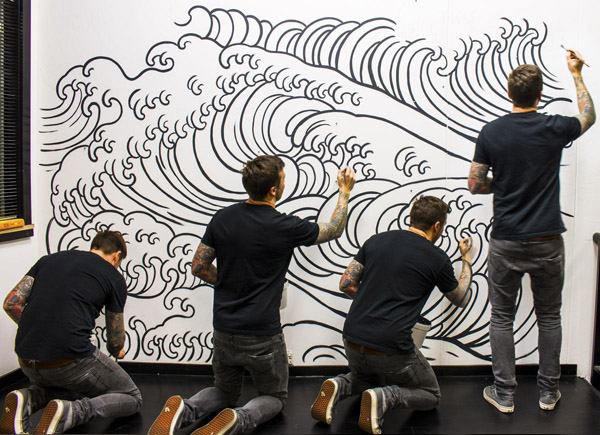 KOZYNDAN are a creative power couple made up of Kozy n'Dan, known for their vibrant, original artworks. Kozy left Japan to study art in California, where she met Dan. Since then they have been living and creating together across the world. Their works frequently portray messages of respect and attention to our natural world. Their shared passion for diving and love for marine environments plays an clear running theme within their beautiful creations.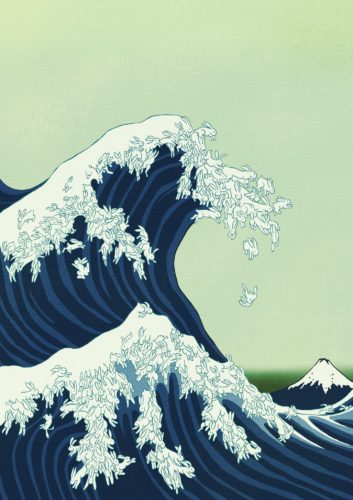 With the talented skills of both Rhys and Kozyndan, we are certain that the unique designs they come up with will be marvelous. The four lucky members of the public chosen from the competition entries will have the rare opportunity to be tattooed by the industry's best and will be left with a beautiful tattoo to be admired for the rest of their lives.