Rebecca Wilson's 10 Must See Artists at The Other Art Fair London
This March 22-25, The Other Art Fair is returning to Central London's Victoria House, presenting 120 of the best emerging artists to an audience of art buyers and enthusiasts. Celebrated for its unique visitor experience, The Other Art Fair's 24th edition will continue to delight and inspire art lovers with a tightly curated and distinctive program of fair features that will create a platform for the unexpected at the fair. Buy your tickets for The Other Art Fair London, opening 22nd March. 
Saatchi Art Chief Curator Rebecca Wilson selected 10 of the fair's exhibiting artists she's most excited about. Meet them all below.
Caroline Banks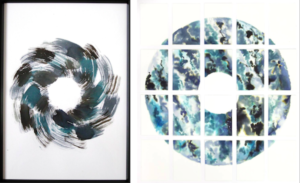 Now based in London after several years living and working in India and China, Caroline Bank's work draws on memory and remembrance. She uses the expressive gestural qualities of brush and ink combined with gesso, paint, gilding and piercing in a process that develops over time. As in life, chance and working on the edge of control play their part. See more of Caroline's work. 
Christos Tsimaris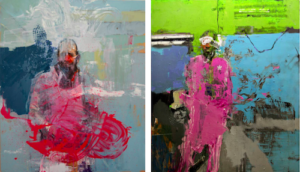 While Christos Tsimaris' paintings are primarily portraits and figurative pictures, his aim is not to represent a beautiful image of a person, an individual. Rather it's an ongoing exploration of the process itself. Tsimaris is finding his own path into the light, away from the titans of 20th Century art, his work constantly seeking to go beyond the Freudian discipline of representational art and the more gestural expressionism that we are familiar with in the figurative paintings of Bacon. See more of Christos' work. 
Daniela Schweinsberg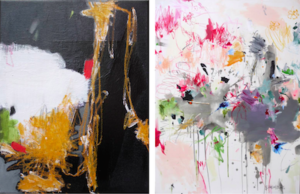 Daniela Schweinsberg states that "An abstract painting challenges the artist even more, because it's an act of creation on the artist's own terms." See more of Daniela's work. 
Etienne Clement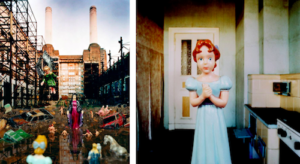 Etienne Clément's intensely alluring but deviously complex works weave different types of play together. The formal drama of architecture abuts the personal and political allegories of his play-mobile-esque narratives. They jar, when Clément wants them to and then merge in a trickey fashion when he wants to entice the viewer into closer communion. See more of Etienne's work. 
Lewis Durrant
With his arsenal of painting techniques and intuition, Lewis Durrant is driven to create a visual experience on the platform of the canvas that sparks a sensory elevation. His oil paint caresses and blasts the canvas in a simultaneously tactile and bold display. See more of Lewis's work.
May Parlar

May Parlar is a photography artist and filmmaker meditating on the experience of being, through performative images. See more of May's work. 
Juliana Manara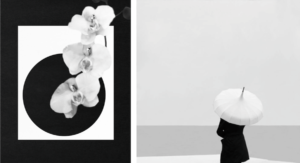 Juliana Manara catches ideas from real life and she transforms them into fantasies. Different cameras formats, dreamy scenarios and little characters are the main details to be found in these unique works of photographic montage and more. See more of Juliana's work. 
Aphra Shemza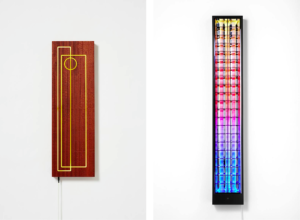 Aphra Shemza is a London based new media artist working with abstraction, interactivity and light. Exploring New Modernism in the 21st Century, Shemza's work is multidisciplinary making reference to Modernism with a renewed optimism. Seeking to express herself through radical new technologies, Shemza's work explores the way in which we might use these tools to imagine what the role of art could be in the future. See more of Aphra's work. 
Adrienne Jackson
 
Self-taught in her practice, painting began as an experiment that has evolved into a full-blown passion project for Adrienne Jackson. Her paintings are a colorful, whimsical journal meant to evoke happiness, energy and fearlessness. See more of Adrienne's work. 
Liviu Mihai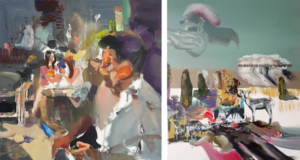 In his gestural figurative paintings Liviu Mihai examines the human form through social, political, or psychological lenses. His interest in themes of existentialism and transformation is manifested in his blurred, fragmented subjects. See more of Liviu's work.
Book your tickets online now for The Other Art Fair London March 22-25, 2018 at Bloomsbury's Victoria House.